Priscila Magossi, IMLIVE Social Scientist, is nominated BEST INDUSTRY REPRESENTATIVE at YNOT AWARDS due to the New Camming Perspective Studies
1. What does this nomination as an executive mean to you and to your research?
Being nominated for an Award is always honorable, because it can represent recognition for hard work. Such is the case of the nominations and recognition I have received from YNOT CAM AWARDS as the
"Best Industry Representative"
because of my development of the
NEW CAMMING PERSPECTIVE
.
This approach aims to separate the old perspective (porn and female objectification) from the new one (members and models social interaction that establishes bonds and leads to a more humane treatment).
Besides, I am delighted to be among the big executives of the business. I want to congratulate two of my colleagues - Katy (BongaCash) and Chris (Paxum) - and say thanks to another two, who are great friends of mine: Alex Lecomte (7Veils) and Thomas Skavhellen (OnlineCamSummit).
• Alex: his friendship has always helped me to stay strong and confident on my journey. Sometimes all we need is to have someone to trust.
• Thomas: he has opened an important door for me in the industry by giving me the chance to do two presentations in the Online Cam Summit. Thus, I had the opportunity to explain better the concepts and the profitability of the
NEW CAMMING PERSPECTIVE
. It made all the difference!
2. Last year you were awarded as Cam Model Representative. Has anything changed in your career?
Following the development of my career it is possible to notice a difference that came with the awards. Previously I had been in the industry for a long time, yet I was not in evidence, almost invisible.
The Award strengthened the
NEW CAMMING PERSPECTIVE
, allowing me to promote these ideas more easily because of a greater receptivity. Due to this recognition, I managed to take part in more summits, both in person and online, publish more articles, develop my own site and could establish a strategic collaboration with ImLive (the first webcam platform to officially position itself in favor of models' quality of life).
Having said that, I am really happy for the current nomination of
"Best Industry Representative"
, which means that my research has managed to reach I wider audience and is regarded as meaningful to our industry.
3. Why should people vote for you this year?
As I mentioned previously, my studies are based on scientific literature, but they aren't limited to them. I spend a lot of time researching the real world and trying to put forward meaningful solutions. Such as expressed by the professional female soccer player, Megan Rapinoe, "the conversation needs to move from 'are we (women) worth it? should we have equal pay? To what can we do now?"
The
NEW CAMMING PERSPECTIVE
is this game changer, yet for these changes to take place I have to be in evidence. So, I address the Industry Execs and the models:
• Industry Execs:
My task is to deliver strategies that will allow to optimize the workflow and also influence the perception of consumers about what to expect from the adult web cam industry.
One of the greatest problems in our industry nowadays is to deal with the prevalence of free porn, 97% of the adult entertainment videos online can be found for FREE, they include every single type of fetish.
Propositions as put forward by the
NEW CAMMING PERSPECTIVE
are meant to extenuate crisis by providing alternatives to deal with issues such as disappearing customer base. A solution presented in these studies is to promote camming as a service that focuses on interactivity and connections, instead of instant sexual action. The idea is to completely separate camming from porn in order to reach another target consumer (social traffic).
• Models:
This award means a greater chance to keep representing the models (even from the executive categories). It means that we can join forces and overcome the difficulties that had been completely hidden behind glamorous marketing.
Some of these issues can be pointed out as: (1) difficulties of social insertion due to prejudice, (2) anxiety and other negative psychological effects that result from the indoor isolation while not knowing if there will be constant traffic of members. Furthermore, (3) being treated as an object or bullied may result in low self-esteem and depression.
All of this hinders the models' productivity and well-being. The
NEW CAMMING PERSPECTIVE
is all about strategies to overcome these nuisances. This approach is focused on the social reinsertion of models from a new understanding of camming in which models are not an object that is controlled by men, but a person that has emotions, needs, and limits. The outcome of this work of caring and protecting models can be followed at ImLive.
That's why I must ask for your vote once again. It is very important to help me have a louder voice and to reach a wider audience through the
NEW CAMMING PERSPECTIVE
studies and its application on ImLive, which will lead to effective changes for both sides involved: Industry Execs and Models.
ABOUT PRISCILA
Priscila Magossi (
) is a journalist (Mackenzie-SP/Brazil, 2002-2005), with a Master's degree (2006-2008) and a Ph.D. (2010-2014) in Communication and Semiotics (PUC-SP/Brazil). Since she has started her journey in the communication field, she has been studying the impacts of the Mass Media and the Cyberculture in the post-modern society, focusing primarily on the social bonds dynamics.
Regarding her main activities in the camming industry, Magossi is the author of the
New Camming Perspective
(
): a formal study about camming that also looks into the porn industry, the mainstream media, and social behavior in order to draw conclusions. This new approach for understanding camming is centered on the main concepts of (1) Building Connections between models and members through the (2) Social Aspect of Camming, which is only possible to be developed when in touch with access to the (3) Social Traffic.
Recently,
ImLive.com
has officially positioned itself as the first webcam platform in the camming market concerned with the models' quality of life, which has led Magossi to join the team. The objective of this strategic collaboration is to unite forces in order is to maximize profit, retain return customers, offer better working conditions and female empowerment through the application of the
New Camming Perspective: Boost your business building connections.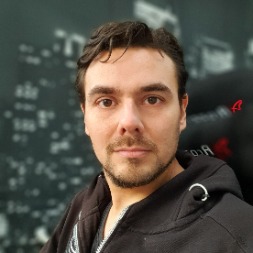 Author
Comments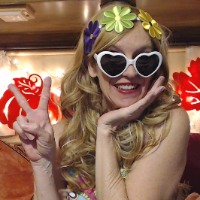 Paisleyluves
King
July 25, 2019 - 3:10
Sign up to leave a comment!
Related Posts
Hi Zuzana, thank you for your time! Let's start with where are you from and for which cam site you work Born in Czechoslovakia, grew up in Slovakia :) I'm with Cherry.tv, the hot topic of the cam industry. A new platform that combines the power of live streaming with gaming and social media elements to provide performers with the most innovative, fun, and really engaging way to cam and make mo [...]
"NCP is not trying to replace any method of camming or to convince anyone of doing anything. The idea is only to present a profitable alternative for those who do not fit into the traditional stereotypical cam girl's image. There is sunlight and moonlight, we cannot compare the brightness of the two because they are completely different." Priscila Magossi (NCP, Author/CE [...]
Hi Liz, thank you for doing the interview. Let's start with some basics. Where are you from and for which camsite do you work?I live in Seattle, Washington, and have worked for Streamate since day one. How did you get into the adult industry? / How long have you been a part of the industry?Before entering the adult technology industry, I ran a Marketing team at an Architecture firm in Seattle. [...]
Want to write an article or get interviewed?