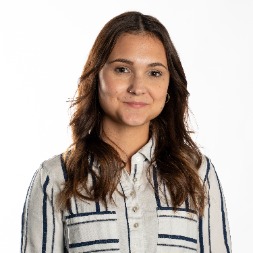 laurencep
published:
The camgirl's boss b*tch gameplan: getting that extra income through influencer programs

Being a camgirl can be very lucrative, you know it, live cam platforms know it! But before you get lots of visitors to your room and make enough cash to fill up your bathtub, you still have to work hard!
Think about it: you have to schedule hours of camming, doing photoshoots, posting on your socials, and come up with new naughty ideas to keep your fanbase engaged. But all of that isn't factored into your paycheck. Sadly, you only get paid for your earnings while you're in front of the webcam.
Meanwhile, influencers out there make loads of money solely by creating content for social media. That means that all the planning and the work put behind their posts is rewarded through their lucrative partnerships with brands.
As a camgirl with a social media presence, that extra source of income is equally accessible to you. It's basically sitting at your doorstep! You already have the fans, the talent, the sex appeal and the charisma that will help sell products in your sleep. All you need is the partnerships to make it happen!
And that's when creator programs come in!
They're the connection flights between the cam world and the money-making world of influencer marketing!
What is a creator program?
A creator program is run by an influencer marketing agency or a fanbase monetization platform to help you make money with a specific brand.
The program is designed to maximize your earning potential with that brand. So it can include many offers that you can promote on your socials. For instance, that program can include offers with different payout types based on how you want to be compensated: per lead, per post, per sale, or commission.
A creator program is built so that it is easy for you to keep promoting that brand after your first post. You have access to documentation to introduce you to the brand, their guidelines for social media campaigns, and in-house creative such as signup landing pages that you can customize based on your audience's preferences.
Down for a creator program? Now what?
Remember, the point of doing influencer marketing is to make more money without having to put in hours of work outside camming. So skip the research on google and the endless messages to brands leading to dead ends.
We want results! So let's get 'em! Here's what we suggest!
THE BOSS B*TCH GAMEPLAN
1- Join a fanbase monetization platform online
No appointment, no webinars, no lengthy forms to fill out declaring your measurements or fetishes. FansRevenue–a top influencer marketing platform entirely online–makes it easy for you to sign up, match up, and promote brands from its web app in a matter of hours!
Why go through a fanbase monetization platform? Because all the research has already been done for you. Once you sign up as a content creator, you can access dozens of hot brands that are already willing to be promoted by models.
Some of them are live cam brands, others are beauty or fashion brands. There are many options for all types of audiences and lifestyles. So being part of the cam world can actually play in your favor!
FansRevenue also has an exclusive partnership with Jerkmate, one of the hottest live cam communities. Together, the companies created the creator program, one that you won't find anywhere else online: the Jerkmate creator program.
2- Promote the hottest cam community
Why Jerkmate?
Jerkmate is one of the hottest and most profitable live cam platforms in the cam industry. We're talking about a platform featuring thousands of cam models and welcoming tens of millions of monthly visitors worldwide.
Plus, the site has the coolest perks for its members:
Interactive vibrator play in some cam rooms

Discounted block sessions

Exclusive fanclub content

Gold menus & spin-the-wheels

Exclusive shows
Jerkmate is also one of the sites that have the most ethnic and gender diversity. From straight to trans, latina or Indian, there are thousands of models from all backgrounds to help more people worldwide find their partner.
Ever since Jerkmate started being promoted as a brand by affiliates in 2019, the site has paid more than $100 million in commissions!
3- Pick an offer
Like we mentioned, a creator program can include more than one payout option. It's the case with the Jerkmate creator program.
Once you've signed up on the FansRevenue app, you'll see that there are different payout types to help you earn your extra money exactly the way you want:
pay-per-sale, pay-per-post, pay-per-spender, and commission (or RevShare). Some are only available from our creator support team!
Not sure what would work best for you?
That's OK! You can reach out to the creator support team directly via the FansRevenue app using the pink chat head. They'll give you pointers about which type of content would work best to maximize your earnings with a given offer. That's literally what they're here for!
4- Promote your own cam room
The absolute best thing about promoting a top cam site, is also being featured on that site. Not only do you make money from your earnings in a cam room, you also earn money promoting your own room on your socials!
So if you're featured on Jerkmate, you could redirect your followers to your own room and make money from their subscriptions or spendings.
All you have to do is make sure they click your promo link (the one you get with the offer), so each of your followers' subscriptions or spendings can be traced back to you.
Don't have a cam room on Jerkmate but know someone who does?
You can still make that extra money by redirecting your users to their rooms. You could also use that opportunity to tell them about FansRevenue. Because guess what, if they join FansRevenue as a content creator thanks to you, you get a 5% lifetime commission on all their influencer marketing earnings!
Influencer marketing is a pool of opportunities! You just have to find the right springboard to make that happen. And starting with a brand that already works with models on a daily basis is perhaps the smoothest way to ease you into a long-term profitable partnership!
So give it a try!
Let your own new revenue stream surprise you!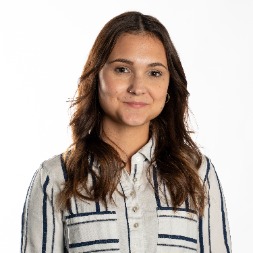 Author
Related Posts
Calling all webcam Queens and Goddesses, Gaming Adult is looking for new brand ambassadors for Pornstar Harem, the latest title of their in-house gaming studio - Kinkoid, creator of popular adult games like Hentai Heroes, Gay Harem, and Comix Harem that all included represent a total of 15 million registered players (and counting). Gaming Adult is known for creating games which bui [...]
The webcam world is unique in that it closely mirrors the trends of society and sexualizes many different otherwise overlooked areas of life for fans. Trends like gamer girls, MILFs and more have gotten a big boost from cam girls portraying those genres of erotica, but now we are seeing the open possibility to do even more than that during the global BLM movement that seems to be sweeping its own [...]
"An adult film icon, business mogul, and pop culture sensation, Tera Patrick has proven that it is possible for adult performers to find prosperity and live fulfilled lives well beyond the scope of their illustrious careers. Her social media accounts highlight a life enriched with family, travel, and good food amongst a healthy smattering of curated smut. From her first days on the adult scene in [...]
Want to write an article or get interviewed?