Cherry.tv is a platform that combines the power of live streaming with gaming and social media elements to provide performers with the most innovative, fun, and engaging way to cam and make money! Whether you are a veteran, new to camming, or an online influencer looking to expand your income, Cherry.tv has you covered with a plethora of revenue streams and features that focus on increasing performers' earnings and viewers' retention.
Payment Methods
• Direct ACH deposit
• Paxum
• Bitcoin
• Ethereum
Payout Percentages
Up to 80%
Payment Minimum
$50 for individual models / $100 for studios
Payment Frequency
no minimum frequency
Concept
Hybrid
Geoblocking
Yes, they have a geo-blocking feature that allows you to block specific locations.
Female Models
Male Models
TS Models
Couple Models
Languages
They currently offer the site in English, Spanish, and Portuguese, and are working on translating the site into other languages as quickly as possible. If there is a particular language you would like to see the site in, please let them know!
Allowed to work on other sites
Yes, multistreaming is possible atm.
Chargebacks
Cherry.tv aims to provide the best possible experience they can to their models. When it comes to chargebacks, in almost all cases, they pick up the tab. However, if they do detect an amount of suspicious activity around a model's account (such as a high portion of earnings all being charged back, possible model collusion with fraudsters, etc.), their finance and compliance team will investigate the issue and they reserve the right to take appropriate action including, but not limited to, subtracting those fraudulent chargebacks from the model's payout.
Official Reps
zuzana, CherryBiz
WeCamgirls Members
7
---
Cherry.tv earnings
The amount of money you can make is totally up to you and how much time you are able to dedicate to live streaming, as well as building and managing your fan base. Your earnings on Cherry.tv are directly tied to your Streamer Level and the token package. The higher you go, the bigger the revenue share – up to almost 70%.
You can also increase your income by bringing your own fans to Cherry.tv. You receive 15% lifetime earnings from the users you refer to the platform, making your potential earnings go to up to 85% of the total revenue you make on our platform.
One more way to make money with Cherry.tv is by referring new models to the platform. Every time a new model signs up using your referral link, you receive $100 USD.
Performers can get paid whenever they reach $50 in earnings, up to 5 times a month, any time they want. Studios have to reach $100 in earnings with the same conditions.
Extra info about the payment methods:
ACH through Segpay: USA models
Paxum: Worldwide
Crypto (BTC, ETH, USDT-BEP20, USDT-TRC20): Worldwide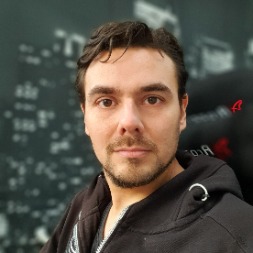 Tristan is a co-founder of this community. Interwebs nerd by day (and by night). Likes to watch sports and has gathered substantial knowledge about the webcam world, by visiting conferences and talking to (and drinking with) people from the industry.
Cherry.tv Reviews (by members):
Cherry.tv Reviews by customers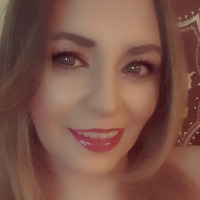 einneuesleben
wrote a review about
Cherry.tv
January 10, 2022 - 14:40
Average
Traffic
Payment
Support
Software
🍒Hello my dear cam-girl colleagues&Cherry.tv,


I embrace you with love and express my honest opinion about Cherry.tv.
Cherry.tv is at the beginning of its journey in this industry.
As a cam-girl, who has been with cherry since the beginning I heartily recommend you to be patient, to be with this platform.
Everyone deserves a chance.
It all depends on us, our hours online, our involvement, our patience.
I understand from my own experience very much that they have a lot to update, as you also know.
Also from my own experience I tell you, even if I don't make any token on cherry for days, I spend online almost daily on cherry at least 8 hours.
Since I signed the contract I am part of the cherry team, certainly as a model.
Like anything, with patience, I trust in the future they will be good as a platform, but, for sure any platform needs cam-models and for sure, in time the members will come!
Let's not mock them, or badmouth them or insult them!
I understand you dear models very much too, maybe the most, but, just try to put yourself at least a few moments in their shoes as a site.
Behind the platform, there are people, admins who work tirelessly for us, even if we may not see a wow result currently.
Just as we think about our revenue, we models must also think in turn that the platform bosses must pay in turn, the technical team, the admins, the advertising!
Just as we don't make any money, neither can the site invest to give us more, that's why, let's continue to believe in them and work with them.
My goal is not to bore you, but just let's give them a chance.
It's up to us girls, that cherry.tv "grows" nicely in this beautiful industry and we stand by them.
Of course, the choice is yours.
If you think cherry.tv is not for you, there are many platforms for all tastes.
I think every platform has its own charm.
Speaking of cherry.tv, personally I believe in the site and I trust that they will become a good platform, but, it's all about time and patience like cherries(fruit) basically, the more heat and patience they have (in our case- kinda models) the sweeter and more intense the taste will be.


Warm hugs,


einneuesleben

---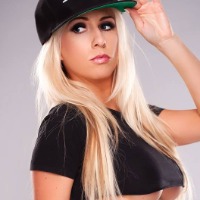 zuzana
January 13, 2022 - 9:53
Thank you for the honest review Einneusleben. The team is working hard to make Cherry.tv your cozy home.
As a newest update we launched Private, Spy & Group Shows just yesterday


Zuzana / Head of Talents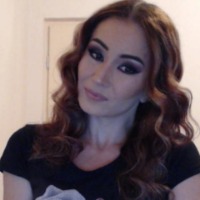 EvaHeaven
January 14, 2022 - 17:36
You don't make any token there for days but you recommend it? Why?! Nobody likes to work for free. We are all going online to earn some money while you tell us to go online without thinking about money lol.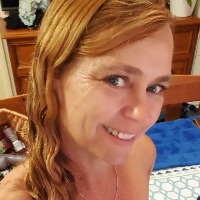 jazzabellerox
February 11, 2022 - 4:47
I don't understand this review. It is almost like someone told you to write it because it might help you. Basically this review says models are not getting paid despite working many hours. To me that means avoid the site as it sucks.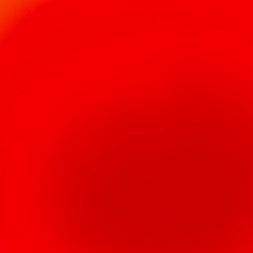 Rxxx
June 8, 2022 - 12:23
She s one of them for sure
Average
Traffic
Software
Full of freeloaders. Empty room. Also they force to stream with only OBS. Sadly they do not offer WebRtc. :/


---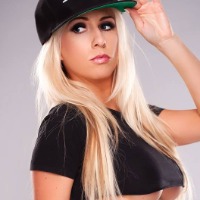 zuzana
November 8, 2021 - 10:30
Hi @IreliaOx,
We are mainly using OBS streaming software but it is not a mandatory, some models are using different software. We don't offer webstreaming atm but it is something we are considering for the future.

I have been trying to locate you on Cherry.tv with the WeCamGirls username with no success. Can you share your Cherry.tv username, please?
I'd like to understand more about your case and how can I help you to get more success in the future.
Have you got in touch with me via emails or Discord? Have you shared your photos for socials or participated in the weekly lineup.
Do you perform a special show? Are you a gamer, cosplayer etc? Let's get in touch and find out how to work it out together.
DM or email [email protected], Thx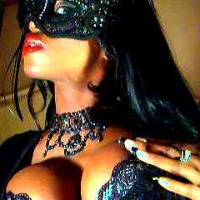 TOPMODEL18
December 6, 2021 - 9:21
Is it true they offer 80% payout of is it UP TO 80%?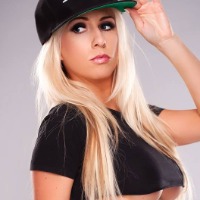 zuzana
January 9, 2022 - 18:07
Hi @TOPMODEL18,
We offer up to 81% payout - that is a revenue share combined with a user referral option (up to 15%).

Your revenue share depends on your model level = higher level = higher revshare. You are leveling up simply by streaming and earning gifts/tokens from your fans.

Some of our models leveled up pretty fast, especially when they invited their fans to help them reach a higher level.

One of the models leveled up to #9 in just 1,5 hours



Looking forward to welcoming you in our platform soom.

Zuzana / Head of Talents



Cherry.tv Reviews (by non-members): einneuesleben
wrote a review about
Cherry.tv
January 10, 2022 - 12:32
Average
Hello my dear cam-girl colleagues&Cherry.tv,

I embrace you with love and express my honest opinion about Cherry.tv.
Cherry.tv is at the beginning of its journey in this industry.
As a cam-girl, who has been with cherry since the beginning I heartily recommend you to be patient, to be with this platform.
Everyone deserves a chance.
It all depends on us, our hours online, our involvement, our patience.
I understand from my own experience very much that they have a lot to update, as you also know.
Also from my own experience I tell you, even if I don't make any token on cherry for days, I spend online almost daily on cherry at least 8 hours.
Since I signed the contract I am part of the cherry team, certainly as a cam- model.
Like anything, with patience, I trust in the future they will be good as a platform, but, for sure any platform needs cam-models, and the members will come for sure.
Let's not mock them, or badmouth them or insult them!
I understand you dear models very much too, maybe the most, but, just try to put yourself at least a few moments in their "shoes" as a site.
Behind the platform, there are people, admins who work tirelessly for us, even if we may not see a wow result currently.
Just as we think about our revenue, we models must also think in turn that the platform bosses must pay in turn, the technical team, the admins, the advertising!
Just as we don't make any tokens, neither can the site invest to give us more, that's why, let's continue to believe in them and work with them.
My goal is not to bore you, but just let's give them a chance.
It's up to us girls, that cherry.tv "grows" nicely in this beautiful industry and we stand by them.
Of course, the choice is yours.
If you think cherry.tv is not for you, there are many platforms for all tastes.
I think every platform has its own charm.
Speaking of cherry.tv, personally I believe in the site and I trust that they will become a good platform, but, it's all about time and patience like cherries(fruit) basically, the more heat and patience they have (in our case- kinda models) the sweeter and more intense the taste will be.

Warm hugs,

einneuesleben Silvie Dream
wrote a review about
Cherry.tv
November 9, 2021 - 14:37
Average
I am streaming with Cherry.tv for the past month and the personal support you receive on this site is amazing. I am new to camming, so it was great to get all the insites that was shared with me. For example best times to stream etc.

I have already build up a small fan base and also refer my own followers to my streams, which supports me.

Good site.. keep it up
Write a review about Cherry.tv