Award-winning interactive pleasure products. Experience intimacy through the internet. Connect to a partner device, webcam or 2D & VR content.
| | |
| --- | --- |
| Use via App | |
| Two way interaction | |
| Works with Sound | |
| Compatible with following camsites: | Flirt4Free, ImLive, Cam4, Xcams, SkyPrivate, Twero, Streamate, Interactive Sexperience, - there will be many more added in the near future. For Chaturbate; use the FeelConnect Chrome Extension that can be found in the Google Chrome Webstore. *Using the "Sound Feature" on the FeelConnect app, you can use any of our products on any webcam site, even if the webcam site is not integrated with the FeelConnect app. |
| Description | FeelConnect App (found in App Store and PlayStore) can be used to connect any compatible interactive device to any compatible webcam site. Currently there is a one-way tipping function that can be used with the devices on the above webcam sites. Flirt4Free has integrated the two-way technology, where customers can take webcam performers into a private session and connect to their interactive devices, or be controlled through the browser. KIIROO devices have a two-way connection, this includes the OhMiBod Fuse. Please visit kiiroo.com/performers for full details on compatible devices and websites. Not all webcam sites are integrated with KIIROO toys, but the list is growing. |
| Product line | Onyx Onyx2 Pearl Pearl2 Cliona Titan The Fleshlight Launch Powered by Kiiroo The OhMiBod Esca Powered by Kiiroo (only 1- way interactive) The OhMiBod Esca 2 Powered by Kiiroo (only 1- way interactive) The OhMiBod Fuse Powered by Kiiroo All devices are compatible with one another, with interactive content (2D and VR) and webcam, all using the FeelConnect App. |
| Official Reps | AshKiiroo |
Kiiroo Reviews (by members):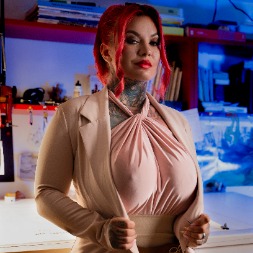 SabienDeMonia
wrote a review about
Kiiroo
(1 Likes)
November 26, 2021 - 15:45
Average
Supported by camsites
Costs
Durability
Easy to use
Design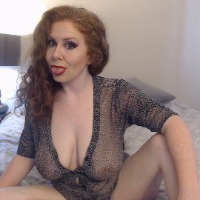 SexyLilaVega
wrote a review about
Kiiroo
(2 Likes)
September 6, 2019 - 22:56
Average
Supported by camsites
Costs
Durability
Easy to use
Design
I have the Cliona. I got it because of the price point and the fact that I didn't want an internal tip vibe. It disconnects frequently and recently had a major issue. While streaming someone tipped me and it vibed like normal but NEVER SHUT OFF. I had to throw it out of my panties! I tried turning it off with many combinations of button presses with no luck. I had to let it die on it's own. I contacted customer service and I was told I had to prove that it had malfunctioned. They wanted me to record myself using it and replicating the malfunction. If I couldn't get it to do it again right away my ticket was going to be closed out. This doesn't mean it won't do it again. I paid too much money for something that HAS A WARRANTY to keep using it and hope for the best. I can tell you, I won't be buying anything from this company again any time soon.
---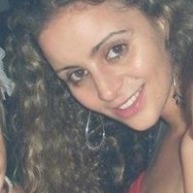 AshKiiroo
September 9, 2019 - 11:02
Hey SexyLilaVega, I am very sorry to hear that you had an issue with the Cliona. I spoke with Customer Support; the system they use automatically closes tickets if customers do not respond after a certain period of time (it is not done manually). Please can you contact [email protected] in a new email (not the old thread) and reference [CS-12261]. They can help you solve the issue/issue a replacement! PS they don't need to see you using the device, they just need a video of the device issue (i.e light not going on etc). Really sorry once again! Warm regards, Ash & Team KIIROO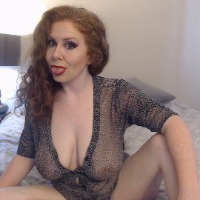 SexyLilaVega
September 17, 2019 - 4:56
The problem I'm having is that I can't replicate the issue. It's a random occurrence. It's happened twice since I reported it the last time and both have been during shows.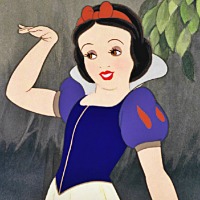 TheSnowWhite
wrote a review about
Kiiroo
(2 Likes)
May 31, 2019 - 12:58
Average
Supported by camsites
Costs
Durability
Easy to use
Design
I love this toy-Esca 2!! I had lovense toys and they all the time disconnected...for me minus is design..it's a little too big and heavy for me, but I dont have problem with battery and signal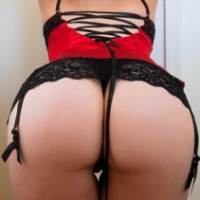 victoriaveri
wrote a review about
Kiiroo
(4 Likes)
March 5, 2019 - 18:38
Average
Supported by camsites
Costs
Durability
Easy to use
Design
Out of all the vibrators I have owned, this one packs a serious punch. It is the strongest one and it doesn't get weaker over time! This toy is also compatible with streamate so it truly is interactive both with that site but also using the "feel performer" app that ohmybod toys typically use. I'm impressed with this toy more than I thought I would be because I originally got it because it was the sponsored toy from streamate and they were back ordered for a while on their site. Also, do sign up for their newsletter because they do mail out discount codes and coupons if price is an issue. I recommend taking advantage of those offers while you can.
---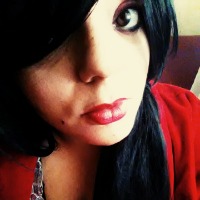 GoddessMorga
May 4, 2019 - 0:15
I wonder if this could be used in a femdom way... hhmmm.... Like, what does it actually do?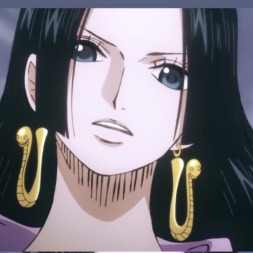 IreliaOx
June 13, 2019 - 21:45
What device toy you use on Streamate?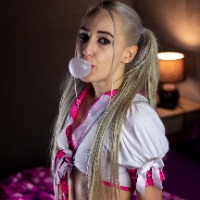 nicehotjob
wrote a review about
Kiiroo
(3 Likes)
May 31, 2018 - 17:33
Average
Supported by camsites
Costs
Durability
Easy to use
Design
We have Kiiroo Fuse and is incredible strong, good construction and light feedback is superb. Maybe some models dont like it because cant fake the show for the visual feedback but we like it because member can always see that model toy is work

---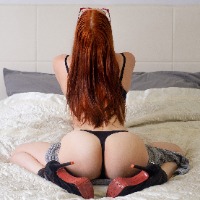 Eva
June 13, 2018 - 20:07
Does it work with ImLive?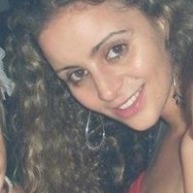 AshKiiroo
June 14, 2018 - 9:25
Yes it does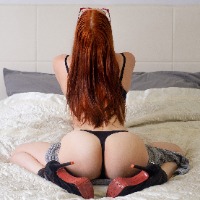 Eva
June 17, 2018 - 22:03
I ask because ImLive posted only Pearl2 on their supported Kiiroo list, and customer service told me they guarantee only listed toys connection. So I just wonder...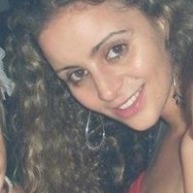 AshKiiroo
June 22, 2018 - 15:38
Thanks for letting me know, ImLive should be updating their list, Fuse is definitely compatible!
Write a review about Kiiroo