ManyVids is a judgement-free online ecosystem where all types of creators can support themselves through their passions. MV is a one-stop-shop where you can sell vids, digital & tangible items, live stream, offer a subscription service to your most loyal fans, and more! Become an MV Star and join the fastest growing community in the adult industry!
Payment Methods
• Direct ACH deposit
• Paxum
• Cosmopayment
• Bitsafe
Payout Percentages
60% - 80%
Payment Minimum
$50
Payment Frequency
Twice a month (on the 1st and 16th of every month)
Geoblocking
Yes, MV Stars are always in control of who can access their content. Content Creators on MV can select which state or country they would like to block.
Female Models
Male Models
TS Models
Couple Models
Number of Camgirls
Over 100,000 MV Stars
Languages
The website is English, but customer service is offered in both English and French.
Allowed to work on other sites
MV Stars do not have to be exclusive to ManyVids, but external links are not permitted on the platform.
Chargebacks
ManyVids absorbs expenses such as chargebacks and hosting fees.
Official Reps
PamelaMV, ManyVids
Alexa Ranking
943
WeCamgirls Members
120
---
ManyVids Earnings
ManyVids has a payout percentage of 60% - 80% of all gross revenue depending on the feature used. More information can be found in the FAQ section of the platform.
The payout minimum earnings for all payment methods on ManyVids is $50.00.
Direct Deposit can take between 5-7 business days and is offered in 26 countries. There is a $2.00 USD fee for MV Stars in the United States and a $5.50 USD fee for international MV Stars.
Paxum Prepaid Cards can take between 1-2 business days and have a $1.00 USD fee.
Cosmopayment prepaid Cards can take between 1-2 business days and transfer fees are applied by Cosmopayment directly.
Bitsafe payments can take between 1-2 business days and are transferred to your Bitsafe account for free. Withdrawal fees however are applied by Bitsafe directly.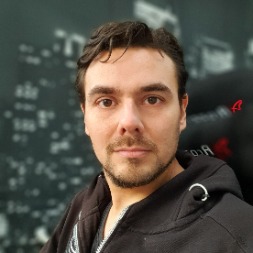 Tristan is a co-founder of this community. Interwebs nerd by day (and by night). Likes to watch sports and has gathered substantial knowledge about the webcam world, by visiting conferences and talking to (and drinking with) people from the industry.
ManyVids Reviews (by members):
Write a review about ManyVids