We offer a simple payout system with fixed percentages. We pay up to 45%. No chargebacks or money penalties.
Payment Methods
• Bank wire transfer
• Paxum
• Bitcoin
• Epayservice
• Cosmopayment
• Bitsafe
• USDC
• Directa24
Payout Percentages
40-45%
Payment Minimum
Daily payout: 50 EUR/USD on Paxum and Cosmopayments
Payment Frequency
wire and crypto payouts: 1-15 of the month payment is sent by the 20th of the same month, 16-31 of the month payment is sent by the 5th of the next month.
Concept
Premium
Geoblocking
Female Models
Male Models
TS Models
Couple Models
Number of Camgirls
25 000
Languages
The Xmodels platform is available in 6 languages (EN NL FR DE ES IT) The support speaks English, French and Dutch. Our visitor websites are available in more than 15 languages.
Allowed to work on other sites
Official Reps
PatriceM, xcamsmodels, MarcXmodels, RalphXP
WeCamgirls Members
191
Incorrect or missing information?
Contact Tristan
---
Xcams-Models Earnings
No levels or thresholds, you earn high percentages from the first minute!
We pay you 45% on the net spendings of a visitor. If you don't want to use freechat the payout is 5% lower.
We offer free, private and VIP chats. You can have multiple private chats at the same time. For VIP chats you can charge up to 4 times the price of a private chat.
Visitors can buy virtual gifts to boost your earnings. Refer a model (applies to certain countries only) and earn 10% of her/his revenue for 1 year or 5% LIFETIME.
Make money even when you are offline with Paid Videos. Wire transfer in euro and USD Daily payments via Paxum, ePayService, CosmoPayments and several crypto mehtods (BTC and USDC)
Some dedicated payment methods are also available depending on your country (f.ex. DirectA for Colombian models and studios)
---
About Xcams-Models
Xmodels got a fresh look and name: Xcams-Models! Xcams is one of the best known European cam sites, headquartered in Luxembourg and available in languages ​​covering all of Western Europe. The X in Xcams.com stands for eXplicit and there are over 25,000 registered models.
With a wide selection of European cam models, Xcams.com is a major player in the live cam industry. Xcams has proven itself several times over the years through innovation and consumer confidence of millions of satisfied consumers.
Xcams is a premium based adult website (you earn money per minute), focusing on live streaming and related services, mostly with nudity and sexual activity, ranging from striptease and dirty talk to masturbation with sex toys and full-on intercourse. The models are predominantly female, but there is also a fairly large number of couples and trans models.
---
Xcams-Models Features
XCams consists of a number of features that should give visitors the best cam site sex experience. You can choose between free chat, live chat and private chat. Free chat is open to everyone and, more often than not, is a softcore experience designed to get the visitor excited about what's to come. The live chat is a paid group show, which has everything for that special private experience. Live chat shows cost approximately 5 credits per minute. The Private Chat is a more hardcore live amateur cams feature in a one-on-one environment that gives the visitor full access and full control to everything the model has to offer. Private shows cost approximately 20 credits per minute.
One of the functions besides the normal Private Chat, is the VIP show function. This function creates absolute privacy between the member and the model. Others that visit the models profile will only see the picture of the model.
In addition to the VIP show function, you also have the option to set up communication between the model and the customer via WhatsApp. Each model now has a personal Whatsapp number to keep in touch with the fans. It's easy to use. As a fan you just need to send the first message to her and you will be connected to her from then on. As a model you can now send updates, photos whenever you want and of course the fan will also be able to do the same. Sending a message to a model costs 1 credit per message, receiving them from is model is free.
Another Xcams feature is that you can start, as a customer, your own webcam and enjoy a live cam-to-cam experience, which serves to increase the excitement and overall satisfaction that the show offers. The ability to send virtual gifts is always a nice addition to any cams stream. Virtual Gifts are small animated icons, but each has a credit value. This is essentially the same as tipping the model at a show, but it makes it fun and cute. The price of virtual gifts ranges from one credit to two hundred credits.
Xcams-Models Frequently Asked Questions
Xcams-Models on our forums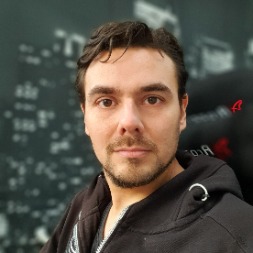 Tristan is a co-founder of this community. Interwebs nerd by day (and by night). Likes to watch sports and has gathered substantial knowledge about the webcam world, by visiting conferences and talking to (and drinking with) people from the industry.
Xcams-Models Reviews (by members):
Xcams-Models Reviews by customers
Write a review about Xcams-Models