ePlay is here to make your life Easy, Exciting and Empowering. Everything was built to make sure you reach your goals, get there faster, and have fun at the same time.
Payment Methods
• Check (mailed/emailed)
• Bank wire transfer
• Paxum
Payout Percentages
There are two options. A fixed sum $0.07/token or a percentage: 80%
Payment Minimum
The minimum payout is $50 (Paxum or check), $500 (wire, no fee)
Payment Frequency
Every two weeks on the 1st and 15th of each month
Concept
Freemium
Geoblocking
Yes, you may block traffic from any country for logged-in users.
Female Models
Male Models
TS Models
Couple Models
Number of Camgirls
ePlay is still new and growing quickly, but they already have 800+ active streamers.
Languages
Streamers are able to participate in any language they choose, however, at the moment ePlay (site and services) are only in English. This will likely change over time to improve support and access for everyone.
Allowed to work on other sites
Chargebacks
On ePlay they always protect their streamers from chargebacks. That's where the tokens system comes in: rather than giving our viewers a refund, they'll be giving them their tokens back as a credit. Streamers on ePlay are not responsible for any chargebacks outside of confirmed fraud.
Official Reps
maeganellie, ePlayEusebiu, ePlayAndrew
WeCamgirls Members
22
Incorrect or missing information?
Contact Tristan
---
ePlay earnings
Streamers at ePlay can choose between two options: $0.07/token (plus $1 for Tier 1 referrals, $0.25 for Tier 2 referrals), or 80% of user spending (plus 10% of user spending on referrals).
With the first plan you will know exactly how much you will earn. With the second one the actual amount varies, because it depends on how much the customer has spend on the tokens package.
ePlay Frequently Asked Questions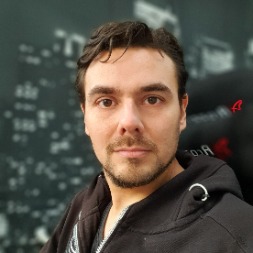 Tristan is a co-founder of this community. Interwebs nerd by day (and by night). Likes to watch sports and has gathered substantial knowledge about the webcam world, by visiting conferences and talking to (and drinking with) people from the industry.
ePlay Reviews (by members):
ePlay Reviews by customers
ePlay Reviews (by non-members): Sexylidya
wrote a review about
ePlay
September 19, 2021 - 17:10
Average
E foarte bun , Eplay nu renunțați sunt zile bune și zile rele pe toate site-urile Vlad Bratila
wrote a review about
ePlay
May 12, 2021 - 12:34
Average
Came across this site and fell inlove with it, looks amazing, rooms are very entertaining and I don't believe I would switch back to any of the usual camsites I used to visit before! I simply LOVE it! Good job ePlay!
Write a review about ePlay