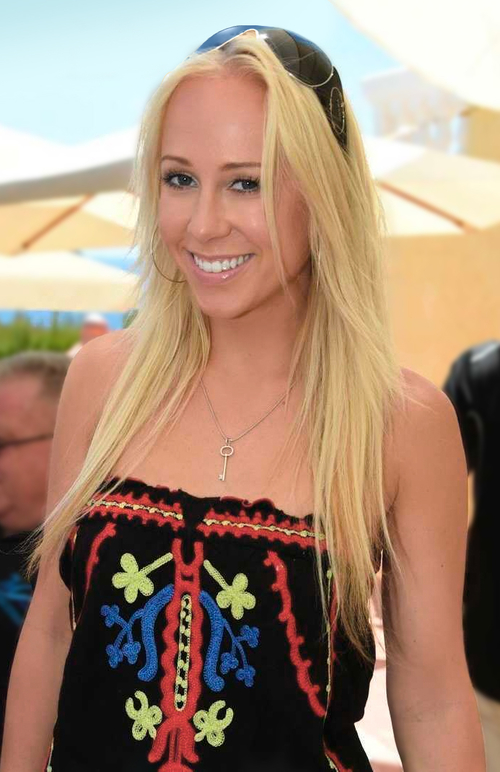 Hi Zuzana, thank you for your time! Let's start with where are you from and for which cam site you work
Born in Czechoslovakia, grew up in Slovakia

I'm with Cherry.tv, the hot topic of the cam industry. A new platform that combines the power of live streaming with gaming and social media elements to provide performers with the most innovative, fun, and really engaging way to cam and make money!
How did you get into the adult industry? / How long have you been a part of the industry?
I feel like I've been around since forever

It's been 16 years now.
I started in 2005 as a model, as one of the first ones I created a membership website at a time when it was still a thrill. I used to produce movies under my production.
Did a lot of ''agency'' work in adult. I became one of the first Fleshlight models too. Did all the known awards etc etc..
You could see me at many adult B2C & B2B conferences back then. Later I become biz. dev & affiliate manager for a well-known adult company and started attending more of the ''affiliate conferences'' worldwide

.
How would you describe yourself and what is your area of expertise?
I'm a people person. I'm happy that in my current position, I can be in touch with our models as with our partners and media. So basically I can use everything I was doing in adult so far.
The responsibilities are wide here, we are a growing company with an absolutely awesome team of people. We have top experts from the SEO and gaming world, we have an amazing affiliate team with a lot of experience, top developers, designers & copywriters. The one behind this all is a very respected person who has already achieved a lot of wins and grew amazingly successful companies since his young age. Long story short, there's a lot of skill behind Cherry.tv and I'm honestly happy to be part of this

What is your ultimate goal for the site? What about for the cam industry in general?
There has been a dramatic shift in the adult industry over the past several years, especially with the rise of OnlyFans and other similar sites. From an industry perspective, more and more power (and earning potential) is being transferred into the hands of performers instead of production companies. We see this as a huge positive change for adult performers! From a viewer perspective, users are clearly looking for more of a 'personal connection' with their favorite content creators, and are absolutely willing to pay for that. This has been true across the board.. it's not just an adult thing (think Twitch, Cameo, etc.) We are developing the platform in a way to allow our users maximum possible interaction. Our ultimate goal is to build the best social platform out there for adult content creators - we are incredibly focused on model experience and will be doing everything in our power to help increase their earnings while having a fun time in the process.
What can we expect from your company in the near future? Are you going to introduce new features?
Absolutely. We have a huge backlog of things that we want to get added to the site, and models can expect new cool stuff to come out every month or so. We're currently finishing up development on private shows, group shows, tip menu, and more. While we're still in beta and stomping out pesky bugs on a daily basis, our product team has already spec'd out many cool features that you won't find on any other cam sites out there. I don't want announce any of them here yet (where's the fun in that), but expect to see some features you haven't seen before elsewhere.
What is your off-the-job life like? You are well known in the adult industry, do people recognize you in your day-to-day life?
They don't

I've got that "girl next door" look, I've never been the "loud" one either. I guess I feel better about things being this way. 
I like to spend my free time with my loved ones, visiting places, reading, bicycling, or just chilling with a coffee

What is your view on the future of camming?
The future is bright!!!! In general, we've seen adult work go more and more mainstream over the past couple years. We expect this to be the case with cams as well, as users become less interested in the one-way experience which is video or tube site content, and look more and more for a two-way experience with their favorite performers. For models who understand how to interact with their communities, I think their earnings potential will only go up from here.
Do you have a funny story or experience to share and maybe some tips for new cammodels?
Mind your healthy look, get yourself promo photos so we can give you some visibility too, you can hire a local photographer for free and share the pics with him if you don't want to spend money. Don't hesitate to get in touch with us, we are very active on our Model Discord channel, ready and happy to chat about anything or give you the tech help. Don't be a stranger

We just got 3 of our models nominated for a Ynot Awards and Xbiz. There are going to be more and more opportunities. Maybe I'll need you to show up with me at some of the conferences in Las Vegas or I'll need you to be the next face or ambassador for Cherry. You never know

Be active and seen. Grow your social media too & please don't hide in the dark while streaming

Likes (11)
Jolenecherry
,
zuzana
,
Tjeezers
,
Katidiamond
,
Suresh693
,
Rutger
,
ShanaStorm
,
FawnaFuller
,
kelsililbabee99
,
Missbri127
,
KorynCapri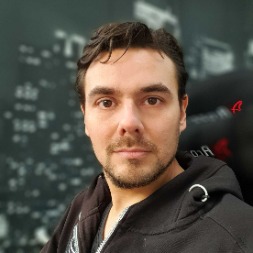 Author
Comments
Miss Kasinski is a hardworking person, I am sure I am going to hear more of her. Lovely interview.
Thank you dear Tjeezers

You are right in both comments actually. I'm really looking forward to this ride with Cherry.tv 🧡 I know we are going to make a lot of models happy.
1 question: is wire transfer a payout option? if not.. when would you be adding it as one? It's the cheapest way for Canadians to payout.. (unless you have a U.S bank account.) Paxum is the only method I could use.. but would cost $65-$70 in transfer & bank fees!
Sign up to leave a comment!
Related Posts
Hi Frankie, thank you for doing an interview with us. I've known Skyprivate for a long time and still remember the first presentation I attended almost a decade ago at a tradeshow. The company has grown quite a bit since. But later more about Skyprivate. Can you tell me a bit about yourself first? How old are you and where are you from? And how did you come in contact with the industry? I'm [...]
Hi MissBerry, thank you for doing this interview with us. You are relatively new to the cam world and we'd love to hear your experiences. Let start with some basics. How old are you and where are you from? I'm 24 years old, I was born in MG, Brazil and moved to Portugal around the age of 2. Do you tell your friends/family you are a cam model? Yes and no, my close friends and my Mom k [...]
Hi Femme Fatale, great that you want to do an interview with us. You have a lot of experience in adult. First as a kink model and now you work for a company that is active in the industry. Can you tell us a bit more about yourself? Where are you from and for which site do you work? I am Canadian, and based in Canada. I work for Arousr.com and Arousr is also a Canadian founded and based company ou [...]
Want to write an article or get interviewed?