Join the fastest growing live cam site on the web. Keep up to 60% and enjoy weekly payouts. Plus, over $15K+ in hourly and monthly contests.
Payment Methods
• Bank wire transfer
• Paxum
• Bitcoin
• Ethereum
• Epayservice
• Cosmopayment
• USDT
• USDC
• Directa24
Payout Percentages
50% to 60%
Payment Minimum
Paxum $50 USD / ePayService $50 USD / Cosmo Payment $50 USD / Bitcoin $50 USD / ethereum $100 USD / USDC $100 USD / USDT $50 USD / USD Wire Transfer (euro) $100 / Wire Transfer (dollars) $500 / Directa24 $50 USD
Payment Frequency
Weekly payments for Crypto, ePayService, CosmoPayment, Directa24 and Paxum. Wire transfers are paid each two weeks. Payout day: Tuesday and they are paying for all the previous time until and including Sunday.
Concept
Freemium
Geoblocking
Yes, you can block any country or state for seeing your shows.
Female Models
Male Models
TS Models
Couple Models
Number of Camgirls
At any given time, there is an average of 4000 - 6000 models online every hour.
Languages
Stripchat can be translated into 18 different languages
Allowed to work on other sites
Chargebacks
In the case of chargebacks, you are 100% protected!
Official Reps
Charlie_SC, xChloe, ElleStripchat, rick, Tommy_Neal
Alexa Ranking
1534
WeCamgirls Members
338
Incorrect or missing information?
Contact Tristan
---
Stripchat Earnings
On StripChat, models can make about 60% Revenue Share. New models that sign up get 2 weeks BOOSTED site placement.
Stripchat gives away more than $15K cash prizes in hourly and monthly contests. Monthly - 1st Place $2000, 2nd Place $1000, 3rd Place $500, 4th Place and on $50 Hourly - 1st Place $20, 2nd Place $10, 3rd Place $5, 4th and 5th Place $5
New models are approved in 24 hours and can immediately start earning tokens ($0.05 = 1 token)
You can set your own rates for Private Shows and Cam2Cam (up to 150 Tokens per minute).
Peeping or Spy Shows are also another great way to earn more tips.
During your open shows, users can also tip you.
Paxum, payments are delivered immediately, Wire transfers are usually received within 2-10 business days, and for Checks, it can take around 1 month, mostly depending on the postal services in your country.
Payout day: Tuesday and they are paying for all the previous time until and including Sunday.
---
About Stripchat
StripChat is one of the most popular and successful recent international cam sites. The site (with the same parent company as xHamster) was launched in 2016 and has since then quickly become a very well known cam site.
Stripchat works with a freemium concept and there are over 2500 models online at the same time on a regular day. With 60 million visits per month the site has grown rapidly and it is not surprising that Stripchat has won multiple awards, like Cam site of the year and Cam company of the year.
---
Stripchat features
Becoming a Stripchat model or member is quick and easy. As a member you have several options available. First, since the main concept of Stripchat is freemium, you have the Public Chat. Here models can receive tips from members. As a model you can set goals or an Epic goal. The last one is a goal that is also available when you are offline.
Besides the public chat there is also a variety of more private sessions. You have for example the Private show. This is a private session between the model and the member. The models can set their own price per minut. A member starts a private show with the model, by pressing the "Start private" button. Other members might be able to spy, but they will not be able to communicate directly with the model. The show can be stopped by the user or the model at any time and will stop automatically when the user runs out of tokens.
During a private show there is also the option to use the cam2cam option. Members can turn on their camera and microphone. To start a Cam2Cam show, simply press the "Start Cam2Cam" button. No one can spy during this show. It can be stopped at any time by the user or the model, and it will stop automatically when the user runs out of tokens.
On StripChat you also have the option to attend or set up a special show with a group of others. The model announces her group show in advance, users have the option to reserve a spot, or otherwise join once the show has already started. The show can be viewed by an unlimited number of users; spies are not allowed. You also pay the fixed price per minute, but it is cheaper than having a private session with a model.
The model can also organize a ticket show. This is a regular group show where instead of a per-minute rate, users pay a fixed price upfront with their tip in the public chat room. The model announces her ticket show five minutes before the start, and users who want to secure their spot by paying the price with their tips. Conversely, if the show has already started, they can still pay and join right away.
An exclusive feature of this site is the VR show. Models that have the right equipment can stream in 4K full VR. Their shows can be recognized by the VR icon on their thumbnail or under the category "VR Cams.
There is also the option to set up a Fan club. This is a paid subscription service where members can support their favorite model. Perks a member gets are for example, able to spy on a show, a special badge, exclusive photos and videos etc.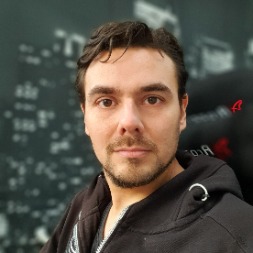 Tristan is a co-founder of this community. Interwebs nerd by day (and by night). Likes to watch sports and has gathered substantial knowledge about the webcam world, by visiting conferences and talking to (and drinking with) people from the industry.
Stripchat Reviews (by members):
Stripchat Reviews by customers
Stripchat Reviews (by non-members):
Write a review about Stripchat