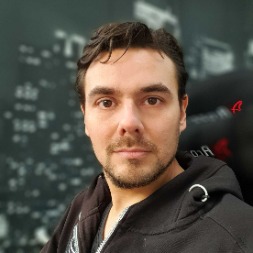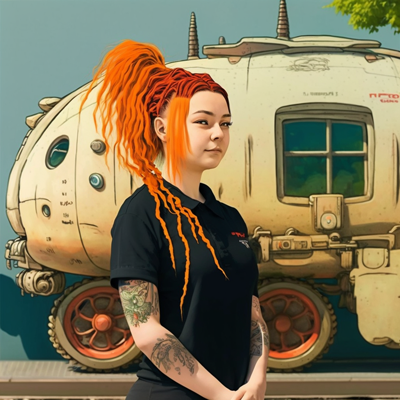 Hi Chloe, thank you for doing an interview here with us on WeCamgirls. You've been active on the site for quite some time and I'm glad you want to tell us a bit more about yourself. Let's start with some basics, where are you from, and for which site do you work?
I was born and raised in Russia (I live in another country now) and have worked closely with Stripchat.com for the past five years.

How would you explain Stripchat to those who don't know it?

It's the fastest-growing webcam site, created by a team of professionals who are genuinely in love with their product. We are winning webcam models' hearts daily (and if we haven't met yet, I'm sure that will change soon).

How did you get into the adult industry? / How would you describe yourself, and what is your area of expertise?

I've been streaming for years, translating for other models, advising, photographing, and teaching newbies... But in recent ten years, I have focused on community management: now my team and I are the "bridge" between the site, the models, studios, and users, ensuring everyone speaks the same language and making the site better day by day.

Stripchat is one of the newest "big sites". What do you think makes the sites so successful?

As simple as ABC: we are hardworking professionals, we know how to listen, and we never give up.

What is your ultimate goal for the company?

Our ultimate goal is to be the best, and trust me, we're not aiming for anything less.

What can we expect from your company in the near future? Are you going to introduce new features?

A new referral program is coming when I write this! The possibility of getting 20% of all purchases of the invited user + a bonus for the invited model is exactly what our performers asked us to do. And this update is not the last in the series of updates planned for 2023. Keep an eye on our official topic on wecamgirls https://www.wecamgirls.com/topic/17070-official-stripchat-latest-news-newly-released-feat, and you won't miss a thing.

What are the best and worst things about working for a company that is involved in the adult industry?

Working in the adult industry is a dream job if you're with a team of friendly professionals who know that sex work is work. However, it can quickly become a nightmare if you don't have a backing of such a team; unfortunately, I've seen examples of this before.

What is your off-the-job life like?

Having learned from past mistakes, I now try to maintain a work-life balance by spending time with friends, family, and myself. A quiet evening and a good book can make me completely happy.

And do you tell everybody that you work in this industry?

I usually answer honestly if someone new to me asks about my work. This, in addition, is an excellent "litmus test" to see if they're mature enough to handle the conversation.

What is your view on the future of cam sites?

I am sure that a webcam will remain and continuously improve. New players will appear on the scene, and some will leave. The latest technology will probably add some "spice". But most importantly: the webcam, the performer, the user, and the priceless opportunity for honest and limitless human communication will remain unchanged.

Do you have a funny story or experience to share and maybe some tips for new cammodels?

I'd be lying if I said I hadn't had a single funny story in so many years :) The most recent was probably when I was in a cab, and I was on the phone helping one of the studios on our site to figure out how to connect the VR camera for the models and the VR headset for the administrator. When the ride was over, the cabbie turned around and, without a shadow of irony, said: "Oh, so I guess you're an engineer and work with the latest tech? Respect!"
Well yeah, man, you're almost right :)

And finally, my advice for new models: take your time when deciding on camming, be bold and ask for advice from colleagues, and please, please, please read the rules of the site where you plan to stream. Trust me; it'll save you a lot of trouble.

Where can we read more about you or get in contact with you?

The easiest way is to find me:
Here on WeCamgirls: https://www.wecamgirls.com/users/xChloe/
Directly on Stripchat.com https://stripchat.com/user/Chloe
or email me at [email protected]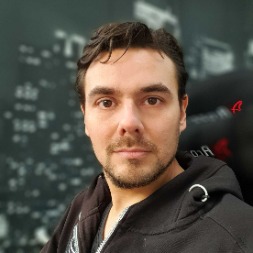 Author
Related Posts
I'm happy to introduce to you my good friend Leya Tanit, founder of Pineapple Support. Her amazing non-profit organization helps thousands of adult industry people from all over the world with mental health support. Leya, thank you for doing this interview with us. Let's start with a basic question. Where are you from? Originally I am from Newcastle-upon-Tyne in the North East of Engl [...]
Hi Genny, thank you for doing an interview with us! Let's start with some basics, how old are you and where are you from? I'm 35 years old, but still young at heart. I'm from Quebec, Canada. That makes me a French Canadian and English is my second language. Do you tell your friends/family you are a cam model? Yes. I've done my coming out to my family in *break*2019 when I was 100% sure I [...]
Hi Catalina, thank you for doing an interview with us here on WeCamgirls. We see eachother often during the shows and conferences. Great that you want to share a bit more about yourself! Let's start with some basics. Where are you from and for which cam site do you work? I am from Bucharest, Romania but I was born in a small city near the Black Sea. The cam company I work for is Streamate. [...]
Want to write an article or get interviewed?