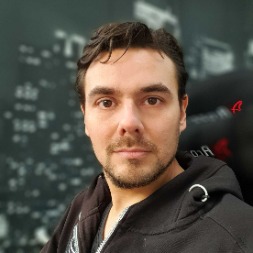 Tristan
published:
Video: Finances with Tera Patrick Part Five and Six
[i]"An adult film icon, business mogul, and pop culture sensation, Tera Patrick has proven that it is possible for adult performers to find prosperity and live fulfilled lives well beyond the scope of their illustrious careers. Her social media accounts highlight a life enriched with family, travel, and good food amongst a healthy smattering of curated smut. From her first days on the adult scene in 1999 to 2019, how has Tera kept her finances in check? What are the financial principles that she lives by? What are her thoughts on performer wealth management?" [/i]
In this 6-part series, Tera opens up on the touchy subject of finances in ways that are very insightful, very real, and refreshingly vulnerable.
[b]PART FIVE - Taking Financial Risks[/b] As they say, 'no risk, no reward.' Tera discusses the greatest financial risk she made in her career involving an unprecedented move away from America, and how this decision has ultimately benefitted her.
[b]PART SIX - Reading Recent Transactions, First Big Paycheck Advice[/b] How does Tera spend her hard-earned money? Tera cracks open her phone to reveal 5 recent bank transactions, and shares her advice for performers who earn that first big paycheck.
Please watch and follow Tera on Twitter [url=https://twitter.com/TERA1PATRICK]@Tera1Patrick[/url] and IG [url=https://www.instagram.com/bobafettacini/]@bobafettacini[/url] Like this segment? Let us know on Twitter [url=https://twitter.com/StreamateModels]@StreamateModels![/url]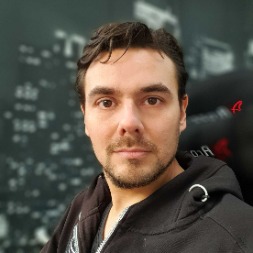 Author
Related Posts
Being a camgirl can be very lucrative, you know it, live cam platforms know it! But before you get lots of visitors to your room and make enough cash to fill up your bathtub, you still have to work hard! Think about it: you have to schedule hours of camming, doing photoshoots, posting on your socials, and come up with new naughty ideas to keep your fanbase engaged. But all of that isn't f [...]
Calling all webcam Queens and Goddesses, Gaming Adult is looking for new brand ambassadors for Pornstar Harem, the latest title of their in-house gaming studio - Kinkoid, creator of popular adult games like Hentai Heroes, Gay Harem, and Comix Harem that all included represent a total of 15 million registered players (and counting). Gaming Adult is known for creating games which bui [...]
The webcam world is unique in that it closely mirrors the trends of society and sexualizes many different otherwise overlooked areas of life for fans. Trends like gamer girls, MILFs and more have gotten a big boost from cam girls portraying those genres of erotica, but now we are seeing the open possibility to do even more than that during the global BLM movement that seems to be sweeping its own [...]
Want to write an article or get interviewed?