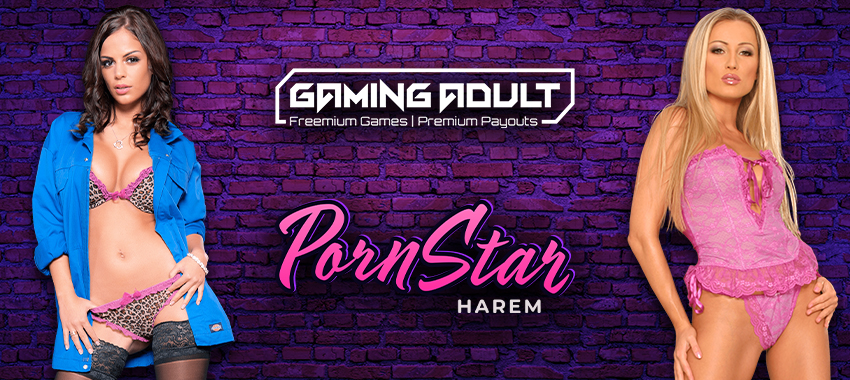 Calling all webcam Queens and Goddesses,
Gaming Adult is looking for new brand ambassadors for Pornstar Harem, the latest title of their in-house gaming studio - Kinkoid, creator of popular adult games like Hentai Heroes, Gay Harem, and Comix Harem that all included represent a total of 15 million registered players (and counting).
Gaming Adult is known for creating games which build big and loyal fan bases and they're looking for new performers to join the roster of their shiny new title - Pornstar Harem
So, what are the steps you can take to join this exciting, creative, and profitable endeavor? Read below to find out:
1. Reach out
Gaming Adult is always looking for new ambassadors and talent to be immortalized in their unique, positive, and sexy games. All you need to do is go to get in touch with them and they'll help you get started, step by step. Write an email to [email protected] and just mention that you're a performer. Their top model manager will assist you with the next steps

2. Become a part of the Magic
Their Gaming Adult representative will contact you and explain the details, business model, and how you can become a recruitable Star in Pornstar Harem, where players can seduce your in-game avatar, have a great time with you and brag about it to other players.
Thanks to having your own custom game URL (e.g pornstarharem.com/?angel=NikkiBenz), your fans will enjoy "playing" with you directly from the start so you can then promote your avatar across your social media. You are also highly likely to earn lots of new fans from the playerbase of the game.
3. Reap the Benefits
What's not to love about being immortalized in a NSFW masterpiece, enjoyed by millions of players? By using your affiliate link to promote yourself in the game, you will earn revenue from your fans, up to 65% LIFETIME revshare and your avatar will be promoted in the game for players to lust over and try to seduce. Not only that, Gaming Adult has had a long and fruitful history with premiere media outlets such as XBIZ and YNOT, so working with them also means being exposed to thousands of new potential fans via PR (statements, articles, similar exposure outlets) promoting your partnership with the company!
Gaming Adult has worked with many adult entertainers, among which are Sara Jay, Nikki Benz, Sabien DeMonia and they have already had several large-scale, successful cross-promos with ImLive, where webcam stars have cosplayed as characters from their award-winning games on their live shows. Joining the worlds of Gaming Adult is a great opportunity to tackle the ever-expanding NSFW gaming market, become an artistic masterpiece in one, or several of their games and become an ambassador for a culture of respectful, positive, and sexy entertainment.
For more info, visit Gaming Adult or contact them directly at [email protected].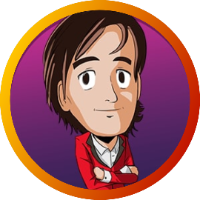 Author
Comments
Hi! First of all, I think the links don't work properly, I couldn't open them and the first one leads to an error page. Secondly, how will one earn money? You mentioned you have to promote yourself in the game but how does that work? Will we only get paid the 65% cut when someone clicks on the link or are there other ways to earn? If so, which ones?
Sign up to leave a comment!
Related Posts
Producing live content online can be fun and incredibly sexy, but can it make you a lot of money? The real dough is not always in front of the camera. So, as a top fanbase monetization platform, FansRevenue shows you how to leverage a fanbase to make money off of cam sites on top of cam room earnings. This article includes their proven-to-work tips for webcam models. Reach out to their amazing t [...]
The webcam world is unique in that it closely mirrors the trends of society and sexualizes many different otherwise overlooked areas of life for fans. Trends like gamer girls, MILFs and more have gotten a big boost from cam girls portraying those genres of erotica, but now we are seeing the open possibility to do even more than that during the global BLM movement that seems to be sweeping its own [...]
"An adult film icon, business mogul, and pop culture sensation, Tera Patrick has proven that it is possible for adult performers to find prosperity and live fulfilled lives well beyond the scope of their illustrious careers. Her social media accounts highlight a life enriched with family, travel, and good food amongst a healthy smattering of curated smut. From her first days on the adult scene in [...]
Want to write an article or get interviewed?