Over 18 years of excellence ImLive.com provides a reliable platform, endless opportunities to earn the highest earnings per hour join now >>
Payment Methods
• Check (mailed/emailed)
• Bank wire transfer
• Direct ACH deposit
• Paxum
• Epayservice
• Cosmopayment
• PumaPay
• Emoneyflow
• Wire Colombia
Payment Minimum
$50
Payment Frequency
1st and 16th of each month
Concept
Premium
Geoblocking
Yes. Hosts can block up to 3 locations
Female Models
Male Models
TS Models
Couple Models
Number of Camgirls
Many thousand's.
Allowed to work on other sites
Chargebacks
No, the site absorbs 100% of the chargebacks. ImLive will, however, keep the right to deduct chargebacks on rare situations of Fraud.
Official Reps
AdrianImLive, Mereane
Alexa Ranking
1831
WeCamgirls Members
374
---
ImLive Earnings
As an ImLive chat Host you can receive between 30% - 100% of what the Members pay when receiving normal credits or 12% when members pay with credits they've gotten for free. Prices per minute range from $0.98 to $5.80 ($14.90 for porn stars). Referral program offers 70% active + 30% passive earnings. Members can get bonus credits for free. When you get paid with bonus credits your percentage is not 30%, but 12%.
In addition ImLive offers continuous benefits and competitions where you can win cash prizes and luxury gifts.
---
About ImLive
ImLive.com is a well known and very large live webcam site, with 62 million registered members and over 80,000 amateur webcam hosts broadcasting live 24/7 from their home. Since its launch in 2002, this site has evolved a great deal. It gained a lot of popularity and won multiple awards. ImLive is a premium cam site. The cammodels on ImLive are called Hosts or Video Chat Hosts. There are multiple shows available. You have for example the Free live chats (for introduction), one on one private chats and group chats (called Candy Shows performances).
---
ImLive Features
On this camsite, users and hosts have a great variety of options. As a member you start out in the Free Chat area. Here you can see the different hosts that are online and you will also see the price per minute for a Private show. Models can set the pricing, but this also depends on the category, rating and seniority. During a private chat, members have the option to invite another host to a live threesome.
Members and hosts can also take a private chat to the next level, when the members webcam is turned on to do a 2 way, cam-to-cam chat.
On ImLive you also have something that is called Candy shows. Models prepare a special show and members can decide to participate by buying a ticket. As a member you can watch free previews before you decide if you like to buy a ticket to the show. The Candy Shows are group shows and tipping the model during the show is possible.
Once members start purchasing credit, they join the ImLive Rewards program and become a Bronze, Silver, Gold, or VIP member. The different levels give extra benefits like, discounts, bonus credits and free shows.
Hosts can set up a fan club. When members join this fan club, they pay for a monthly subscription to get a discount and free credits.
ImLive Reviews (by members):
ImLive Reviews by customers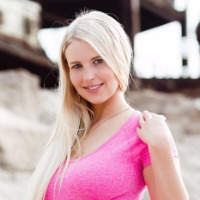 brittanyboo
wrote a review about
ImLive
(5 Likes)
May 29, 2022 - 14:29
Average
Traffic
Payment
Support
Software
Waste ofd time, no traffic here, all day no paying members, no privates. In 20 hours just 9 dollars. Waste of my computer even to keep it open on my other window. And if i get privates, members with free credit, only 12%. Anonymous
wrote a review about
ImLive
(4 Likes)
April 22, 2022 - 1:10
Average
Traffic
Payment
Support
Software
please don't waste your time you will be making 12% and you will be starting with 0.98 cents per min and can not change this until you finish 120 min in paid so fair warning to new models so let's say you do 48:06 min in paid at 0.98 per/min at 12%
this is how much you will earn $5.65 so don't say I didn't warn you
---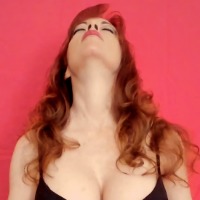 CammiCams
April 4, 2022 - 18:33
Thank you for the update! Happy Camming and be sure to work for sites that pay you 50% or more! I know that I am worth it and so are you!
Average
Traffic
Payment
Support
Software
13th of April update. I return with my opinion and observations as promised. Site has still tech issues in terms of member crashing as soon as enter private or if not as soon as their do c2c two way audio. But way less then before. If more then 90% had these issues out of the members now happens in 10 to 20% so well done in this case. However main struggles remain such: the credit bonuses deducted from our income the members get making earnings from 30 % to 12%. Now i educated members not to spend bonuses on me as i am unwilling to do cheap work. So they are told the ones who know me for years to send virtual gifts in free then continue private with regular credits. Most of them agree and are terribly unhappy site makes women pay for those. I work with slaves ok? But they come to me consensual and in everyday life they aren't slaves.... actually most are aces in their line of work. So no i will always be unhappy with site giving me 12% of what i make as i simply refuse to be a labour slave. And i am a dominatrix, oh the irony. I would suggest implementing a buttons such as happy hour discount was in past for chathosts that agree to work cheap. In some countries 5, 10 dollars can buy u a lot in a day. Not in europe us canada australia and so on and let the discount ladies opt in and high rollers not be ruined by default due to a faulty system of workibg for coins instead of bucks. When i will be rich i will consider pro bono work but let it be my decision not a forced one which i can only see in my income result after i work.
Point 2. I got a major problem with freeloaders. The new member status account. I understand u wish tp attract more members. I converted myself on various accs thru years guests plenty and benefited also from passive income from them and high procentual on their direct spendings. However this was in past. Camming is not same as years back nowadays. The current reality is such: during week i mute manually more then 50 or 100 freeloaders per day with new member status till my weist is actually in pain. I need maximise the tab click on nickname click on mute/ban rearranging yab. Every day hundred of times. In weekends i do this over 200 times. Because freeloaders and new status members on iml type each one 4-5 replies per member till u get to say a simple hello if they sane. If insane and try to spam you or ruin your work they spam 20 replies or string of emojis per persona. And i mute then fast. Less then a minute. Needless to say i am one they tens in just 15 mins plus have multiple accs. This is the most that ruins my work all these muting baning if freeloaders and spammers covers up all gold dilver member replies put it way in behind in chatroom so u need to scroll a lot. Till u get to respond they leave as they think u have no time for them. U do and u would have if not being obliged to blick manually all this spam from freeloaders. Now it is worse then ever. They know you won't do sessions in free so they take their lack of money frustration into literary destroy ur chatroom and chase away members u got which are good spenders. A solution for this most tpxic frature of site would be as most sites got. I know it is hard to implement and develop coding but it will be worth it. A button to mute all creditless members with new member status by default. All of them. I just feel so angry often when gold members leave cause i need to mute manually 20 new members status spamming in every 10 minutes. If i was a robot or could clone myself to have a fast person like me do all the muting so i focuse on real work would be perfect. But sadly it is just me put up with struggling.


You just froze my account as dominatrix with no warn and no reason. After fact that your site has terrible technical bugs last 3-4 weeks and members in first phaze got your image frozen as soon as opening their own webcam in procentual of 70-80 percent of them, a small account had no problems. And no it is no coming from us it is a general problem which you won't fix. In the second phaze meaning last 2 weeks it gotten even worse then ever. Everything freezes in your stream to them as soon as they open provate after less then 1 minute. But goes smooth if they go out and return to private. I earning tabel looks as never with my submissive returning 7-8 times even just to be able to finish a single session. No! Not coming from their devices or internet speed, again problems are coming from you unable system bugs. Cherry on top of our hard work and dedication is yesteday, well today i left my online shift at 3, 4 am everything perfext to want to return online a hour ago and my account being frozen. No warn. No email. I know rules and policies i am complaint to them for many years now. I never got scammed like this on over 10 years on camcontacts, livejasmin, myfreecams, streamate whom have a very professional support. Fast and able to clarify everything. I still wait for reply of your blocked account abuse. Thank you! MissOniyx
Btw it is highly funny how i receive top domme award january and february to go on block no warn no notification no email nothing. Well done, great job!
---

AdrianImLive
March 2, 2022 - 15:28
Hi QueenIvy, I see the team assited and you are back online now. Not sure why you were not informed of the situation right away. Regarding image/video issues we made some fixes that went up today which should make some big improvements.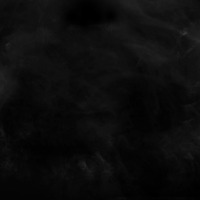 QueenIvy
March 2, 2022 - 21:29
I was not informed my account is back either Adrian as I asked in my last email. I just needed check site manually around 40 times today to see it is back. I cashed out and calculated how to distribute from now on my time, attention and quality of my work and divided better toward sites that display proper respect to perfomers. And do understand errors after 20-30 report made by only me within weeks in specific issues just to be replied with the generic standard feature explaining email every single time. Like chatting to a plant. Cat we have in studio is more effective in comprehension. I remained badly in heart and state of mind with support, but I do apreciate your answer. Let's hope things will be improving as there is indeed plenty room for better.

AdrianImLive
March 3, 2022 - 1:12
I will make a review of your case and see where we can improve. Thanks for your comments!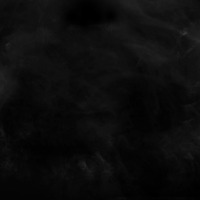 QueenIvy
March 3, 2022 - 6:12
I shall return in some months with a new review as site does have a strong, beautiful fetish collective which makes it feel like family sometimes investing so much time and care into slaves. Coming here to write this after I lacked participation and making a review to a different site made me remember that if i did their review 2 years ago would have looked very bad and way harsher then this one. So as trying to be fair and have no bad blood in my work environment I shall revert with observation of these improvements. Thank you again Adrian and have a lovely day ahead!
Average
Traffic
Payment
Support
Software
ImLive is the most friendly and welcoming site in the business, I have worked in many camsites and I can guarantee that. I love working here.

This is the only site that does not judge me because I'm brazilian. I've lost business in many camsites just because I'm from Brazil but never on Imlive, here is totally different, actually since 2000's many top earners on ImLive were brazilian girls.

Adrian and Mereane are super kind and friendly to me. Mere is always supporting me and helping me grow in the business. They are truly professionals in what they do to help both ImLive and the model to make more money.

The site has many great features, you just have to look for them. Private mode when you just don't feel like staying in Free Chat.
Candy show, where you set a goal and the show starts when the goal is hit. Plus, when you finish your candy show, you get a 2 hour boost in the highest placement which will bring you more traffic and paying customers.
Every 15 days they give away cash for the top earners of candy show, vibes, mobile, discount club, etc!

Every ImLive's birthday they give away cash for pretty much all models online. I've won cash in August 2020 and 2021 just because I was online. When I say they are friendly I really mean it.

There's a forum where you can interact with other models - and support is 24/7. They will join your chat room to talk to you and help with anything you need.

They don't have high traffic for boys but I've got massive whales here. I mean members who spent thousands and thousands of dollars on me. ImLive's around since 2002 so they have millions of registered members.

Now, the bonus credits. This has been really polemic among all models but people need to see the positive about things. This is a incentive for members to buy more and more credits. For example, my regulars are constantly buying hundreds of credits because they know they will get other hundreds for free. So I get all the real credits + FREE credits that were given to them. When you get 12% it's not ImLive robbing you - it's credits that you're getting FOR FREE. Because they were given to the members. Period.

Sure you can get a unexpected 12% show and that's why they made available other additional private rates for whoever finds that situation uncomfortable. I see the bonus credits as a incentive for my customers to buy more and more and that's why I have brought a few to the site with my referral link.

All in all, this is the best site to work in my opinion. I really enjoy being part of ImLive and I plan on staying many other years. I'm thankful especially for being the only site in 2022 that brazilians feel welcomed and appreciated.
---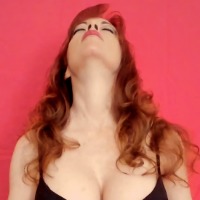 CammiCams
February 25, 2022 - 18:36
"When you get 12% it's not ImLive robbing you - it's credits that you're getting FOR FREE. Because they were given to the members."

It's not? I beg to differ and here's why.

If a site is giving out FREE Credits to it's Members, then you look at your earnings and see a deduction in the payout percentage. Wouldn't you be pissed off and say that is NOT what I agreed to? The site is ripping you off, if you don't know about the 12% Payout BEFORE the Show.

Now if they where telling the models before the show and have the models agree to do the show or not, then that's different! But they are not or are they? The last that I heard they are not telling the Models before the show! Also, by telling the model BEFORE the show and having THE MODEL agree to the 12% payout. Would prevent Panic Attacks! After they look at their earnings AFTER the Show and say hey wait a minute I thought that it was 30%. Which is way to low to begin with!

All Sites should be paying their models 50% or more! PERIOD! Oh and lets not forget if they use a Coupon which would make the payout percentage 0. Again you don't know this until AFTER the SHOW!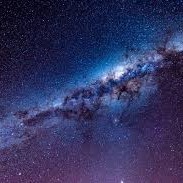 HiHunter
February 26, 2022 - 2:12
Like I said in my review it's good for regulars who will spend real credits + bonus on you. There's a good thing about it. I won't waste time trying to argue with you Karen. You were banned from imlive, you were banned from flirt4free.. are you sure they are the problem? Seems like you're the troublemaker in here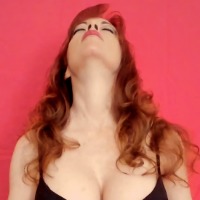 CammiCams
February 26, 2022 - 12:51
By calling me Karen, you are clearly showing your low intelligence level! You can't call a woman a Karen. If she stands up for models' rights and not her own. If anything that I think that I am entitled to is this...

The right to work for the payout percentage that I agreed to, that is in my Contract that I Signed! NOT to be PAID 12% for something that I am NOT giving out for FREE or even knowing about BEFORE the SHOW!

You're a boy/man and this site is called "WeCamGIRLS". Now, either you work for IML and/or you are an affiliate getting 65%. Which is it?

Not that it is any of your business. But IML closed my account for me, wanting them to give one million dollars and/or pay their models more than 12% for FREE BONUS CREDITS. During the start of this horrible pandemic (Corna Virus)! The MODELS can commentate on our own videos and not some sports broadcasters! Who are already millionaires! NO, in fact they should have taken care of their MODELS if they CARE! But they DON'T CARE! It's all about how much MONEY IML can make! By taking more of the models' money!

As far as F4F, I did everything that they told me to do and they still closed my account. They told me that if I accidentally copy and paste a message in my chat room to clear the chat, sign out, sign back in and report it to admin and I did this within 60 seconds. This happened 6 times from 2019 until 2022 and they would not have closed my account. If they had words like Skype or URLs BLOCKED! Which they don't and if they did! F4F would not have closed my account!

I would say HAPPY CAMMING! But you are clearly NOT a MODEL!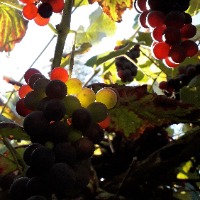 Swe
February 26, 2022 - 13:29
I said that before and i will say it again. There should be clear information who is using bonus coins and you should have choice do u want to do that or not. And because you dont have that it is clear that ImLive robbing you. . Also that Bonus is still valid after 2 years it is kinda absurd. And you can call me also Karen or stupid or whatever.

AdrianImLive
March 2, 2022 - 15:30
Thanks for your review HiHunter, we are pleased you found your whales on ImLive


AdrianImLive
March 2, 2022 - 15:36
Hi Swe, I don't think anyone will call you Karen and we are certainly not robbing anyone. Your comment on bonus credit validity is a fair one, I will look at a review with the team.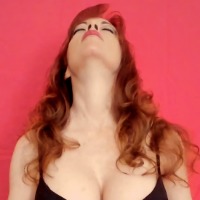 CammiCams
March 3, 2022 - 15:03
@adrianImLive Yes you are robbing the models! If you don't tell the models before the show like Swe has stated. Also, here's the definition of a Karen: is a pejorative term for a white woman perceived as entitled or demanding beyond the scope of what is normal. The term is often portrayed in memes depicting white women who use their privilege to demand their own way. I am not a Karen! Not even close, and you should tell those who work for you like HiHunter. Not to use that term! Especially when they are defending models' rights and not their own. I am so happy that I don't work for YOU and ImLive! I am now making more money and I don't have Panic Attacks! After looking at the payout percentage (0-12%) after doing a show. Because I know what I am getting paid on every site that I am on! Tell the truth! All ImLive cares about is money and no one cares about the models like you pretend to do! deleted
March 20, 2022 - 22:37
This is actually one of my favourite sites. Glad it works for you also ❤️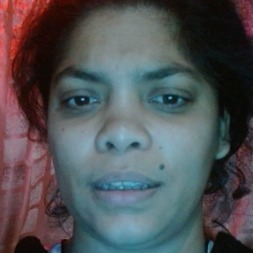 Ladyshenanigans
March 31, 2022 - 16:12
I agree with @cammicams ImLive is raping us because we didn't give consent to 12% you already paying us so low with 30% and now you taking away more of the models earnings imlive people are sick thieving fucks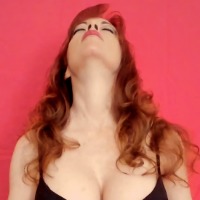 CammiCams
April 4, 2022 - 18:35
Thank you @Ladyshenanigans and yes if a site does not tell you before the show they are "raping" you as you said. Happy Camming!

Joysquirt
April 5, 2022 - 11:18
@CammiCams, you are spot on. They used to be a decent site and had good admin a long, long time ago. The site has gone downhill. They never listen and should of fired their CEO a long time ago. 12% when they want?? Damn thieves! Cut should always be 50% !
Average
Traffic
Payment
Support
Software
wow im trying my best to not write a bad review cause i dont want anyone bite my head off but i have to be honest thats the reason we are here to give constructive criticism so that camsites can see, do their home work and come back better. here goes nothing. damn, ok so i started working on imlive early December and honestly the traffic was ok for the first two weeks after that it went down hill nowadays only one or two lurkers and you hardly get conversation. it dont matter how pretty or sexy you look, however i find that the Colombian girls and the Caucasian girls do well but the independent BLACK camgirl struggle i think the studio blackgirls do a little better but they struggle too the only thing is they have multiple sites streaming from at the same time so not making money on imlive wouldnt affect them badly payout time not bad but 30% with no traffic thats not fair. the software is not too bad could have been better i find that when watch myself from another device my stream be freezing and i use fiber fast internet plus my laptop is great so they need alot more improvement. support not bad
---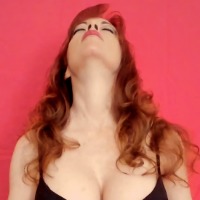 CammiCams
February 3, 2022 - 13:46
Thank you for this honest review Ebonyswan and traffic is not the only thing wrong with IML. Are they still only paying 12% if the member uses bonus credits?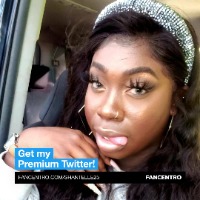 Ebonyswan
February 16, 2022 - 17:13
yes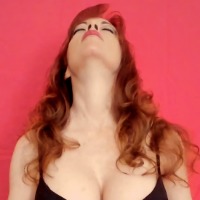 CammiCams
February 17, 2022 - 12:34
How sad is that and why in the hell are models signing up to only get 12% for bonus credits that the site is giving out? Sorry but my pussy is worth way more than a 12% payout! Thank you Ebonyswan!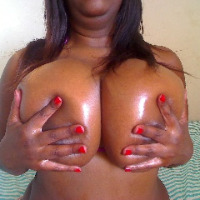 Magicalboobs
March 15, 2022 - 9:24
This is used to be my main sorce of income for past 12 years but now I only make $30 per 2 weeks Imlive dead ,you do a show for 30 minits and get $5 because a member got some bonus
Average
Traffic
Payment
Support
Software
My traffic been sooo bad since day 1,,, I work for cam contacts and live jasmine but as for Imlive I really do not know what I am doing wrong ,, I mostly get freeloaders,, is sooo sad
---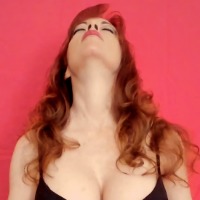 CammiCams
January 18, 2022 - 13:35
Your not doing anything wrong cutebabu! It's the site and I am speaking from experience! You would be happier and better off to work for a site that treats you like a Partner and NOT a SEXBOT! Also, who does not steal your money! 12% Payout?!? Think about it! Happy Camming! host123
January 24, 2022 - 6:07
I can provide you chat logs. there are guys who are pedophiles (some are on members for longer than 7 years) or guys who pressure girls into giving them their private infos or doing stuff they dont want to do and they never get an email though I have sent the admins copies of the chat and they also record the chat. I have emails and copies from the guys in question and they clearly say they never even get as much as a warning. they change policies every now and then and if you get in troubles because youre not aware about its entirely your fault even if you are not a loud abusive troublemaker or try to take the guys of their website. CuteBubu
March 1, 2022 - 13:03
I am happy I got this replies ,,, I requested they should close it,, is not worth it at all
Average
Traffic
Payment
Support
Software
I used to be a TOP MODEL for IMLIVE and worked very hard for that TOP Position. Until they closed my account for me wanting IMLIVE to pay there models more. Instead of 35% 30% or 20% during the Corona Virus Crisis and/or to give the ImLive Models a split of the Million Dollars! Instead of wanting to give 1 million to Joe Buck or other celebrities in my tweets on Twitter. Also, they have failed to mention on here! That they TAKE 80% for BONUS CREDITS! Not to mention that take 50% OFF for Coupons! So you might be making 0% Shows. Plus, you do not know this until after the show! Talk about a scam! So DO NOT WORK FOR IMLIVE! Don't believe me? Look at their TOS!

UPDATE: It was 88% for BONUS Credits and Now it's back to 80%. But sill 20% for something that you are not giving out and that you don't know about until after the show?!?
---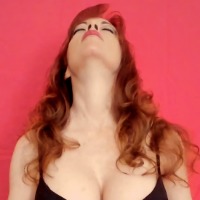 CammiCams
May 19, 2020 - 14:01
Attention imlive(.)com models!

Now they are refusing to delete my photos & videos off of there servers! Since they closed my account for non negative tweets on twitter! They are making money off of my content, my name and i don't see a dime! Also, they are refusing to send me a copy of my contract. So my lawyer can go through it to defend me and my rights. Be sure to get a copy of yours if you decide to close your account. Email me if you do! My lawyer would love to hear from you! Oh & don't forget that your paying for bonus credits! Simply because they are not paying you your normal payout percentage! No! Instead they are deducting 10%, 15% or 50% out of your payout percentage for bonus credits that they are giving out! Lets not forget that you do not know this until after the private show.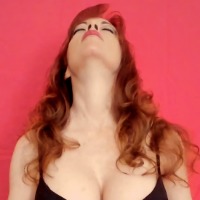 CammiCams
May 25, 2020 - 13:30
Want to know what's going on? Watch this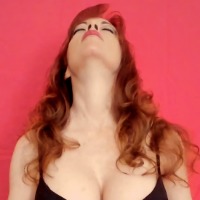 CammiCams
June 10, 2020 - 19:57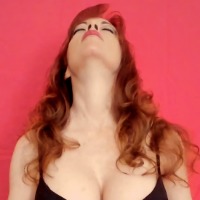 CammiCams
June 12, 2020 - 15:14
ImLivecom Models! Have you ever wondered why the Top 20 models can take long vacations for weeks and are still Top 20? Well I just uncovered something major that is going on with the owner of #ImLive that I am sure the proper authorities would LOVE to hear about!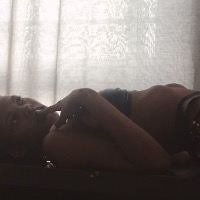 trueblood
June 15, 2020 - 12:47
glad that i had an issue getting my profile verified, this sounds bad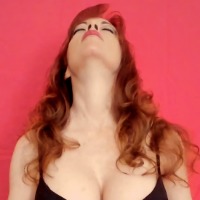 CammiCams
June 16, 2020 - 21:37
That's an understatement babes! There's more coming out SOON! Go to the sites that I have been with for 11 years and have NEVER EVER had a Problem with!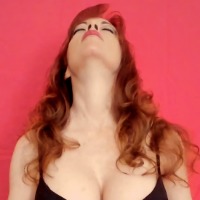 CammiCams
October 27, 2021 - 20:54
This just in! IM's TOS is WRONG! Only HOF's get 20% for BONUS CREDITS and those who are NOT "The Underdogs" get 12%! WOW!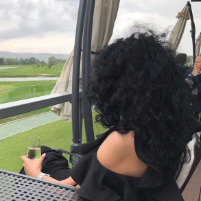 SugarBrunett
October 28, 2021 - 13:35
hei sweety , sorry for the bad experience , thank you for sharing it with us. wish you good luck!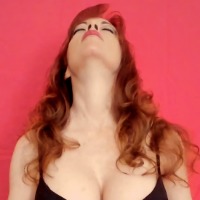 CammiCams
October 29, 2021 - 21:03
You are more than welcome Sugar and a bad experience is an under statement! They are really good with smoke and mirrors. So that's why I will keep posting THE TRUTH until I die. That's how bad they are and the New Models need to know this! Happy Camming babes!
Average
Traffic
Payment
Support
Software
(Update)
Love this site; it's one of my favourites. I do enjoy being here.
Support are quick and lovely; and the rep on here contacted me back, to see I how I got on after sorting out an issue, after I went to him with a minor problem. Seen people talk about the 12% bonus, but I haven't seen it yet🤷🏾‍♀️
There are worser sites out that tbf
But I do like this site, hence why I am still there
Well the Sign up link doesn't seem to work for sure
---

AdrianImLive
October 4, 2021 - 17:26
Hi Yvie, have added you, please DM me so I can help.

ClubKinkette
October 18, 2021 - 22:08
Its really not worth it, Yvie!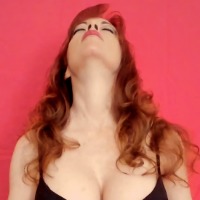 CammiCams
October 20, 2021 - 16:58
Want Prof look at their TOS and do not sign up!
hi guys,
i wanted to become a model in imlive... but i'm so confuse ... i read about imlive that is premium site... but whn i visit i saw many models fulll naked in free chat expose very clear their genitals...
it is that normal?


---

AdrianImLive
September 18, 2021 - 15:18
Hi Amoraxx, thanks for the message. We are certainly a premium site and there should not be nudity in free chat. Hand bras and quick flashes should be the maximum. The site is monitored 24/7 but due to large numbers of hosts online there will always be those that don't get caught. We will certainly address your comment and increase vigilance if needed. Thank you.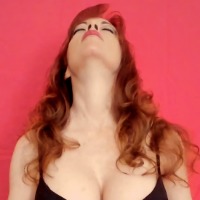 CammiCams
September 21, 2021 - 13:20
Amoraxx let me guess it was a Top Model Right? Surprised look if it was!


ClubKinkette
October 18, 2021 - 22:09
This does not explain why they take pics during private shows! TERRIBLE
ImLive Reviews (by non-members): Tanja
wrote a review about
ImLive
May 11, 2022 - 14:34
Average
From a site like this who takes 70% and even more with that 12% thing,they should explode with traffic,but no,cause doesn't matter if you're in Free or Pvt section,traffic is the same,or full of 12% ofcourse,low subs for Domme,and support tries to look like they are doing us a favor with 12%,when in reality they take more from our already on the floor %.The Ceo either should be fired,or starting to pay us 30% and up,no matter what they offer to members.HOF is the same by roation every period.
Write a review about ImLive