Over 18 years of excellence ImLive.com provides a reliable platform, endless opportunities to earn the highest earnings per hour join now >>
Payment Methods
• Check (mailed/emailed)
• Bank wire transfer
• Direct ACH deposit
• Paxum
• Cosmopayment
Payment Minimum
$50
Payment Frequency
1st and 16th of each month
Concept
Premium
Geoblocking
Yes. Hosts can block up to 3 locations
Female Models
Male Models
TS Models
Couple Models
Number of Camgirls
Many thousand's.
Allowed to work on other sites
Chargebacks
No, the site absorbs 100% of the chargebacks. ImLive will, however, keep the right to deduct chargebacks on rare situations of Fraud.
Official Reps
AdrianImLive, Mereane
Alexa Ranking
1831
WeCamgirls Members
381
Incorrect or missing information?
Contact Tristan
---
ImLive Earnings
As an ImLive chat Host you can receive between 30% - 100% of what the Members pay when receiving normal credits or 12% when members pay with credits they've gotten for free. Prices per minute range from $0.98 to $5.80 ($14.90 for porn stars). Referral program offers 70% active + 30% passive earnings. Members can get bonus credits for free. When you get paid with bonus credits your percentage is not 30%, but 12%.
In addition ImLive offers continuous benefits and competitions where you can win cash prizes and luxury gifts.
---
About ImLive
ImLive.com is a well known and very large live webcam site, with 62 million registered members and over 80,000 amateur webcam hosts broadcasting live 24/7 from their home. Since its launch in 2002, this site has evolved a great deal. It gained a lot of popularity and won multiple awards. ImLive is a premium cam site. The cammodels on ImLive are called Hosts or Video Chat Hosts. There are multiple shows available. You have for example the Free live chats (for introduction), one on one private chats and group chats (called Candy Shows performances).
---
ImLive Features
On this camsite, users and hosts have a great variety of options. As a member you start out in the Free Chat area. Here you can see the different hosts that are online and you will also see the price per minute for a Private show. Models can set the pricing, but this also depends on the category, rating and seniority. During a private chat, members have the option to invite another host to a live threesome.
Members and hosts can also take a private chat to the next level, when the members webcam is turned on to do a 2 way, cam-to-cam chat.
On ImLive you also have something that is called Candy shows. Models prepare a special show and members can decide to participate by buying a ticket. As a member you can watch free previews before you decide if you like to buy a ticket to the show. The Candy Shows are group shows and tipping the model during the show is possible.
Once members start purchasing credit, they join the ImLive Rewards program and become a Bronze, Silver, Gold, or VIP member. The different levels give extra benefits like, discounts, bonus credits and free shows.
Hosts can set up a fan club. When members join this fan club, they pay for a monthly subscription to get a discount and free credits.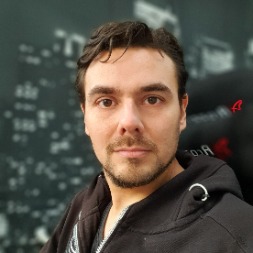 Tristan is a co-founder of this community. Interwebs nerd by day (and by night). Likes to watch sports and has gathered substantial knowledge about the webcam world, by visiting conferences and talking to (and drinking with) people from the industry.
ImLive Reviews (by members):
ImLive Reviews by customers
ImLive Reviews (by non-members): Werner
wrote a review about
ImLive
September 30, 2022 - 21:28
Average
Ive send imlive an email after i read all the reviews

Goodevening Imlive

I asked about the persentages u take and what does the model take. U were very vague with ur explanation so i did some digging on the internet and boy did i get a shock.
Seriously. Do u not feel ashamed.
Lets look at it like this.
A model makes 50 percent thats what she lives on. A single 50%
The website makes a 50% from all the models. So many 50%s
Alot of small amounts makes a big amount
Then i read the reviews of imlive. Seriously not good at all. I smelled a rat when i asked the question and got that stupid vague answer back.
U see ive got over 200 models working on diff sites on the web all across the country and i thought ok let me ad imlive to the mix. Yes i do take small percemtage from the models but thats my business. Rememher i told u a lot of little bits ads up to alot.
I think ur problem is u care more about the client than the actual model..
I know what u gonna say but Please dont tell me if it wasnt for the clients the models wont even make money.
If it wasnt for the models imlive wouldnt even exist up til today
Maybe change ur percentges. Why give so much to the client to draw then to ur site for them to onlyn see the owners of the site modelng cause of no models left. Or wait. U wil stil have ur top 20 models with u
Im sorry bit u can close my studio acount cause i wil not be promoting ur site to my webcam models. I would rather stick with the freemium sites cause clearly premium means premium percentages going to the website

Regards
Werner Tanja
wrote a review about
ImLive
May 11, 2022 - 14:34
Average
From a site like this who takes 70% and even more with that 12% thing,they should explode with traffic,but no,cause doesn't matter if you're in Free or Pvt section,traffic is the same,or full of 12% ofcourse,low subs for Domme,and support tries to look like they are doing us a favor with 12%,when in reality they take more from our already on the floor %.The Ceo either should be fired,or starting to pay us 30% and up,no matter what they offer to members.HOF is the same by roation every period.
Write a review about ImLive