Payment
Support
Software
Traffic

Summary:

Established in Amsterdam 2022, F2F (Friends to Follow) rapidly thrives as an adult content fan platform, uniting creators and followers worldwide, fostering innovation, trust, and secure connections with unique features.

2.8
Visit F2F (Friends2Follow)
Originating in Amsterdam and established in early 2022, F2F (Friends to Follow) has swiftly evolved into a burgeoning fan engagement platform with a special emphasis on adult content. F2F (short for friends 2 follow) welcomes all Creators and their content, no matter the genre. Its remarkable organic expansion can be attributed to the influx of creators, followers, and enthusiasts spanning the globe. The underlying philosophy of "For Creators, By Creators" shapes F2F's mission to effortlessly unite innovative content makers and devoted followers within a uniquely inventive, user-friendly, and secure online space.
| | |
| --- | --- |
| Payout Percentages | 82% |
| Payment Methods | IBAN (all over Europe), Yoursafe, Paxum, Visa, Mastercard |
| Payment Minimum | 50 Eur |
| Payment Frequency | flexible, 7 day buffer and then either manual payout, daily, weekly, monthly |
| Chargebacks | Read more about their chargebacks here: More information |
| Geoblocking | no, but on roadmap |
| Official Reps | NaomiO |
| WeCamgirls Members | 0 |
| Incorrect or missing information? | Contact Tristan |
F2F (Friends2Follow) Frequently Asked Questions
F2F (Friends2Follow) on our forums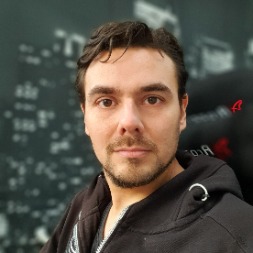 Tristan is a co-founder of this community. Interwebs nerd by day (and by night). Likes to watch sports and has gathered substantial knowledge about the webcam world, by visiting conferences and talking to (and drinking with) people from the industry.
F2F (Friends2Follow) Reviews (by members): Its an ok site but that they cant just ask for a cashback well they can... i had last month over 150Euro cashbacks.. and that is on a slow summer month.. also when you ask what was the reason they cant show it... and sometimes simpley money from your balance dissapears... when you send a ticket you get a copy paste email back where they explain to you how a cashback works or no answer at all.. still waiting for a few... overal the cashbacks are worse then on
FanCentro
.
Average
Payment
Support
Software
Traffic
Write a review about F2F (Friends2Follow)