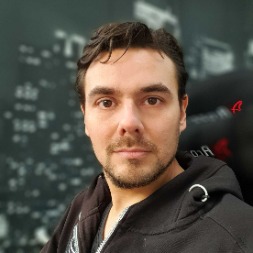 Tristan
published:
Interview with Melrose Michaels, founder of SexworkCEO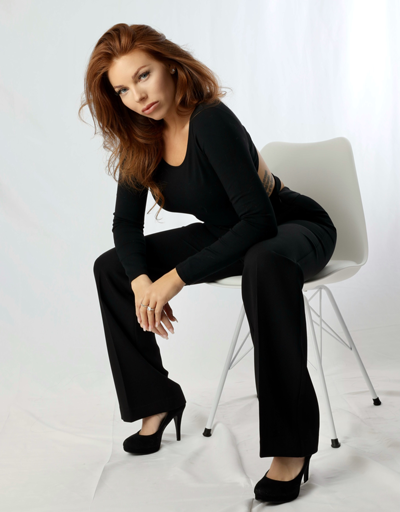 Hi Melrose, thank you for doing an interview with us here on WeCamgirls. You are a veteran of the webcam world and with SexworkCEO you really help the community. How would you explain SexworkCEO to those who don't know it?
SexWorkCEO is a free educational resource for Adult content creators and entrepreneurs. We put out tons of business tricks, tips, and strategies that are usually gatekept from smaller creators. Our belief is that the more financially successful creators are, the more resources we'll have as a community to do things like lobby Congress, impact policy, organize, and more.
How did you get into the adult industry?
I actually started was introduced to it from other people I knew. I had been in some credit card debt and was looking for a weekend gig, & some of my friends were gogo-dancing at the night clubs in down town Chicago & gave me the chance to join them. A few weeks in, I noticed some of the girls quit dancing and I couldn't understand why.. it was nearly $200 cash each day - and I didn't know why they'd walk away from that kind of money. That's when another dancer told me they'd started webcam modeling. As soon as she explained to me what that was - I knew I wanted to do it too. I applied for MyFreeCams later that week, and the rest was history!
How long have you been a part of the industry?
I've been in the adult space for over 11 years now! I first logged on cam October 3rd, 2011.
How would you describe yourself and what is your area of expertise?
As a creator, I'd definitely describe myself kind of in the 'Girl Next Door' or Girl Friend Experience niche. I only create solo content, and occasionally girl-girl, so I've had to really learn how to stay authentic to my boundaries while staying relevant to fans who want a constant stream of new/fresh content.
Does being in adult influence your relationships with friends and family?
I'm sure it does to some degree.. I'd assume it has some impact whether I'm aware of this or not. However, I really do have supportive friends & family around me, and I have nearly every step of the way. I'm super grateful for this because I know it's not the norm. For the most part, the influence on my family has been my increased capacity to help them when they're struggling. I didn't come from much, so having a stable home where friends or family can come & stay if they're going through something - is such a gift.
If you could do it all over again with all the knowledge you have now, what would you do differently?
If I could do it all over again, I'd certainly start collecting fan emails sooner haha. My email list would be massive if I'd started intentionally a decade ago!
What is your ultimate goal for your company?
Right now, my goal for SexWorkCEO specifically is to grow the audience of creators we serve. I want to be the reason they grew their businesses - because of some piece of information they came across from us that unlocked the next level for them.
What can we expect from your company in the near future?
You can definitely expect an increase in YouTube video content. We're focusing HARD on growing our YouTube channel in 2024. So much of our info has been text and Twitter-based thus far (because that's where the majority of adult creators are). But in light of changes at Twitter, we realize the importance of expanding our audience to new platforms. So LOTS more videos to come, and a much bigger focus on that channel.
What are the best and worst things about having a company that is involved in the cam industry?
I would say the best thing about SexWorkCEO being an adult adjacent company is the incredible community we have. It's my opinion that we have the kindest, most accepting, most inclusive corner of the Internet here in adult, and I really love that.
The worst thing is of course the discrimination. We've been shadowbanned, deplatformed, and deleted just because our educational accounts have 'SexWork' in the username. We also don't have advantages that most mainstream companies do, like running ads on Facebook or Twitter to promote ourselves or our resources. We're isolated from all these paths, which is really frustrating. But that's the reality right now.. and the work needs doing - so the show must go on.
What is your opinion of the cam industry in general?
I think the webcam industry specifically offers so much opportunity to new creators, In fact I think if you're just entering adult, this is the absolute best place to start. You can come in, with no followers and no experience, just being yourself on camera, & build a flourishing community. It's quite a unique and beautiful space.
Do you have a funny story or experience to share and maybe some tips for new cammodels?
A funny story.. hmm.. YES actually! Haha and this JUST happened so it's even better. I attended Chicago Exxxotica expo for the first time in 2023, which is significant because I grew up in Chicago. I'd never attended this expo before beause it was so close to home & I didn't want the pressure of seeing people I knew or grew up with. But this time I was brave enough to attend.. and guess who shows up to take a pic with me at my booth? ....My first boyfriend EVER haha.. And the guy I lost my virginity to lol. Someone else at my booth came over and said "He's kind of like an investor in your small start up.." and I lost it haha. It was absolutely hilarious.
As for advice.. I can give you one better. The secret to success entirely.. It's to be consistent. Show up for yourself, every time, no matter what. Log online for set hours, not for a token goal. It's the time put in that matters - not the earnings, in the long run. During those hours you're not making money, you're still building an audience. You're still collecting social followers. You're still building your business. Those hours matter - and you have to put them in.
What's your life motto?
My go-to saying at this point in life is;
"Those who matter don't mind, and those who mind, don't matter"
It's served me really well. I hope it serves some of you reading this just as much.
https://www.youtube.com/c/swceo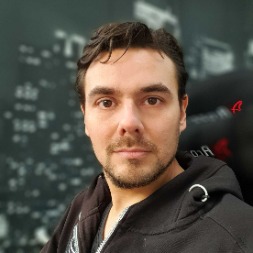 Author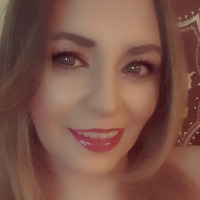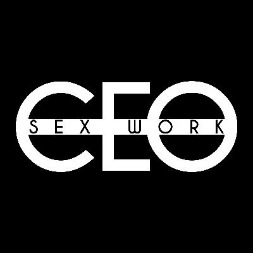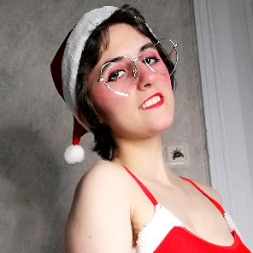 SexWorkCEO is truly a blessing and a wonderful resource for everyone! Thank you so much for all the hard work you put into this!
Related Posts
I'm happy to introduce to you my good friend Leya Tanit, founder of Pineapple Support. Her amazing non-profit organization helps thousands of adult industry people from all over the world with mental health support. Leya, thank you for doing this interview with us. Let's start with a basic question. Where are you from? Originally I am from Newcastle-upon-Tyne in the North East of Engl [...]
Hi Chloe, thank you for doing an interview here with us on WeCamgirls. You've been active on the site for quite some time and I'm glad you want to tell us a bit more about yourself. Let's start with some basics, where are you from, and for which site do you work? I was born and raised in Russia (I live in another country now) and have worked closely with Stripchat.com for the past five ye [...]
Hi Genny, thank you for doing an interview with us! Let's start with some basics, how old are you and where are you from? I'm 35 years old, but still young at heart. I'm from Quebec, Canada. That makes me a French Canadian and English is my second language. Do you tell your friends/family you are a cam model? Yes. I've done my coming out to my family in *break*2019 when I was 100% sure I [...]
Want to write an article or get interviewed?