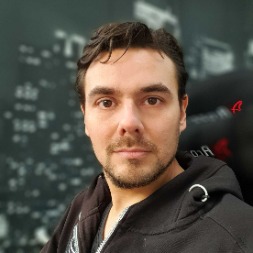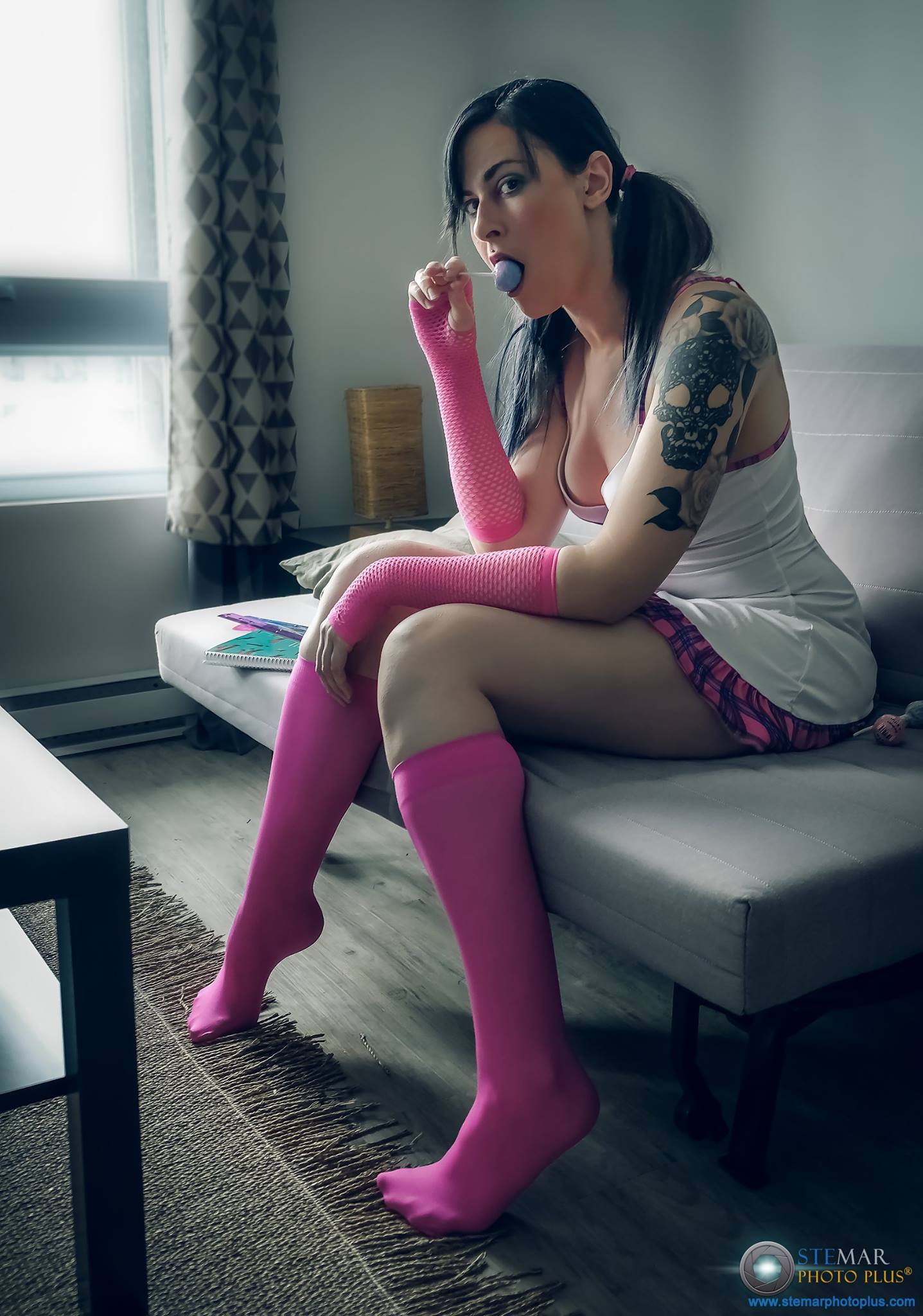 Hi Genny, thank you for doing an interview with us! Let's start with some basics, how old are you and where are you from?
I'm 35 years old, but still young at heart. I'm from Quebec, Canada. That makes me a French Canadian and English is my second language.
Do you tell your friends/family you are a cam model?
Yes. I've done my coming out to my family in 2019 when I was 100% sure I wanted to do that full time for living. It wasn't as bad as I thought. I always been the black sheep of the family, so I guess they were expecting an unusual career.
How did you come in contact with the cambusiness?
I started playing on cam when I was 18 years old. It was on a dating camsite called MontrealAmateur. We could make a bit of money on it. But in 2012, people started to talk about how to make real money by working on Chaturbate. I created my account and I worked a bit there. My career was on and off until 2018. This is when I decided that I really wanted to do that for a living.
Is webcam modeling your main job or do you do other things besides it?
Not anymore! I'm working as Model Management for SugarBounce. I've been around since the beginning; recruiting, cam coaching, tech support and giving my ideas to the devs. Hope you like the platform!
I'm also a paid moderator for influencers on Cam4.
How would you describe yourself as a cam model?
I'm mainly a Mistress, a Dominatrix. I focus on fetishes such as smoking, armpit, feet, leather, etc. I also like to say that I do everything that comes in 3 letters such as JOI, SPH, CBT and CEI.
Where can we see you and how long have you been working there?
I'm a multi streamer. When I'm live, I work on Chaturbate, Stripchat, Cam4, BongaCams, MyFreeCams, Camsoda, ManyVids and of course SugarBounce.
With the stage name Genny Rock, I started in 2018 with Chaturbate. I added the others one by one with months and years.
My SextPanther is also always open for sexting during my stream hours and I recently started to drop content on JustForFans.
Do you also have a personal website?
This is one of my projects for 2023, but until then you can find all my links here: https://allmylinks.com/missgennyrock
Do you have a special room prepared in your house for your shows?
Yes, for me it's important to separate work from my personal life. When I'm sitting at my desk, it's to work. I know it's not always possible for everyone, but for me, I can't go to sleep or wake up at the same place as my job.
How was your first modeling experience?
Modeling has always been something I was doing for fun since day one. Of course, I experience some bad days and I sometimes deal with trolls. But at the end of the week, it balances out and it keeps me going.
Does being a cam model interfere with your personal (sex) life?
I try to keep it as separate as possible. I impose myself some rules to make sure that my relationships are never affected by what I do. I also think that it's important to find the right person who understands the lifestyle that I have. It's not always easy to find!
What's the most appealing thing about your job?
I love being my own boss! I decide on my schedule and I can work from anywhere around the world. I get to meet other cam models and I love helping people from the community. From the beginning, I wasn't doing it for the money, but I can't hide that I made good today and I don't lack of anything anymore.
What do you like least about your job?
Slow months! If you have never lived January and February before, get ready for it! Most of the time, I take a week off in these months. I guess I need it for my mental health.
If you could do it all over again with all the knowledge you have now, would you still be a cam model?
Yes, I would and I would have done it earlier and better. I love my job and I'm successful. I get to help others in their career as well. It makes me feel accomplished.
What's your view on the cam industry in general?
It's a totally different world where you have a lot of things to learn. And the moment you think you know everything, something new is coming out!
Do you have a funny story or experience to share?
I'm really good at breaking stuff during my shows, especially bed legs and chair legs. The sentence ''The show must go on'' actually means something in those situations!
What are your plans for the future besides cam modeling?
I'm thinking about starting my own studio. I think I have what it takes to help newbies in their career and start them the right way.
Any tips for new cam models?
Only do what you enjoy doing. If you do things you are not comfortable with, you'll feel miserable at the end of the day.
What's your motto?
''Tomorrow is another day''. Today was a shitty day and you didn't make your goal? It's alright. Maybe tomorrow you'll make double. At the end, everything balances out. Start each day being positive and forget about the one that wasn't good.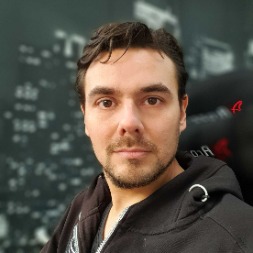 Author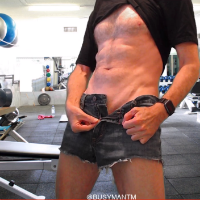 Genny is a great performer, eats trolls for breakfast, and can somehow keep her cool even if the house is on fire!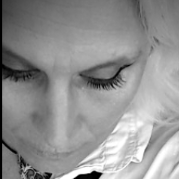 Amazing person great friend n work buddy knows her shit im telling ya even i learnt alot from her 🤩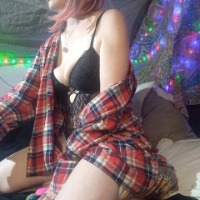 Related Posts
I'm happy to introduce to you my good friend Leya Tanit, founder of Pineapple Support. Her amazing non-profit organization helps thousands of adult industry people from all over the world with mental health support. Leya, thank you for doing this interview with us. Let's start with a basic question. Where are you from? Originally I am from Newcastle-upon-Tyne in the North East of Engl [...]
Hi Chloe, thank you for doing an interview here with us on WeCamgirls. You've been active on the site for quite some time and I'm glad you want to tell us a bit more about yourself. Let's start with some basics, where are you from, and for which site do you work? I was born and raised in Russia (I live in another country now) and have worked closely with Stripchat.com for the past five ye [...]
Hi Catalina, thank you for doing an interview with us here on WeCamgirls. We see eachother often during the shows and conferences. Great that you want to share a bit more about yourself! Let's start with some basics. Where are you from and for which cam site do you work? I am from Bucharest, Romania but I was born in a small city near the Black Sea. The cam company I work for is Streamate. [...]
Want to write an article or get interviewed?