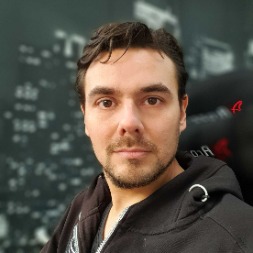 Tristan
published:
Interview with Leya Tanit, founder of Pineapple Support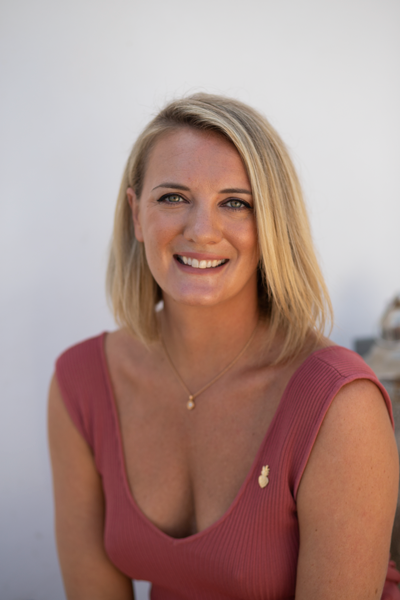 I'm happy to introduce to you my good friend Leya Tanit, founder of Pineapple Support. Her amazing non-profit organization helps thousands of adult industry people from all over the world with mental health support. Leya, thank you for doing this interview with us. Let's start with a basic question. Where are you from?
Originally I am from Newcastle-upon-Tyne in the North East of England, but for the last 8 years I have been enjoying life on the island of Ibiza
In 2018 you've started Pineapple support. Can you tell us a bit more about it?
Pineapple Support is a non-profit organization that provides persons working in the online adult industry with free and subsidized mental health care. This ranges from webinars, workshops, in person retreat, support groups and on-on-one therapy to peer to peer support and on site mental health support at large industry events.
How did you get into the adult industry? / How long have you been a part of the industry?
Now this is a question that really shows my age… I have been a part of the adult community for 22 years, wowzers!!
At 18 I entered the industry as a pole dancer and went on to become a fetish model and professional Dominatrix. I did try camming a couple times and I have HUGE respect for all those who are in this area of our industry, boy is it a tough job.
How would you describe yourself and what is your area of expertise?
My brother once bought me a badge that says "I make shit happen" and I think this sums me up quite well. Be it through supporting someone (or a community), connecting people or just generally finding a way to make something work that seemed almost impossible, working hard and solving problems that can benefit the lives of others makes me truly happy.
On a more personal level I would describe myself as caring, loyal, funny (depending on your humour), ridiculous, spontaneous and just as confused about his crazy world as the rest of us.
Does being in adult influences your relationships with friends and family?
Being in adult doesn't have a huge affect on my relationships now, it has an impact on who I choose to spend my time with, closed minded folks can kindly remove themselves from my presence. When I was performing it definitely had an impact on my romantic relationships and not a positive one, generally attracting men who were intrigued by an erotic creature and wanted to lure it into a cage.
What is your ultimate goal for your company?
Pineapple Support has just celebrated its 5 year anniversary and honestly, when we launched, I could not have imagined we would be close to where we are now.
The organization has now given support to over 10,000 individuals, we have close to 400 mental health practitioners working across 5 continents and have between 350-450 people using our resources at any one time.
The ultimate goal is to keep growing and to keep doing what we are doing.
What can we expect from your company in the near future?
To work harder on breaking down the stigma surrounding mental health and the adult industry. To listen to what our community needs and to do all we can to provide the resources required.
We will be attending XBIZ Miami, Bucharest Summit, TES Prague and XBIZ Amsterdam as well as attending and hosting events throughout the year.
What are the best and worst things about having a company that is involved in the cam industry?
The best thing about this industry is the people, after 22 years, I would not and could not work with any other community.
What is your opinion of the cam industry in general?
Folks working in the cam industry are exceptionally hard working, they are not only performers, they are therapists, business owners and show strength and resilience on a daily basis. Thanks to sites like WeCamGirls, cam content creators have one of the strongest communities and I am proud to have been able to work with and support so many of you.
Do you have a funny story or experience to share and maybe some tips for new cammodels?
If you are struggling with your mental health, please reach out to Pineapple Support.
If you are struggling with your business, please reach out to your peers through WeCamGirls or to the model rep for the platform you are camming on.
There are so many awesome folks out there wanting to help and support you, please do not ever feel that you are alone.
What's your life motto?
Be unapologetically you.
Be so fiercely you that you inspire others to be themselves too.
"Our job is not to deny the story, but to defy the ending—to rise strong, recognize our story, and rumble with the truth until we get to a place where we think, Yes. This is what happened. And I will choose how the story ends." - Brene Brown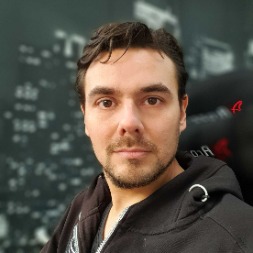 Author
Related Posts
Hi Chloe, thank you for doing an interview here with us on WeCamgirls. You've been active on the site for quite some time and I'm glad you want to tell us a bit more about yourself. Let's start with some basics, where are you from, and for which site do you work? I was born and raised in Russia (I live in another country now) and have worked closely with Stripchat.com for the past five ye [...]
Hi Genny, thank you for doing an interview with us! Let's start with some basics, how old are you and where are you from? I'm 35 years old, but still young at heart. I'm from Quebec, Canada. That makes me a French Canadian and English is my second language. Do you tell your friends/family you are a cam model? Yes. I've done my coming out to my family in *break*2019 when I was 100% sure I [...]
Hi Catalina, thank you for doing an interview with us here on WeCamgirls. We see eachother often during the shows and conferences. Great that you want to share a bit more about yourself! Let's start with some basics. Where are you from and for which cam site do you work? I am from Bucharest, Romania but I was born in a small city near the Black Sea. The cam company I work for is Streamate. [...]
Want to write an article or get interviewed?