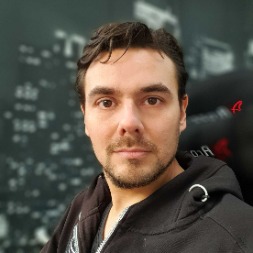 Author
Comments
Hmmmm. Is this open to anyone? They just refused services to me because I have not been a camgirl for 6 straight months.. Nevermind that I worked in the adult industry for years but yes gaps in work and a long time ago.. So I would like to participate, but i dont want to sign up only to be turned down.
Damn dude I was about to sign up too but I just started camming again also after a hiatus for my ex. I live with my best friend and she needs this also, but I'm not even gonna try if they turned you down on the cool
Yep you gotta be working for 6 months..fkn harsh.
Sign up to leave a comment!
Related Posts
If you follow us on social media, you have undoubtedly seen at least once a beautiful, elegant car, inscribed Studio20. That is the Studio20 limousine (Studio20 Limo), one of the many benefits that Studio20 offers to its models.*break* What does Studio20 Limousine mean? Studio20 limo represents an elegant and high-end car at the #girlsfromstudio20's request to take them and bring them fr [...]
The New Camming Perspective (NCP) tries to look at things that are usually out of sight. An important issue I would like to bring up at this moment is the right of the image of the cam girl and the pornstar. The fact they are not well regarded/ well esteemed by the public even though this is not usually noticed. The dehumanization, when it happens, is clear: if a journalist gets a shot of a [...]
Because of COVID-19, we know that many models are struggling to keep up with their usual streaming process. Nearly everyone will be impacted in some way, so we want to offer a few suggestions that may help you stay flexible and work through some of the challenges you may be facing. Take Care Of Your Physical and Mental Health Before anything else, we want you to stay safe! Keep up-to-date on y [...]
Want to write an article or get interviewed?