Looking for new ways to keep your customers engaged... and paying? Or maybe you were recently out and thought "If I put on a show here I bet I'd make some good money". Razzn Video may be just what you're looking for.
Razzn Video is a cross-platform mobile video chat application (iPhone, iPad, and Android) that integrates the tipping features on webcam sites, with the freedom to reach your customers anywhere and any time on their smartphones. Razzn Video is NOT a webcam site, it's designed more as a social media app where your video calls and broadcasts can only be viewed by your contacts/followers. We hope that the added features described below, and the ability to engage more often with your customers, will make Razzn Video an essential partner for you in parallel with your webcam site schedule.
Here are the primary components of the application: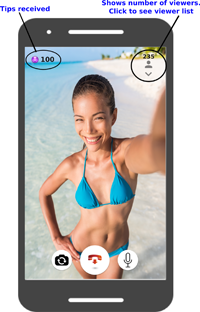 1.
Video Broadcasting
- broadcast to all of your contacts with a single click. When you start broadcasting all of your contacts/followers will be notified with a unique ring on their smartphone, letting them know that you are currently broadcasting. Broadcast viewers can communicate with you via text, and send tips during the broadcast. Broadcasters have complete control: they can see a list of viewers, a history of text messages that have been sent during the broadcast, and can remove viewers individually from a broadcast at any time.
2.
One on One Video Chat
- Initiate a video call with one of your contacts, see each other using front facing cameras or switch cameras to show more of your environment.
3.
In-app Currency and Tipping
- Razzn Video utilizes an in-app currency called coins to allow users to tip. Using their coins customers can purchase tips (called Sapphires within the app) for you at any time, not just during calls or broadcasts. Razzn Video will always payout at least 60% of what is spent by your clients, and payouts are transferred via PayPal only (we are investigating adding Paxum and other payout options in the near future). For more information on conversion payouts see the links at the end of the article.
4.
Text Messaging (includes In-Call texts)
- Full function instant messaging, share text and images and get indication when messages have been delivered and read. Messaging is fully supported during video calls, and is the only method for broadcast viewers to communicate with the broadcaster.
Integrated into these components are a number of special features that we believe will improve your experience. Here are some of the more important ones: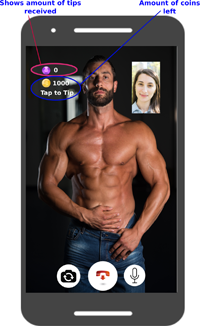 1.
Block Incoming Video Calls
- As a service provider you may prefer to initiate all video calls, rather than have your clients call you. Razzn Video allows you to switch between the ability to receive and not receive incoming video calls at any time. Simply flip a switch on your Profile page.
2.
Stop text notifications from an individual
- One of the ways Razzn Video allows you to engage with your customers is through texting with them without sharing your personal phone number. But it only takes 1 person to spoil it for everyone. In other apps you may have to block the person, losing contact all together. Razzn Video offers an alternative, allowing you to stop incoming text notifications from a single user. You'll still be connected, and receive their messages when you open the app, but without the audible tones every time you receive a message from them.
3.
Broadcast Viewers List
- Click the viewer counter on the top right of a broadcast (as a broadcaster) and see a list of all the users viewing your broadcast. The list will also show the amount each user has tipped during the broadcast. NOTE: Only the broadcaster can see the viewer list.
4.
Drop Individuals from Video Broadcasts
- While viewing the viewer list described above, a broadcaster can drop an individual viewer from the broadcast by clicking the hangup icon. The viewer will be dropped and will not be able to return for the remainder of the broadcast.
5.
Broadcast Message History
- A broadcaster can view all the text messages sent during the broadcast by clicking a button at the bottom of the screen. The same button allows broadcast viewers to type and send a text message to the broadcaster. NOTE: Only the broadcaster can see the messages received, keep this in mind when communicating with viewers.
Now the boring stuff... although the app is labeled 17+ on both the Apple App Store and Google Play Store there are some rules required to keep it from being removed. There can be no nudity/pornographic material on publicly accessible areas of the app. This means your avatar, and background images (when available), need to be PG-13. Video chats/broadcasts are not monitored, but app users are able to report other users for what they consider inappropriate material/behavior. These reports may result in written warning statements, and in extreme cases account removal. Video transmissions are not saved/stored at this time, this may change in the future (if you request an archiving feature so that you can resell broadcasts for example) and may require rules changes if/when this happens.
Hopefully I've peaked your interest enough to give the app a try. If you love it let your friends (and of course customers) know, and please leave a rave review on the app store. If you don't like it so much contact the author on WCG, hopefully we can find a quick resolution to your issue.
YouTube video showing some of the features described:
For more information on the app and how the app works:
Details on converting tips:
And feel free to reach out to the author on WCG.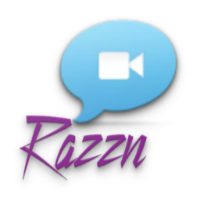 Author
Razzn Video
Comments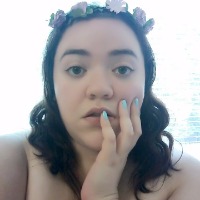 LoralieHaze
Amateur
October 24, 2017 - 15:43
Sounds interesting. It would be great if FirstChoicePay was an option since PayPal isn't sex-worker friendly.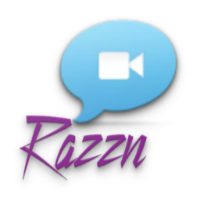 razznvideo
Novice
October 24, 2017 - 15:54
Thanks for the information, we'll take a look at FirstChoicePay as an option going forward. Will let you know when we expand the payment options.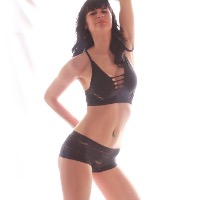 MissRaeRave
Amateur
November 10, 2017 - 0:59
I will look into this looks neat actually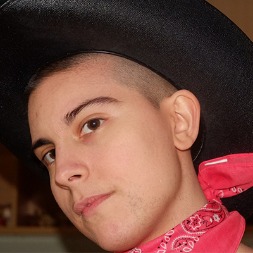 codymaverick
Crown Prince
December 5, 2017 - 12:24
If allows Firstchoicepay great and also I hope is allowed for Europe too. Not just US.
Sign up to leave a comment!
Want to write an article or get interviewed?