New Camming Perspective was nominated to the finals of the Live Cam Awards
By Priscila Magossi NEW CAMMING PERSPECTIVE
"As long as I fight, I am moved by hope; and if I fight with hope, then I can wait." ― Paulo Freire, Pedagogy of the Oppressed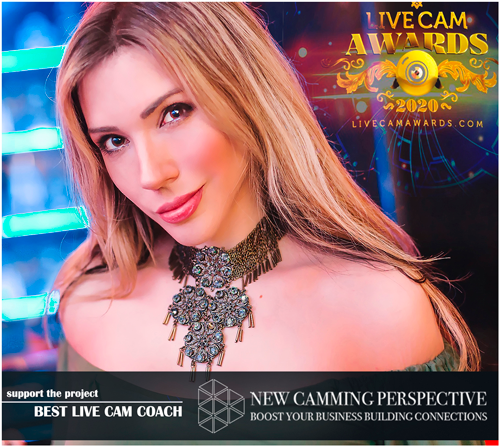 I am glad to announce that the New Camming Perspective (NCP) is listed as one of the finalists of the Live Cam Awards - 6th Edition, in the Category "Best Live Cam Coach". Among the final nominations, you will find my name to vote for (Priscila Magossi- NCP). Nevertheless, the vote is not for me, in personal terms, but (1) for the project itself, and (2) for the models, who have been so brave, exposing the oppressive situations they have been facing, which is nothing else than fighting for their own (human) rights in the scene.
I would like to take the opportunity to thank everybody who has always supported the development of this project since 2016. A special thanks to all the Brazilian models that I have been in touch during the last few months. It is an honor for me to be worthy of the trust of all of you! A needle in the haystack
Sometimes, the most obvious things can go unnoticed. It is one of the roles of social sciences to make them seen. The ability to question and criticize and even propose solutions is regarded as critical thought. Success is more than what meets the eye, as put forward by David Harvey. In his latest book (Marx, Capital and the Madness of Economic Reason 2017), the author explains that we live in a world controlled by money, and not by people. Thus, if everything is so expensive, it is not possible to think that the opportunities are the same for everyone. This is one way to think about everything that happens in the world.
So, in practice, it means that talent is as fundamental as the money to invest in the product. In order to be in the spotlight, credibility is paramount. However, how can one earn such reputation, other than having good relationships with those in power? After all, how can an idea reach out if it is not published by any relevant magazine? How can one reach its audience and show their talent without investing in being seen?
In order to reach these goals, just having a good product is not enough. It takes a lot of investment in marketing campaigns, photoshoots, trips (tickets and hotels) to promote the product, as well as being properly presentable and willing to interact with everyone in the business. Taking into account this hard work and money spent, it should be concluded that an independent project is much more unlikely to get its place in the sun.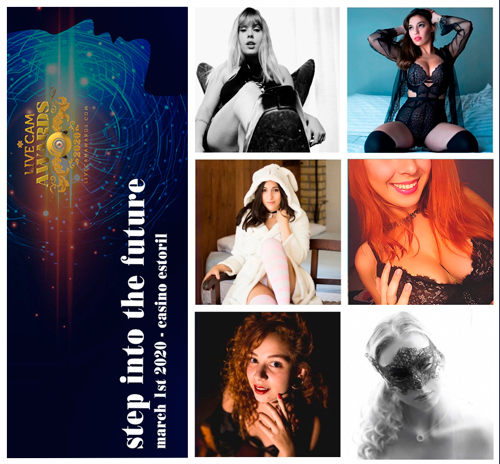 All points considered, Harvey exposes the need for having good relationships with those who are powerful, who often are just a handful of people. He acknowledges that those who possess money tend to prefer to take sides with the authoritarian in order to continue in power for longer, which in turn, makes it much harder to change things. This means we all have to be diplomatic, in some sort of way, if we desire to go further. Fortunately, it is still possible to advance by standing for one's moral values and getting together with people in positions of power who have humanistic and libertarian proposals.
Throughout the last month, there was a big campaign among social scientists, psychologists, cam models and some Industry EXECs who got together to promote the New Camming Perspective. It was due to a great number of votes that this independent project was nominated and is in the finals. Even though this partial achievement means something already, it is still not over. It is your time to make a difference and to choose to vote for those who stand up for democracy, human rights, and improvements in work conditions instead of remaining passive to the abuses and unfair practices of the market. The present is the result of the past, but the future is still unsure - it will be the consequence of the choices we make right now. Step into the Future Building Connections:
BIBLIOGRAPHY
HARVEY, D. Marx, Capital and the Madness of Economic Reason. (2017) FREIRE, P. Pedagogy of the Oppressed. New York: Herder & Herder. (1970)
ABOUT THE AUTHOR
Priscila Magossi is a journalist (Mackenzie-SP/Brazil, 2002-2005), with a Master's Degree (2006-2008) and a Ph.D. (2010-2014) in Communication and Semiotics (PUC-SP/Brazil). Since she has started her journey in the communication field, she has been studying the impacts of the mass media and the cyberculture in the post-modern society, focusing primarily on the social bonds' dynamics.
Regarding her main activities in the camming industry, Magossi is the author of the "New Camming Perspective" (): a formal study about camming that also looks into the porn industry, the mainstream media, and social behavior in order to draw conclusions. Thus, the goal of this project is to maximize profit, retain return customers, offer better working conditions and female empowerment.
This new approach for understanding camming is centered on the main concepts of (1) Building Connections between models and members through the (2) Social Aspect of Camming, which is only possible to be developed when in touch with access to the (3) Social Traffic.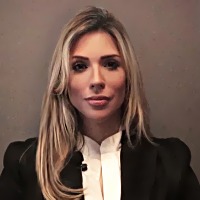 Author
Priscila Magossi
Comments
No comments yet
Sign up to leave a comment!
Want to write an article or get interviewed?