Being creative: A healthy mind in a healthy body
Online entertainer.

Online artist.

That's the job description. The need to entertain, to be entertaining and be creative.

We believe that people have an unlimited amount of fantasies that are all put somewhere and they just need to tap into them from time to time.

But in the cam business a model needs to be creative all the time and it's easy to just say 'Come up with something new' when you don't do it every day. So we asked the models what do they do and how do they tap into that chest of fantasies?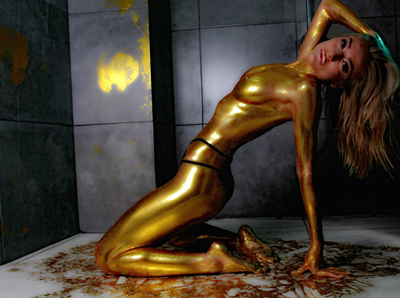 Eva Devine, the gorgeous long legged goddess gave us some tips:

'I am a very sporty person, I work out a lot and working out makes me relax. If I'm relaxed, I can come up with ideas and more than that, I have the will to do them. I love coming up with new stuff all the time and surprising my members but I do agree it gets a little tiring always trying to be creative. But there's a Latin saying that goes something like 'A healthy mind in a healthy body' so I try to use it as much as can'

Ethan Joy, nominee at Cam Boy of the Year at AW Awards is in tune with what Eva Devine is saying.

'I've been a fitness trainer before being a cam boy and I still try to hit the gym as much as I can. It helps that Studio20 Men has a gym in the studio. Whenever I feel like I need some refill, I go to the gym that we have and stream from there. It's a great way to combine my two loves: gym and spending time with my members.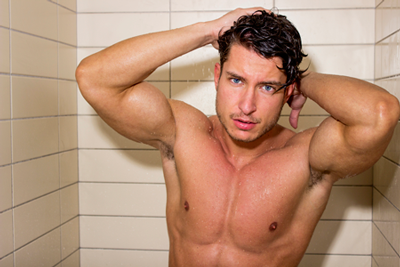 So I get there and all sort of fantasies pop in my head. Sports helps you think clearer because your brain receives oxygen and you get your dose of serotonin and endorphins. '
For those who don't go to the gym, there's always music.

'I love music. I can't live without it. I think every cam girl has her playlist. I have 20. LOL
They didn't nominate me Best Entertainer for nothing LOL.

Whenever I feel the Inspiration goddess leaving me, I turn up my music, I get the sexiest songs and I just play them and imagine myself in a music video for those songs. It works like a charm.

And it doesn't exactly need to be a sexy song, it can be whatever makes you feel creative. I get horny when I listen to rock songs as much as I do listening to the Weeknd. It's about the vibe or what you need in that specific moment.'



A big fan of music is also Aubrey Novaa.

'I grew up singing and dancing, so for me it's like second nature. I have recorded some songs and I love the way singing makes me feel, it's just something so sexy to play with lyrics and musical notes.

When I need some inspiration I just think about a beat and I try to sing the lyrics so that it sounds sexy and hot and there I have it. '

Aria Hayes thinks that reading is the key to be more creative.

'I've worked in marketing before being a cam girl and you need to be creative for both jobs. By reading a lot and expanding your vocabulary you can get more creative. When you read your mind travels and wonders. And who knows what you can find whilst traveling with your mind? I always think of me as the main character from the books I read and it helps me. One time I can be in the Prohibition period, at a sexy party, then I can be Scarlett O'Hara (I've always had something for Rhett Butler :p) and so on. '
Likes
AnjaMorganX
,
AnnieSimon
,
BBWShadeXXX
,
branigade
,
candycaine
,
demonloverr
,
Ebony_Lover
,
FOXXXY
,
HotPinkAngel
,
Jen_again5
,
JoanneUnblur
,
Kristalll
,
lakshmi
,
LunaAquelarr
,
MackSavage
,
Miss_Leh
,
Nymphotina
,
starlight
,
SummerLovin
,
SweetRoxxy
,
TheNymph
,
tribute1
,
ukrose
,
Zoe_Azuli
Want to write an article or get interviewed?