With over 35 million users every day, LiveJasmin really is the biggest cam site out there. Come join us and become the next millionaire model!
Payment Methods
• Check (mailed/emailed)
• Bank wire transfer
• Paxum
• Webmoney
• Credit Card
• Epayservice
• Directa24
Payout Percentages
30% to 80%
Payment Minimum
$100
Payment Frequency
Models on LiveJasmin can get paid as frequently as bi-weekly. If they reach the payment limit between the 1st-15th of a given month, they receive their income on the next month's 10th, but if they reach it between the 16th-31th of a particular month, they
Concept
Premium
Geoblocking
Performers have the option to ban guests from certain countries and member from their own region. Some countries cannot be banned however, due to their business significance.
Female Models
Male Models
TS Models
Couple Models
Number of Camgirls
not public
Languages
LiveJasmin can be accessed in numerous languages you can find at the bottom, but models are required to speak English on a conversational level in order to be able to chat with members.
Allowed to work on other sites
Official Reps
LiveJasmin, Brown_AWE, BalazsSz
Alexa Ranking
71
WeCamgirls Members
355
Incorrect or missing information?
Contact Tristan
---
LiveJasmin Earnings
As a cam model on LiveJasmin, your percentages can vary from 30% to 80% depending on where you stand in the payment ladder. There are 9 levels:
level 9 +30000 USD 80%
level 8 15000 to 30000 USD 70%
level 7 8000 to 15000 USD 65%
level 6 4000 to 8000 USD 60%
level 5 2000 to 8000 USD 50%
level 4 1000 to 2000 USD 45%
level 3 500 to 1000 USD 35%
level 2 250 to 500 USD 35%
level 1 -250 USD 30%
At the beginning of every period, your level resets to Level 1.
Please note that Privates initiated from Member Chat have 5% lower commission than Privates started from Free Chat.
---
About LiveJasmin
LiveJasmin is one of the most popular cam sites operating all around the globe. The site was founded in 2001 and over the years, it has managed to quickly gain prominence. LiveJasmin is now one of the leading cam sites in the world.
The models are predominantly female, but there is also a fairly large number of male models and trans artists. Glamour models (as the opposite of the girl next door) and a Premium site concept have been the main focus.
The website was founded in 2001 as jasmin.hu, with a focus on the domestic Hungarian audience. In 2003, the website experienced significant growth and eventually went global with Jasmin Media Group as the holding company. In 2014 Live Jasmin started advertising and produced a number of TV commercials. In 2016, Live Jasmin created the first studio and model-oriented program, known as Jasmin Certified, to have exclusive content.
---
LiveJasmin features
Since the main site concept of the site is Premium, you have an Open chat area. Here the member and the model meet for the first time. Any form of sexually explicit content in free chat is disallowed. A member can request a private chat and when the model accepts the private session starts. During the Private chat, LiveJasmin uses, per second, billing.
Besides the chat, LiveJasmin users have access to various functionalities of the site. You have for example the SmartBuy option and Cam2Cam.
The Smart Buy feature allows members to enjoy private shows without interruption. By taking out a subscription, the members account balance is automatically topped up when it is lower than 7 credits. By default a member gets a package of 27.99, but they also have the option to change the SmartBuy purchase amount.
Cam2Cam is a feature that allows you as a member to share camera feeds with the model in the Private Chat. The feature can be enabled by clicking the camera icon to the left of Models' live camera feeds. Cam2Cam is only available on HTTPS and SSL websites.
There is also the Two Way Audio feature that allows you as a member to talk via audio to performing models in Private Chat. It is important to note that not all models have this feature available and may incur additional charges per minute.
LiveJasmin on our forums:
LiveJasmin Reviews (by members):
LiveJasmin Reviews by customers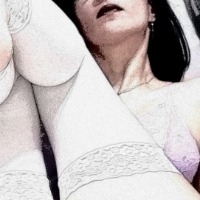 InkedLena
wrote a review about
LiveJasmin
(2 Likes)
November 1, 2022 - 1:43
Average
Traffic
Payment
Support
Software
I have worked for this place twice, with about an year difference between my two trials. Both were awful, but the first one really made me feel like shit. So why did I go back? I'm not a masochist, so it was to test if having a "proper" room, "proper" lighting, blah blah, would make a difference. Spoil alert: it didn't.
Traffic: You only get paying traffic during your "grace period" (first few hous of streaming). Why? Because you're forced to work for a very low rate. It used to be 1.99 when I started, but the second time it had changed to 0.98 dollars a minute. And you don't have a say in it. As a new model, you are bound to be exploited. But it doesn't get any better once you can change your rate, because users won't be willing to pay you any more. They'll just move on to the newest (exploited) girl – even if you are a "selected" model, because your room and lighting look nice etc. In this case, you'll just keep getting loads of gray users (guests), and that's it.
BTW, users there are the rudest I have ever met. The site makes them feel entitled, and they behave just like that.
Payment: Every two weeks, which can be a long time, specially if you don't make the minimum 100 bucks – you'll probably make it during your "grace period", not a lot more, but enough. After that, forget about it.
Support: The only part where I feel like being "not too mean" to the site... They have online support, real time, and even though some of them seem unprepared sometimes, they are much more likely to solve your problem than not. I had no really bad experiences.
Software: It's heavy as hell, unless you have a top notch computer. And if you need to use their web application, you cannot connect your toy, for example. And they'll rate your vídeo as bad, and you can lose some 5% of the already low 30% they pay.

Summing up, leave this place to the studios and the models they are exploiting (and don't be one of them). Otherwise, they'll fuck your self-steem up.
---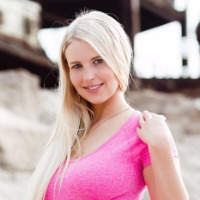 brittanyboo
December 3, 2022 - 0:03
Same for me happened. Paying members gone. And they reduced video rating, and ofcourse too much demands proper lighting, proper outfit, proper lighting, proper room. Spend long time online, do not split cam, waste your time. Spend your money on outfits and. proper lighting, proper appartament or they ban you. 25%, and alot stress and nerves it's not worth working for livejasmin. don't damage your nerve better with livejasmin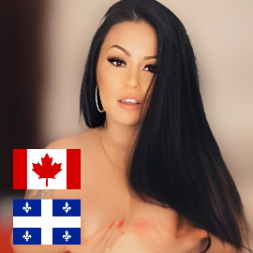 Avavictoria
wrote a review about
LiveJasmin
July 24, 2022 - 20:15
Average
Traffic
Payment
Support
Software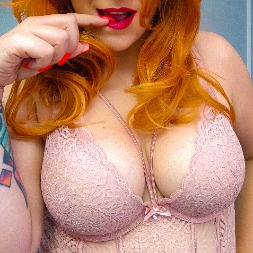 Kapree
wrote a review about
LiveJasmin
June 11, 2022 - 20:30
Average
Traffic
Payment
Support
Software
I used to work on Jasmin but with a studio. I have to say that regarding the traffic, I can´t complain since I had always my regulars and I made good money there. The shitty part from my point of view is that you can´t ban the motherfuckers we use to have for more than 24h, so the next day you have them back in your room.
I have to say that I worked with 2 different studios on Jasmin and my regulars always found me even if I changed twice the account and kept spending on me. So, knowing this, I´m back on Jasmin as independent now to recover my regulars without sharing my money


Let´s see how it works for me this time. I will write an update in the following weeks!
---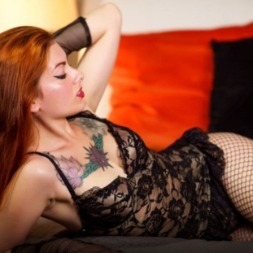 NightwishNymph
August 30, 2022 - 15:01
How was the experience as an independent model on Jasmin?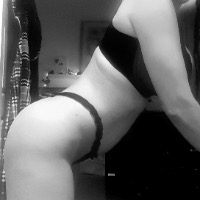 pociliciousc
September 27, 2022 - 15:36
I'd like to know this too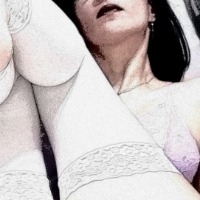 InkedLena
November 1, 2022 - 1:49
Me three.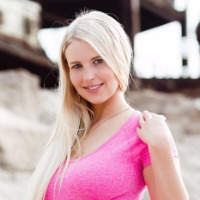 brittanyboo
wrote a review about
LiveJasmin
(2 Likes)
May 29, 2022 - 14:41
Average
Traffic
Payment
Support
Software
No traffic left here. Only members without money. Not alot privates in 6 hours only 10 dollars. this site become waste off time. Before site was good with alot traffic and alot privates, and now it is waste off time. I earn alot more on other sites .
And they too picky with pictures, and video rating wnf everything. They want you to have luxure room, with perfect lighting, it doesn't pay off, because low pay in jasmin. I hate have too much umbrella light in my room, my eyes get hurt, and if they not like lighting, or your room they can decrease your earning by 5%. Jasmin share is low only 30%, they changed system, hard to increase payment %.
Before it was good site, it was easy to increase your payment %, and now not alot privates, not alot paying members, only freeloaders wasting your time: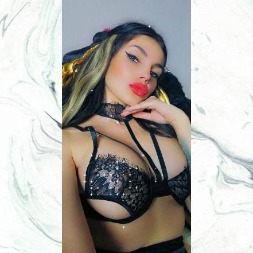 goddesskaterina
wrote a review about
LiveJasmin
(2 Likes)
May 28, 2022 - 14:00
Average
Traffic
Payment
Support
Software
They were always the d!cks of the industry. Sorry to say so, but there are too few good things to say. The favoritism for studios over independent models was always their thing. When I worked from studio I was doing great there and I loved it, but when I worked from home it was a neverending circle of fines, accounts closure, bad video ratings (I stayed most than one year with the bad video rating so I started every single period with 25%). I stayed on it because the truth is, their software interface is almost the easiest on the market and the most beautiful in my opinion. But that's not a reason for "stealing" 70% or 75% (in my case) from their models. This is simply unfair. They were constantly trying to steal everything by making the paying period shirter, from 15 days to 14 days, the level dependent range became a pain in the ass. Now you have to work your ass off for $250 if you want to level up and to gain 35% of your earnings. In the pandemic they had an obsession to close the models accounts, to suspend them, to give them fines for stupid reason. They recently changed the company and I thought the new one would actually make really good changes in benefit of us, but no. The only good thing now is that we can use lush in free chat for tips for real (not faking) but that's just another attempt LJ stole from other free camsites like chaturbate, myfreecams and stripchat. Also they are now having their own fanclub with stories, messenger and other features they stole from onlyfans because they want to be on top but the truth is.. They downgraded over the years so badly so only studio models can keep up with them still. They were always encouraging slavery work so if you wanted traffic you had to stay 8 hours online minimum, 5 days per week. They count the most on hours online which is stupid because this is not a front desk job, this is mentally consuming job and you should stay online as much as you feel to stay online, not pushing yourself and pushing your limits because it won't be fun anymore, it would be only torture. The chargebacks are not permanently covered so even if you've been paid but one customer will start a fight with you and decide to refund every income you've made with him even for a year he will get his money back and you will have your account closed. By the way, on this site, members are always right, members are always supported, models are penalized for everything. The payment takes one month since the last paying period has ended. Another pain in the ass. It was not enough they keep 70-75% of your income, you work at least 8 hours per day, they pay you after one month unless you apply for fast payout where you will pay a comission for it. Support team is another pain in the ass. They are just robots and they don't help you with anything at all unless you work at a studio. Their requirements with photos/videos/background/lighting and tech equipment is absurd as well. Okay, you wanna be professional, I get it, but let the model be who she is, do not make her be another copy on your same list of models. You can't be yourself in this site because they won't like your photos, they won't like your background, they won't like your lighting and they will penalize you, even if you offer professional tools.. But that's because you are independent and you don't work with a studio. I used to love this site when I worked at the studio, but now I clearly do not recommend it at all.
---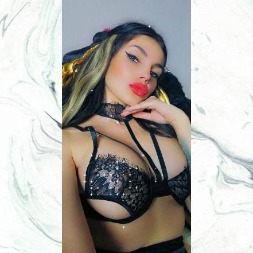 goddesskaterina
June 5, 2022 - 0:39
Update: it seems like it was my last attempt on this bullsh!t site. They suspended because they do not like splitcamming! 😂 Definitely my last day on this for ever.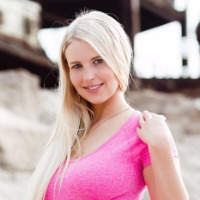 brittanyboo
December 2, 2022 - 0:15
It become shitsite..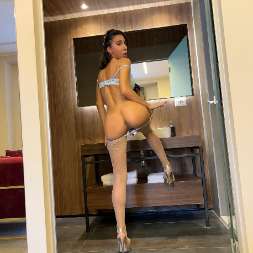 Veronica_Costa
wrote a review about
LiveJasmin
(2 Likes)
March 30, 2022 - 3:33
Average
Traffic
Payment
Support
Software
I'm a model who used to make $ 200 a day in a short time I achieved what I did not expect. Now talking about JasminLive I have never earned more than 120$ in 2 weeks. Every 2 weeks is a payout (horrible) and I worked, 6-8 hours a day. I call them thieves, for me they will always be only that.
To take 70% of a naked person's earnings on camera. The problem I have with them is that they take a lot of money of those 30% for models, so not only 70% but from 30% of model too. I have a lot of screenshots on their side where nothing naked was seen in the free chat and a lot of money was taken from me. A LOT OF MONEY from my poor 30%.

I am a person who follows the rules, but if you fix your panties without seeing anything for a second, they will take your money. If you have lush toy and lush is sticking out of your panties but you can't see your vagina in the picture, they will take a lot of money and show you a screenshot that doesn't show your genitals but legs are seen and lush without genitals are seen. They took a lot of money from me, while for example x models is the same premium site and it would never occur to them to rob 70% and take from another 30%. That site will never do that (take your money). I wanted to contact a lawyer and I am finishing law myself. I heard from clients that the girls pulled their hair off for them and how much money they took from them. My clients were talking to me about it in live show. I deleted my profile and they will never be my option again. Anyone who like them becomes questionable to me. It was abuse nothing more and nothing less.
---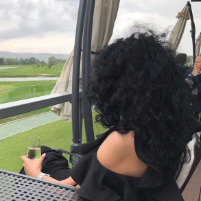 SugarBrunett
March 30, 2022 - 16:49
They just need a small reason to apply they penaltyes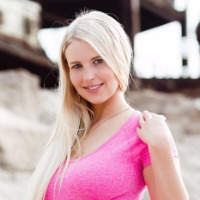 brittanyboo
December 2, 2022 - 0:17
same for me too. No traffic left. And they take off my good video rating and selected . Shit site waste of time.. Not comfortable for home models.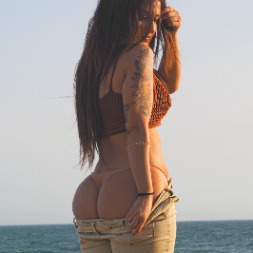 Iamanitta
wrote a review about
LiveJasmin
(1 Likes)
March 29, 2022 - 16:52
Average
Traffic
Payment
Support
Software
After i setup all my room thinking to join this website i joinned and traffic exists but is very bad quality traffic, free loaders, rude guys who dont even boter saying hello or something that can watch you for hours with that behaviour, total silence and no actions, i stremead for hours and dint had a single private, since they do such a good advertising about how good is their website and bla bla ive spoked with support and they just said "is good you have lots of people in your room" and i was just thinking, okay im on a premium site i supose, yes is good have a lot of viewers if some of them are potential buyers if all of them are freeloaders doesnt matter if i have 1000 viewers, and this is the kind of thing that happens on a freemium site i guess... For some reason i joinned a premium site. So, i gave a last chance and created a different profile (i was first on girl category then changed to amateur category on the second profile) and lol, i realised i had the new model tag i had a little more polite viewers but no privates at all still, so... Im very disappointed with the lack of support and quality of viewers, i like premium because usualy in my experience even viewers have more quality and are more polite but here i found the most rude viewers i ever had.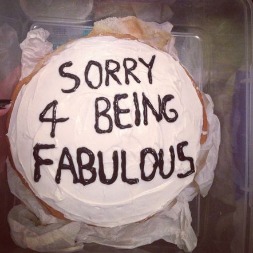 SugarBuns
wrote a review about
LiveJasmin
(2 Likes)
March 17, 2022 - 19:35
Average
Traffic
Payment
Support
Software
Hello,
I feel I must a leave review of LJ, because after 10 years of camming, only this site makes "my blood boil" grrrrr
It's not fun and it's tough to make decent wage as a webcam model on LJ, their rules are ridiculous & too strict. You constantly worry if you have done something wrong as they dish out bans & penalty's for the slightest thing.
In my experience, traffic levels are not great either, but you will regularly have a couple of admins in your room, watching you like hawk for any mistakes they can penalise you for.
They are slow to pay, and not generous either, only paying 25-30%. They are quick to reduce their pay-outs for any infringement of their rules and if you are splitting your cam over multiple sites, then don't expect to make your full percentage either. Any reduction in your video or sound quality will likely result in a further 5% reduction per incident. Be careful, as you could easily find yourself working for nothing!!

--- deleted
March 18, 2022 - 10:35
I wanted to try with them , but they were way too fussy with pictures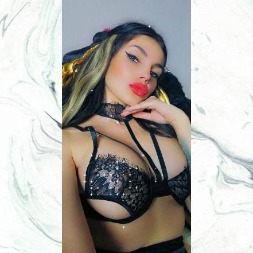 goddesskaterina
June 13, 2022 - 10:01
100% agree, SugarBuns. I had my account suspended because they caught me splitcamming (even if I haven't the exclusivity), they sent me a pic with me very crystal clear and told me I need a new webcam 🤣 I figured they did this on purpose because I am on other websites as well. LJ is a pain in the ass with its obsession for suspending/closing accounts.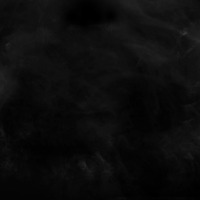 QueenIvy
wrote a review about
LiveJasmin
(1 Likes)
March 13, 2022 - 16:56
Average
Traffic
Payment
Support
Software
I will update my review stating there are the more clueless keyboard nerds when it comes to difference between categories. They intrusive. Unprofessional. And cost me over time longest breaks from overall cam work due to the fact i care for health. Both mentally and liver failure out of disgust. Even as we speak i take a day off due to admins , have a break , something sweet and carry on work on other sites. Even if i sort out their abuse bringing it to normal terms i still lost hours with uncalled for clearings i do not wish being online more with admins then with people who i establish for years and whom i have no complaints over that are actually members and spend. I do not come for work to have admin parties for free cause i got nothing better to do, but to spend time with subs who serve me best and spend. The one star for admins is by default as there is no option for minus infinite. I would quit them for good if i did not have people invested and serving me in private session for years and years whom do not have to pay to incompetent ignorance mistakes. Especially since they bring the wallet and jobs for these keyboard mice along the satisfaction of the ladies.
FYI lj admins you do not afford chasing dominatrix off. there are just 2-3 on site. else are just listed on fetish as dommes and their studio managers and other collegues can help them at a certain point. with a real slave which will be a major spender the 20-30 so called domme wont know what to do next after a while. You and other site are in no condition to abuse in uncalled for gestures dommes. they rare and you need also bdsm culture. which a domme happens to have in half of her life. reading psychology, educate herself in many major fields, being savvy in all practices, having cinematography, music and history culture of her practices and much more



One of my primary site for many years now. Great traffic for fetish which is a specific category and more delicate to approach then regular, girly ones. Unfortunately traffic dropped lots in general context of the world is heading starting with December. Let's hope it will pick up. Admins less strict lately. The software omg here we have a problem. They make works all the time for many unnecessary features and compromise traffic in days they make these coding and tests. C2c or 2 way audio failing, member being pushed out of prv and struggling get back in and so one. Idea is they always work on new featurds. Which would not be bad in principle if they done programming and testing on a surrogate platform like mfc and streamate do then implement all changes so you compromise couple of hours of privates and traffic instead of couple of weeks. But again i think in terms of efficency as member who failed having a good time will remind you bad and also site experience and won't return for a long while even if it is not your fault. Frustration and level of excitement on a man when trying to get some fun makes him stop caring that his experience will be great a different time, as he tends to think anatomical in such moments... i mean i had members finding me on other sites and expressing joy they did cause they have had enough with always struggles. If they made a surrogate platform to work on new feature instead of this paesant alike type directly on it so very sloppy it would be problably no 1 site at the hour no ifs no buts Anonymous
wrote a review about
LiveJasmin
February 18, 2022 - 18:31
Average
Traffic
Payment
Support
Software
Even 1 star is wasted for such a shitty site
LiveJasmin Reviews (by non-members): Camgirly
wrote a review about
LiveJasmin
September 19, 2022 - 6:18
Average
The first two weeks were absolutely amazing. I got the bonuses for video chats and private chat. I have my regulars that call me but somebody can ruin your whole chat with a lot of viewers by bringing you into a private chat for 20 seconds. You lose your whole room pretty much because of that 20 seconds for someone to verbally abuse you and call you a dirty w**** and to demand you take off your clothes in 5 seconds. I don't know about you but I can't get fully naked in 5 seconds. I say this sites great for the first couple weeks and also the first two week bonuses or if you hit 100 hours each week but after that it gets down very slowly and unless you have your regulars that call you and you make 20 to 40 per private call with them I wouldn't be making anything without them.. so overall not terrible but yeah they were very strict about your appearance of your room the bed sheets the decor told me I had to go get a framed photo and put it on my wall. If that's what the customer is looking at then we got a problem here. MikeM
wrote a review about
LiveJasmin
August 30, 2021 - 13:52
Average
Girls in LJ are only interested in money and they try to get you addicted. They can fool without limits it is so stupid and turn off, especially those " I love you " games

Write a review about LiveJasmin