Bucharest Summit 2018 is really close, less than 2 months till there. On 21-25 of May in Bucharest will be the biggest Live Cam Event aimed to bring together all the areas from this beautiful industry, if you are interested to learn the last trends, to talk directly with the Cam Sites, to find opportunities of growing in your career, this is definitely the place where you should be. Will be 3 day of seminars where important speakers from the industry will take you into a journey of knowledge and will share with you their secrets and also company presentations that will introduce you the newest opportunities. We will close each day with a great party.

Everything will end with an elegant and distinguished evening, Bucharest Summit Awards Gala is the perfect moment to officially recognize and crown everybody's hard work and success! We implemented a unique voting system with the help of a really carefully picked jury.

Special for WeCamGirls, Bucharest Summit is offering 4 free rooms in the venue hotel Radisson Blu Bucharest. What you have to do, if you are convinced that you should not miss this opportunity, register on: https://bucharestsummit.com/registration, for models is free pass,and leave a comment on this article with "I want to go to Bucharest Summit", the luckiest ones will win the rooms.

Let's do this!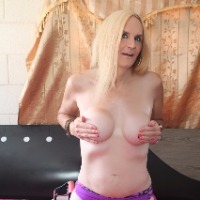 JenniferBarb
Ninja
April 12, 2018 - 16:21
It is expensive for me to travel from Colombia South America for this summit, but near the end of May I will have enough money to do so without undue difficulty. I might bring another experienced Webcam model and fellow escort call girl who is a friend of mine, too. I was myself actually IN Bucharest in 2005, so I know this city and Craiova. It would be wonderful to meet some fellow Webcammers you girls from Romania, because Colombia where I have Legal Lifetime Permanent Residence, along with Romania, are Jasmin's and other Cam Websites biggest sources for Webcam models and especially Webcam Studios. I have a smal and growing Webcam Studio here in Colombia plus I work Webcam myself as Model. I am American. Jennifer xx