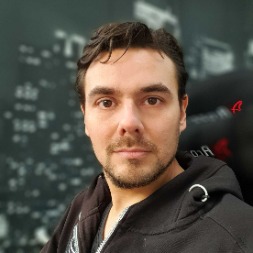 Author
Comments
Sign up to leave a comment!
Related Posts
All over the internet, people tout the success they've found with passive investing. Nine times out of ten the pitch includes words like "easy money" or "overnight success". The idea of it is appealing – who doesn't want to make money while they sleep – but is that the reality? *break* So today we're breaking down the idea of passive i [...]
Streamate Models has been hard at work this year to continue to improve our platform, deliver high-quality traffic, and give our models new tools and options. Below are just some of our recent updates, and many more are on the way! *break* New Multilingual Documentation Streamate's fast-growing global traffic has attracted a surge of new models from all around the globe. To help more of our mo [...]
The New Camming Perspective (NCP) studies claim it is possible to make the market be reasonably socially responsible and more humane while keeping it profitable as well. While there are different paths to follow in making the world of camming progress, the NCP has been playing its part in Brazil.*break* Taking into account that we are a small social movement, our results were achieved with litt [...]
Want to write an article or get interviewed?