Second Annual Webcam Industry Survey by LittleRedBunny Academy Commences
Study continues as Industry's first worldwide data gathering of webcam models and studio owners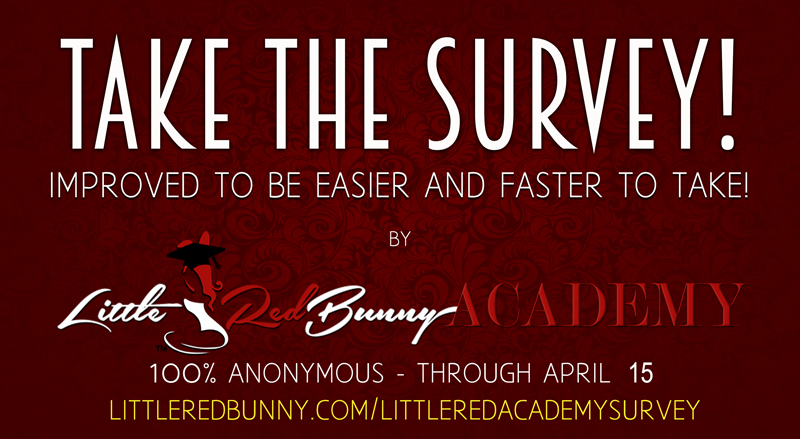 NEW YORK (January 15, 2020) - LittleRedBunny Academy announced the release of the Second Annual State of the Webcam Industry Survey for all webcam models and studio owners across all platforms. The goal of the survey is to better understand the strengths and weaknesses of the industry and to improve productivity, revenue, working conditions and to bring the webcam community closer together.
The survey will be available from January 15 to April 15 and looks into the demographics, work habits, earnings, what models like and dislike about the industry, experiences, well-being and feedback of independent models, studio models and studio owners across the globe. No identifying personal information will be required or tracked, and all participants will remain completely anonymous.
"Last year's survey was pretty successful, and we got overwhelming positive responses and support from the vast majority of those who took the survey," said LittleRedBunny a multi-award-winning webcam model, industry icon and founder of LittleRedBunny Academy. "There were more than 500 interactions from people in 41 different countries across the globe. But the biggest thing we are improving on for this year, especially from the great feedback we got, is to reduce and simplify the number of questions and shorten the overall length of time to take the survey."
This year's model survey is estimated to take only 10-15 minutes, and the studio owner survey should only take 15 minutes at most with both surveys having more optional sections to fill out. There are no required questions to answer which should make navigation and completion of the survey much easier and streamlined. "As I stated last year for the first survey, there's been a lack of knowledge and understanding about some areas of the webcam industry: where it is, where it's going and how it's viewed from the eyes of the people who are the foundation," said LittleRedBunny. "With the results we got last year, and the results we will get this year, we will be able to correlate and extrapolate more data to get a better understanding of the trends and workings of the industry from the ones who do the most to make it run."
The two separate surveys are tailored for webcam models and studio owners and will continue to gather, compile, share and implement the data into the daily functioning of the industry. The data collected by the survey will help end speculations on the inner workings of webcamming, eliminate myths, and hopefully accelerate the growth of the industry.
"With what we learned from last year, and what we will get from this year, we can more easily interpret the data and compile it to start making some useful positive adjustments and changes to the camming industry from the ground up," said Chris "CK" Korhonen, business partner of LittleRedBunny and a public relations specialist. "As always, the goal is to improve the working conditions, earnings and well-being of the models. Being able to know what works, what doesn't work, and what can be improved with this data will go a long way to help a lot of people across the industry. The more people we get to take it, the more impactful and helpful it will be."
Over the next three months, a marketing campaign will be implemented to spread the word about the survey among studios and webcam models across the globe to take part and get as many different voices and participants as possible.
"Last year we got some great help to spread the word from forums like Amber Cutie and WeCamGirls," LittleRedBunny added. "I hope we can get more help and communication from even more sources this year, especially from the platforms and other model social networks. And even though it's 100% anonymous, it doesn't hurt to have models tell other models to take it too! I said it last year, but I still see contributing to this survey as not only an opportunity, but a responsibility to help improve an industry that many people, including myself, really love being a part of."
To take the 100% anonymous survey and for more information, you can go to LittleRedAcademySurvey and be a part of this historic event.
For additional news and updates about the survey follow: Twitter: @LittleRedAcadem Facebook: https://www.facebook.com/TheArtofCamming About LittleRedBunny Academy: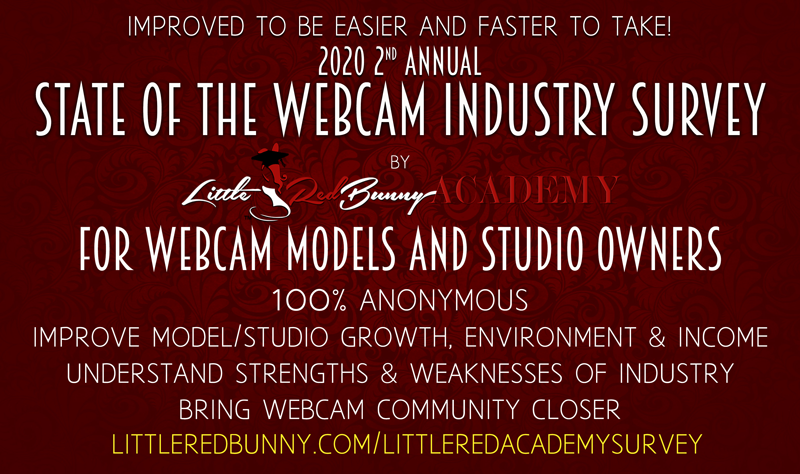 About LittleRedBunny: Since her camming debut in 2009, LittleRedBunny has become the face of webcam models - taking sensuality, erotic playfulness, and sex appeal to another level. She distinguishes herself with artistry in a burlesque style of eroticism and her easy-going social interaction while making strong bonds with guests in her online speakeasy. After winning the inaugural 2014 AVN Award for Favorite Web Cam Girl and the 2013 Sex Award for Best Web Cam Girl, Newsweek's TheDailyBeast.com declared her "the Queen of Cam Girls."
Her growing fame and recognition as one of the most awarded and recognizable models in the industry led LittleRedBunny to represent the webcam industry in the media. She is considered an icon and influencer and has been featured in many industry and mainstream publications nationally and internationally including CNBC, Maxim, Cosmopolitan and GQ. With her experience and success as a top cam model, LittleRedBunny has been invited to be a speaker on more than two dozen panels around the globe to share her expertise on topics including the future of camming, social media, marketing, branding, how to be a successful cam model and women in the adult webcam industry. She has also co-hosted two adult webcam awards (AW Summit Awards, YNOT Awards), and was one of the featured guest co-hosts at the Live Cam Awards. During all this, LittleRedBunny has worked to show she is not just a model, but a businesswoman whose knowledge and feedback is sought after among industry peers and innovators.
Over the last two and a half years LittleRedBunny has focused much of her attention into developing and official launching the LittleRedBunny Academy on July 2017 at LalExpo. The Academy takes her camming experience, knowledge of platform operations, strong work ethic and her psychological approach to bring a unique and proven method to coaching studios and cam models in individually tailored training, coaching and guidance to help achieve more productive results overall. Her desire to learn as much as she can about the industry and how all aspects of it work and interact together led LittleRedBunny to initiate projects in addition to her Academy to bring the adult webcam community closer.
My Website: http://www.littleredbunny.com/ My Content (Fan's) Site: https://littleredbunny.xxx// Room Live: (my affiliate site) : https://www.cams.littleredbunny.com/en/chat-html5/littleredbunny#!// Twitter: https://twitter.com/LittleRedBunnyx/ Facebook: https://www.facebook.com/ophelia.marcus/ And https://www.facebook.com/LittleRedBunnyx// Instagram: https://www.instagram.com/littleredbunnyxx/?hl=en/ Wikipedia Page: AWARDS: Sex Awards 2013 - Best WebCam Girl AVN Awards 2014 - Favorite Webcam Girl Live Cam Awards 2015 - Best Female Live Cam Model Live Cam Awards 2015 - Jasmin Honorary Award AW Awards 2015 - Cam model of the Year Adult Webcam Awards 2015 - Hall of Fame (Performer) Live Cam Awards 2016 - Best Personal Website Lalexpo Awards 2016 - Best Personal Website Live Cam Award 2017 - Best Live Cam Model Personal Site Bucharest Summit 2017 - Independent Model of the Year AW Awards 2017 - Diamond Awards (Honorary Award) Ynot Awards 2017 - Best Live Cam Model Independent Live Cam Awards 2018 - Live Cam Celebrity of the Year Exec Awards (AW) 2018 - Appreciation Award by Diva Traffic YNOT Awards Hollywood 2018 - Most Playful Model Award Show Co-Host: AW Awards 2015 Ynot Awards 2017 Live Cam Awards 2018 # # # All media inquiries may be directed to: LittleRedBunny Academy [email protected]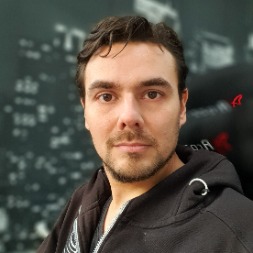 Author
'Love is a serious mental disease.' - Plato Phaedrus
Comments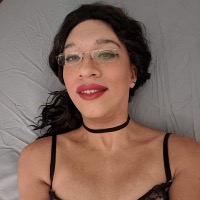 KhloeKimchi
Experienced
January 24, 2020 - 6:51
is taking this survey going to make a difference for anyone? or is all the info just going to live jasmine? (yes i took the survey) just wondering who this helps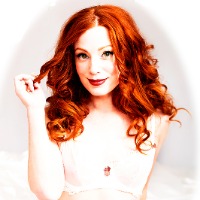 LittleRedBun
Wizard
February 3, 2020 - 10:34
Hi! This survey is my own initiative, to better the situation to ALL models, regardless of the site they work on, studio models, independent models, their location etc. I really just try my best, from correlations made with the data, to see the present situation, changes in the industry and its effects on models, assess the needs and trends over the years, and then try to take constructive and positive actions to better work conditions, income, services and such for all of us, models. Thank you so much for taking the time to fill the survey. The more models gets involved and use this to have a voice and express their situation and needs, the better I can go on my mission to try to make a change.
Sign up to leave a comment!
Related Posts
I want to thank everybody for this amazing video and especially Rutger for putting it all together. I've been going to cam world shows and conferences for almost 10 years and I've been lucky to meet with the biz finest. The cam industry is bursting with warm, genuine and beautiful people and I'm proud to be part of that and to call you guys my friends. With love, Tristan. [...]
Exploring your own sexual curiosity is so much more satisfying when you can maintain an element of anonymity as you delve deeper into what you enjoy without having to have any awkward moments along the way. Shemale Cam specializes in giving you free full access to the sexiest trans cam models while maintaining your privacy completely! "We recognize that many of our fans are very proud of th [...]
Lots of free webcam sites today feature softcore cam girl cuties teasing their fans in front of their cams, but where do all the really dirty girls go to show off their naughtiest fantasy sessions? We finally found out! "We are cam fans first, and when we want to watch sexy girls getting nasty for us, we always found ourselves searching for the dirty girls who are willing to do more extreme [...]
Want to write an article or get interviewed?