LuvTXT: Connecting with Fans and Earning More through Text Messaging
Earn More Using SMS

The disparity between earnings can be bridged by improved interactions. Going beyond just cam sessions and adding off-cam communication, can increase fan loyalty as well as earning potential.

LuvTXT is a messaging app for both aspiring and established cam models/performers. This app is designed to increase interactions and provide a way to connect with your fans while earning - simply through SMS packages.

Get the LuvTXT Advantage

With LuvTXT, you can supplement your earnings without always being on-cam. Stay in touch with your fan-base and even generate interest from wider potential audience through text messaging.

How it Works: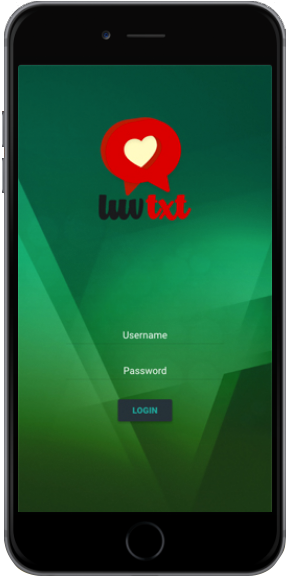 1. Cam Models/Performers to sign up by visiting LuvTXT signup page and downloading the app.
2. After signing up, Luvtxt crew will create your luvtxt profile and setup your SMS and app logins.
3. The Model/Performer can then advertise their LuvTXT site link via their preferred social media or cam channels
4. Fans can visit the link and click on the "SMS ME" button and select an SMS package
5. The fan enters the required details for purchase (purchase confirmed via text notification)
6. Once an SMS Package has been purchased, the model/performer will receive a text on the app that a user wants to SMS chat.
7. SMS messaging between the Model/Performer and the Fan will now be available
8. Interactions can begin and the Model/Performer can respond using the LuvTXT App

Not only does LuvTXT help you earn more on top of your cam shows, it also helps you gain a larger audience by creating more fans. Sign-up and get the LuvTXT app on your Android or iOS device.
Likes
11willow11
,
ArikaSilk
,
Britts
,
Darcydevin
,
demurelibert
,
hubbylilslut
,
IrinaKings
,
kandy_anjel
,
katebyrne
,
KittyCat23
,
LaurenGray
,
Paisleyluves
,
PrettySuzFun
,
RebelliaRose
,
Sindy
,
Sophia2017
,
Sophia2017
,
thomas144
,
triscutiepie
,
TuPalo
Want to write an article or get interviewed?