Webcamnews did an interview with Rutger. To read the complete interview, just click on the link below.

I am pleased that I got to meet Rutger at the AWSummit. He is a genuine person. I appreciated that even though he was relaxing by the pool, he took the time to talk to me and showed interest in what I do. He is the Co-Founder at Wecamgirls.com and in this interview, you can find out about how it all started and much more.
WCN: Hello. Please tell us about your forum. When did you start this project?
R: Hi Irina! I'm Rutger and I founded WeCamgirls.com 6 years ago with Tristan. WeCamgirls is a community for adult cam models. It's a place where they can hang out, share information and read articles. Customers are not allowed. We have over 15.000 active models, almost 3500 reviews and a forum with about 100.000 posts.
WCN: How did you end up working in the adult industry?
R: Tristan and I knew a camgirl who told us she found it difficult to talk to other people about her work. We immediately realized there was a big gap in the market and since...
You can continue
here for the complete interview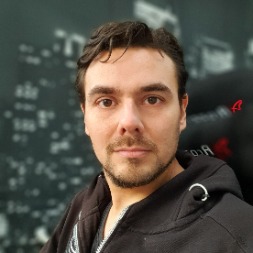 Author
Comments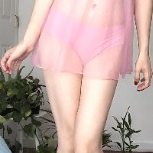 virtualsub
Ninja
June 23, 2018 - 17:30
That was sweet to read! Rutger seems so nice and I am grateful that this community was founded! Keep up the great work ♥

iceyblueeyez
Amateur
February 22, 2019 - 13:07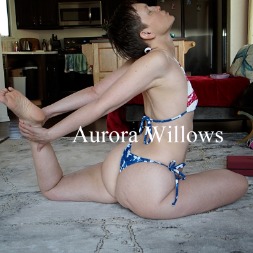 AuroraWillows
Professional
November 15, 2019 - 18:07
Hey Tristan.. I am getting a 404 page when I try to go to the complete interview.
Hy Tristan, I clicked the link to the article and I was sent to a cam site. I didn't find the interview. Can it be that someone changed the link? grts sTn
Sign up to leave a comment!
Related Posts
Hi Zuzana, thank you for your time! Let's start with where are you from and for which cam site you work Born in Czechoslovakia, grew up in Slovakia :) I'm with Cherry.tv, the hot topic of the cam industry. A new platform that combines the power of live streaming with gaming and social media elements to provide performers with the most innovative, fun, and really engaging way to cam and make mo [...]
"NCP is not trying to replace any method of camming or to convince anyone of doing anything. The idea is only to present a profitable alternative for those who do not fit into the traditional stereotypical cam girl's image. There is sunlight and moonlight, we cannot compare the brightness of the two because they are completely different." Priscila Magossi (NCP, Author/CE [...]
Hi Liz, thank you for doing the interview. Let's start with some basics. Where are you from and for which camsite do you work?I live in Seattle, Washington, and have worked for Streamate since day one. How did you get into the adult industry? / How long have you been a part of the industry?Before entering the adult technology industry, I ran a Marketing team at an Architecture firm in Seattle. [...]
Want to write an article or get interviewed?