Interview with LiviaChoice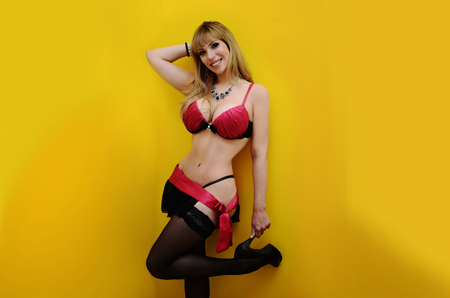 Whats your name and where are you from?
I am Livia, from Brazil.

Is webcam modeling your only job or do you do other things beside it?
Besides being a Webcam Model, I am also a Scientist, with Ph.D. in Communication & Semiotics (the science of studying the ways people understand and mentally organize social phenomena). At this moment I am developing my own theory entitled "BUILDING CONNECTIONS" (centered on the urgency of considering the social aspect of camming). It's a completely new and original perspective, based on scientific knowledge (ten years of academic studies) and empirical knowledge (seven years of videochat analysis).

Do you tell your friends/family you are a cam model?
Camming is a big part of myself and I am really proud to tell everyone who is important to me and part of my life that my job is building connections with people all over the world, having my body appreciated as a consequence of this social connection.

How did you come in contact with the cambusiness?
My closest friends were already Imlive Models since I was 18 and they invited me to join the site. Everyone has always said that this job would match a lot with me and guess what? My friends really know me very well! =D

How would you describe yourself as a camgirl?
Passionate. Intense. Sensitive. Patient. Determined. Workaholic. Crazy enough to believe that I can make a difference in the Industry expressing my thoughts!!

Where can we see you and how long have you been working there?
I'm an Exclusive ImLive Model, and have been there online every day during the last 7 years:
LiviaChoice

Once you're an ImLive Model, you are never the same again!

Have you also been working on different sites?
Recently, I was extended a very kind invitation to start camming on a new website. However, I feel at this time ImLive is the better place for me, my goals and my comfort, that's why I am back offering my exclusivity.

Do you also have a personal website?
Just started building it after your question (thanks for remind me about it!):
http://LiviaChoiceX.com

Do you have a special room prepared in your house for your shows?
Yes, my own bedroom, which is very special to me. The more personal the room the closer to my members, and the more connected to each other we feel!

How was your first modeling experience?
I almost had a heart attack when my first member turned the cam on!!

Does being a cam model interfere with your personal (sex) life?
You just started to interfere with THIS question HAHAHA....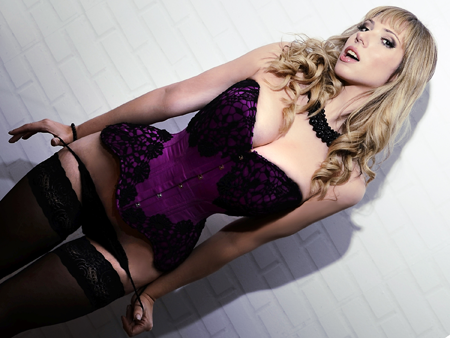 What's the most appealing thing about your job?
Spending all day in PRIVATE MODE waiting for my members to come in!! No FREE LIVE CHAT!! I start my day happy and full of energy and 10 hours later I am still happy and full of energy! My favorite ImLive tool! Always hot, always live!

)

What do you like least about your job?
To do the make up every day!

If you could do it all over again with all the knowledge you have now, would you still be a cam model?
Sure!! I always ask myself why didn't I start a few years earlier?!?!?!?

What's your view on the cam industry in general?
As a scientist who is performing like a cam model, expressing my artistic side, it's natural for me to study, to reflect, and to analyze what I am doing. Considering this, I have noticed that the Industry has changed a lot since I started seven years ago. Assuming this or not, traffic is not the same on any cam site and what gave good results in the past is not working anymore. According to my own studies about this theme, it's happening because models and members are not sex machines, but people who change their interests and behavior both online and offline, according to the world they live in. These days, the changes reflect a society full of people isolated from each other, hidden behind their electronic devices, looking for a social connection using online platforms. Live Cam Sites are one type of these online platforms, and Live Cam Models are the right people to help needy members, as well as our basic societal needs, of building connections. That's why I believe the key of the business nowadays is to focus on the social aspect instead of pressuring models to tease, offering only the sexual aspect, with no social interaction.

Do you have a funny story or experience to share?
I'm so sorry but it's part of my ethics to not share my member's fantasy in public (and I'm too serious to make fun of my own self LOL).

What are your plans for the future besides cammodeling?
Over the last ten years I have been studying the impact of cyberculture in postmodern society in order to understand how interpersonal communication is established in the 21st century. I have plans to progress with my studies, do a post-Ph.D. and start a discussion about how social bonds work in online platforms, focusing on the social aspect of camming. It will be a huge personal satisfaction to present the first scientific/academic study related to the Live Cam Industry in the whole world.

Any tips for new camgirls?
• Listen to the expert ones, but make your own choices!
• Set your goals and fight for them!
• It's your road, and you are alone (others may walk with you, but no one can walk for you!)
• Believe in yourself and don't give up!

What's your motto?
I'm really motivated to develop and expand to the Industry my own theory about "BUILDING CONNECTIONS" (the importance of human interaction between models and members).
Likes
AnjaMorganX
,
AphroditeLov
,
bluekitty8
,
branigade
,
Camkitttie
,
camscapade
,
CazzyKush
,
Dan_cle
,
divatess
,
FOXXXY
,
Ginnyyy
,
jessieamber
,
Julias
,
kandy_anjel
,
Katidiamond
,
kitsune23
,
kyzasozeh
,
MsChocolate
,
Nymphotina
,
Rutger
,
SpoonBender
,
sweetdream
,
Tristan
,
tweetstatus
,
ukrose
,
VelvetSkye
,
Zoe_Azuli
Want to write an article or get interviewed?