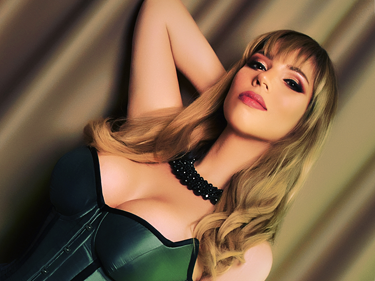 How would like to introduce yourself?
I am Priscila Magossi, from Brazil. Probably more than meets the eyes. I do what I need to do in order to be able to do what I believe in. In other words, I live to fight for the ideas and moral principles that reflect the changes I believe this world could make use of, especially for empowering women.
What do you do besides your activities in the Live Cams Industry?
My main activity is working as a social scientist. I have studied communication & semiotics (the science of studying the ways people understand and mentally organize social phenomena). At this moment I am developing my own theory entitled - until this moment - "Building Connections". It is centered on the urgency of considering the social aspect of camming). This approach is a new understanding of the scene, based on scientific studies and empirical knowledge (videochat analysis).
Do you tell your friends/family about your work in the live cam industry?
My work in the Industry is a big part of myself and I am really proud to tell everyone who is important to me and part of my life that I am fighting for human rights in Adult.
How would you describe yourself?
Passionate. Intense. Sensitive. Patient. Determined. Workaholic. Crazy enough to believe that I can make a difference in the Industry through my studies.
Do you also have a personal website?
What's the most appealing thing about your job?
To have the opportunity to make a difference in the world, developing a new theory in social sciences.
If you could do it all over again with all the knowledge you have now, would you still be in the cam industry?
Sure. It wouldn't be possible to write about the Live Camming Industry - with property - without living the experience (in empirical terms).
What's your view on the cam industry in general?
As a social scientist, it's natural for me to study, to reflect, and to analyze the reality in question. Considering this, I have noticed that the Industry has changed a lot since I started in the scene, seven years ago. Assuming this or not, traffic is not the same on any cam site and what gave good results in the past is not working anymore. I believe it's happening because models and members are not sex machines, but people who change their interests and behavior both online and offline, according to the world they live in. These days, the changes reflect a society full of people isolated from each other, hidden behind their electronic devices, looking for a social connection using online platforms. Live Cam Sites are one type of these online platforms, and Live Cam Models are the right people to help needy members, as well as our basic societal needs, of building connections. That's why I believe the key of the business nowadays is to focus on the social aspect instead of pressuring models to tease, offering only the sexual aspect, with no social interaction.
What are your plans for the future?
Over the last ten years I have been studying the impact of the cyberculture in postmodern society in order to understand how interpersonal communication is established in the 21st century. I have plans to progress with my studies, to do a post-Ph.D. and start a discussion about how social bonds work in online platforms, focusing on the social aspect of camming. It will be a huge personal satisfaction to present the first scientific/academic study related to the Live Cam Industry.
Any tips for new camgirls?
* Listen to the expert ones, but make your own choices. * Set your goals and fight for them. * It's your road, and you are alone (others may walk with you, but no one can walk for you. * Believe in yourself and don't give up.
What's your motto?
I'm really motivated to develop and expanding to the Industry my theory about "Building Connections" (the importance of human interaction between models and members).
Likes
Tristan
,
Rutger
,
sweetdream
,
Ginnyyy
,
CazzyKush
,
AnjaMorganX
,
tweetstatus
,
VelvetSkye
,
jessieamber
,
Nymphotina
,
camscapade
,
Dan_cle
,
Julias
,
Katidiamond
,
Camkitttie
,
kandy_anjel
,
kitsune23
,
kyzasozeh
,
Zoe_Azuli
,
divatess
,
ukrose
,
FOXXXY
,
AphroditeLov
,
EstherH
,
MsChocolate
,
bluekitty8
,
SpoonBender
,
virtualsub
,
ArikaSilk
,
KatrinaDavies
,
Holli_Would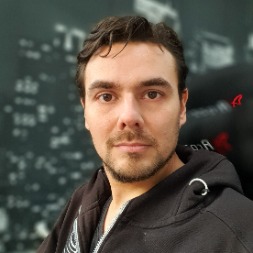 Author
'Love is a serious mental disease.' - Plato Phaedrus
Comments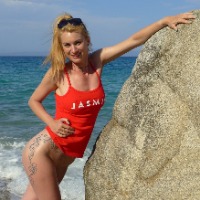 AnjaMorganX
Mistress
April 7, 2017 - 5:15
Great interview, your opinion and analysis is so interesting! Thanks for this interview!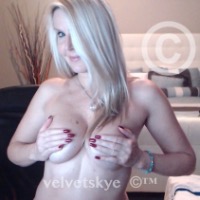 VelvetSkye
Amateur
April 7, 2017 - 15:43
Great interview ! Thoroughly enjoyed this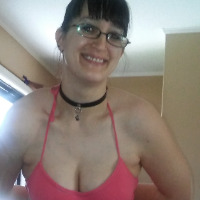 jessieamber
Amateur
April 7, 2017 - 20:23
Great informative interview and a very sexy lady!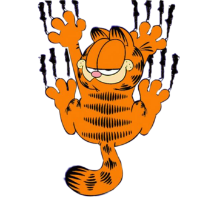 Camkitttie
Queen
April 16, 2017 - 4:05
Great interview, great smart model, great tips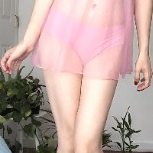 virtualsub
Ninja
October 30, 2018 - 15:09
I adore Livia. She is brilliant and groundbreaking with her work and life. I'm really, really excited to hear her speak at the Online Cam Summit!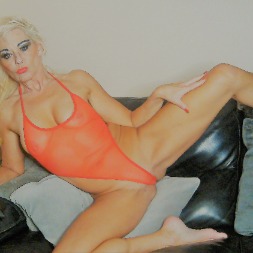 KatrinaDavies
Graduate
December 10, 2020 - 21:59
As someone who has a passion for Quantum Physics, I find this very interesting.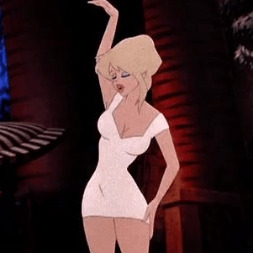 Holli_Would
Hotshot
December 18, 2020 - 11:36
Beautifully written; thanks for sharing the insight!
Sign up to leave a comment!
Related Posts
"NCP is not trying to replace any method of camming or to convince anyone of doing anything. The idea is only to present a profitable alternative for those who do not fit into the traditional stereotypical cam girl's image. There is sunlight and moonlight, we cannot compare the brightness of the two because they are completely different." Priscila Magossi (NCP, Author/CE [...]
Hi Liz, thank you for doing the interview. Let's start with some basics. Where are you from and for which camsite do you work?I live in Seattle, Washington, and have worked for Streamate since day one. How did you get into the adult industry? / How long have you been a part of the industry?Before entering the adult technology industry, I ran a Marketing team at an Architecture firm in Seattle. [...]
Hi Ainslee Devine, how old are you and where are you from? I'm 46 and living in Phoenix now, but grew up in the Pacific Northwest. I loved living in Oregon. It's very beautiful and great food! But the rain was too much. I'm a sun girl! Is webcam modeling your only job or do you do other things beside it? Although I'm a full-time cam model on Streamate, and have been since June 2017 [...]
Want to write an article or get interviewed?