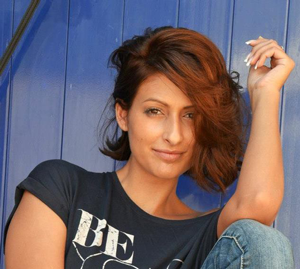 From the 30th of May until the 2nd of June this year you can visit a brand new webcam event called the Bucharest Summit. It will be held in the Radisson Blu hotel in well, you guessed it, in Bucharest. The event manager is Evelina Marina (ex model, GM of Pro AVC studios) and I'd like to introduce you guys to her.

Hi Evelina, tell us about yourself!

Everything started centuries ago...:-))) Delete that! :-))) But it feels like that, you know? I started this business 11 years ago and I grew with it, I've learned from it and I am thankful and proud for everything I got to accomplish using the knowledge I achieved throughout time. I am 33 years old and now I am the General Manager of PRO AVC Studios with probably the best studio brands in the webcam industry. I am also the Event Manager of Bucharest Summit, a brand new business event that is sure to gather a record number of studios and independent models from al around the world.
Like I said, it all started 11 years ago and yes, it started with me being a cam model, a trainer and very soon a studio manager. I fell in love with this industry and now I am in the position of giving something back with being part of Bucharest Summit team.

How was your modelling experience?

Well, my model experience was actually a very good one. I was the type of model that has clearly understood from the very beginning that everything depends on how you relate to this job, on how you see it and most importantly how you treat it. I became to be a successful model and I could not believe that I can actually be financially independent. What made it very easy for me was the fact that I got to meet this great team from the very beginning. I was taught a lot about the secrets and strategies about this job, but I also had the ears to hear what I was told, and motivation to turn those pieces of information into action. I understood that there was more to come and I must work hard and be involved and dedicated. As a model I liked to help the newbies and help them grow so soon I became a trainer in my studio. I felt happy and appreciated, and from that moment I only grew and became a Studio Manager and as GM I brought in my team ex models as trainers, photographers, make-up artists.I trained a few to become Studio Mangers as well and I can honestly say that I am very, very proud of my team and how we managed to put PRO AVC Studios in the top of web cam studios.

What did you learn working in this industry?

That's a hard question! I actually will tell you two things: I have learned the advantages of being a woman and the beauty and freedom of being a business woman and how these two blend in harmony.

What can you tell me about the future of live cam industry?

I am not sure that this is the time frame I am talking about, but here is what I foresee: a better integration of virtual reality (or at least to bring massively on board other senses than the visual and audio one); website companies with more offline activities and last, but not least, only legal business practices to survive.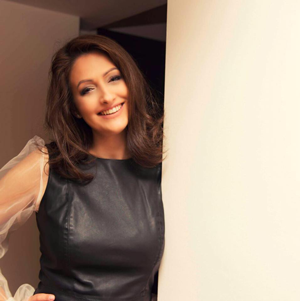 What can you tell me about the Bucharest Summit? What is the main message that you want to send with this event?

Well...Let's keep our minds open for the opportunities, learn to see the forest behind the tree and let's bring light and joy to this industry. Together!

This event is going to host a record number of studios and independent models, as a large percent of the people working in the industry in the South-Eastern part of Europe is concentrated in Bucharest. This is one of the reasons why we were suggested to organize such an event in Bucharest. This is a great opportunity for the companies to promote their business and get more partners that can develop it. As far as the participants are concerned what I can tell you is the fact that our main sponsorship package was sold to LiveJasmin even before the website was even launched. This means that we really do have the trust and support of very big names in the industry.

In addition to this, the events from Los Angeles and Las Vegas were a total success.
We will provide seminars not only for models, but also for studio owners, website owners, traffic and marketing companies, in accordance to the latest trends. We will also focus on the legislative side of the industry because we know how important it is to have this clearly explained in order to have a business running smoothly and effectively.

We will have also an Awards Gala. Awards are one of the most powerful and cost-effective marketing tools and this is the very reason we are organizing a gala where winning a prestigious award can help your business stand out from the crowd, send a positive message to your existing customers and attract new business. We would like to emphasize the fact that this is going to be the only Award Gala to use a real time voting system powered by the designated attendees of the Gala in order to appoint the winners for each proposed category. We will have many categories for models as well and a special category for independent models because we know their the ongoing effort to promote themselves and to be among the top models .

What do you think about your job? What do you like, what don't you like?

I love what I do and I believe this is the most important aspect in order to be successful, and now I am talking as a model, manager, event organizer or whatever. You must like what you do. If you don't like it, you will probably earn some money, but you will never be successful, you will never be able to grow,to fight, to risk ,to innovate. What I don't like is that I still see only a few women that can stand out from the crowd, take the best from this industry. I have great examples of very successful women that are right now some very important names in this industry like Ms Shirley Lara, the COO of Chaturbate, or Miss Alexandra Georgia, the organizer of LiveCamAwards, also Miss Jamie Rodriguez the Director of Product for Flirt4Free. They are very good business women in an industry where like in many others men are a majority.

What's your motto?

Ha! I was expecting this question, and I'll tell you why. I do have a motto, which is in fact a quote that fits me so well, everyday! I have it with me all the time, no matter where I am, or what I do!

"There is nothing noble in being superior to your fellow man. True nobility is being superior to your former self "Ernest Hemingway
Likes
ArikaSilk
,
EstherH
,
Fairyandelf
,
KarmaKitten
,
Katidiamond
,
lexygrey
,
LilPixy
,
PrettySuzFun
,
SapphireSlWf
,
Tristan
,
ukrose
No comments yet