Join Clips4sale, the original clip site with over 250,000+ unique visitors each day. If you are a producer or authorized content re-seller, Clips4Sale can securely host your clips and enable you to sell clips directly to consumers. You will earn 60% of the revenue generated from each sale. Payouts are on the 7th of each month. (minimum $50) Having Clips4sale host and distribute your clips is easy, fast and free. Takes less than 10 minutes to get started. Don't wait, join Clips4sale today!
Payment Methods
• Check (mailed/emailed)
• Bank wire transfer
Payment Minimum
$50
Payment Frequency
On the 7th of the month following the month in which sale occurred.
Female Models
Male Models
TS Models
Couple Models
Chargebacks
Chargebacks are fully covered.
Official Reps
Clips4Sale
Alexa Ranking
3973
WeCamgirls Members
139
---
Clips4Sale Earnings
On Clips4Sale you earn 60% of the sales.
Clips4Sale on our forums:
Clips4Sale Reviews (by members):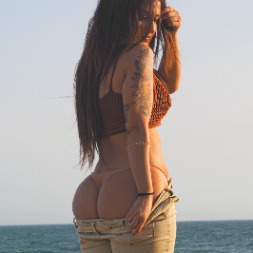 Iamanitta
wrote a review about
Clips4Sale
July 2, 2022 - 12:24
Average
Traffic
Payment
Support
Software
Okay, so far i received my payment i can tell you all my experience, i love clips4sale, some fetish videos i dont sell anywhere else i sell here, some of my expensive videos i only sell there, traffic is not so consistent what makes your ranking behave crazy, some days i have a great ranking but in the another day i can have an horrible ranking, i love the fact they have an automatic calculator of your clip price and so far i let those prices be because 1$ minute is more than fair.
Im very very motivated to record more fetish clips and support was very kind with me for the newbie questions i had with payments, payment was really quick, they said is on 7th the payments but i just received yesterday soon the sales of the last month close.
I just wish they have custom videos orders and that the platform could be a little more interactive to let we know wich customers buy our videos and interact with other models too, but so far i think is a great choice getting your registration here

a great source of passive income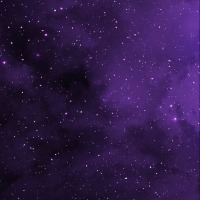 goddesskaterina
wrote a review about
Clips4Sale
May 12, 2022 - 14:53
Average
Traffic
Payment
Support
Software
Pros:
1. Fetish based clip site, which for me personally is what I was looking for.
2. After you get used with it, it will be easy to upload clips.
3. Many creative contests you can participate to.
4. Live Support can help you with advices and they can assist you for any issue.
5. The compliance team is approving clips super fast.

Cons:
1. Traffic. It sucks. Rarely get consistent sales and mostly the cheap clips are selling.
2. Complicated to join, complicated to setup your payment, complicated to deal with all of its setups til you start
3. 4K clips not supported by the software.
4. Lack of hashtags. You can't really choose from many hashtags like on iWantClips, and many of them are not fitting fetishes a Dominatrix performs on the clip. Also just using 5 is not enough. You can write additional hashtags but manually which it's time and energy consuming, it would have been much easier to have all of them for you to choose, like on IWC.
5. The upload can suddently stop and you have to try again.
6. You need at least 10 clips from the main chosed category you're in so your store to be visible and as we all know, one does not fit them all.
7. Custom clip option non existent. Which again, sucks. You can earn so much more from customs than from your regular clips that are anyhow selling not so often.

I do recommend it if you have other clip sites you can base on til you start to earn serious money here.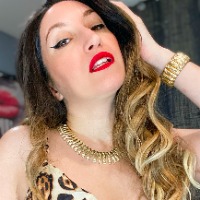 KatherineDeVil
wrote a review about
Clips4Sale
May 12, 2022 - 0:34
Average
Traffic
Payment
Support
Software
Hi there,

Besides some of the not fully 5 stars in some categories, I do love Clips4Sale, upload and wait for the sales! I love love love the monthly themes, this helps a lot your creative side to think about new things you can do and helps with the sales!

They never failed me with sending any payments, but since is being basically 2 years with no cards on Paxum (sending money to Paxum to transfer to my bank that I did not want at all is the same thing of choosing direct transfer). I don't understand why Clips4sale do not have the option for CosmoPayment when so many websites offer this option already.

About the software, it might be a little confusing when you start but you get used to it... but after so long, it would be nice to see some new features or a Fresh site. Unfortunately they do not have the option for customers to request a custom video and this is how models make more money then simple sales as the videos you upload.

I do recommend Clips4Sale and I like to be part of it, just voicing the 2 things more important in my opinion that would need their attention.

Also, support is very quick and very helpful. By chat, simple things get solved or by email normally in 24h.

Thank you and I hope you enjoy your time there


NikitaCam
wrote a review about
Clips4Sale
(1 Likes)
October 21, 2021 - 20:03
Average
Traffic
Payment
Support
Software
After 8 years of work that led me to earn good money, Clips4sale put the pre-approval of the videos on October 15th to meet the requests of the payment processor. I was uploading 15 to 20 25 videos a day and currently, the support has a thousand problems with verifying the videos, I can barely upload 2 a day, because the others are not approved. This from October 15th! It is really disheartening to see how one of the biggest fetish video sites is going to ruin completely.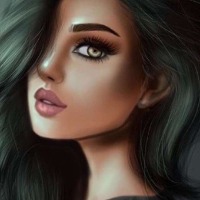 Sarajames
wrote a review about
Clips4Sale
July 10, 2021 - 13:04
Average
Traffic
Payment
Support
Software
I have an profile on this website for over a month and already having problems with the payout. I contacted the support and they are directing me to support tickets with no result.
The traffic is not bad at all... but not great either
Overall... i don't recommend the website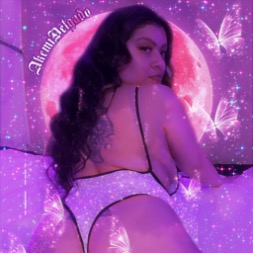 AkemiDelgado
wrote a review about
Clips4Sale
(1 Likes)
February 3, 2021 - 1:18
Average
Traffic
Support
Software
Support is vague af and I can not log in. I gave up after contacting support 3 times and all they could send me was an automatic response for how to log in.
Update1/21
So I decided to give C4S another chance and I'm glad I took the time to do so. Support actually told me exactly what I needed to do to get the clip section rolling like giving me an example of a tantalizing description of my videos so I can make sales successfully and exactly how to pick a category my Clip Store will be looked up in and my videos should reflect the categories and keywords that best describes my Studio There has been a little bit of an issue with payment method I tried entering my bank info multiple times and when I checked after logging in my method is CHECK this part is still being worked on. As far as traffic goes uh if you're not spitting out a lot content in a certain fetish like any other content selling site then you're not going to be on the front page and they take their cut you charge $7.99 but your commission is only $4.79 you charge $5.99 your commission is $3.59 but they do drive traffic to you which is something OF doesn't. Only thing about this site is it takes FOREVER FOREVER FOREVER to load a 5 min clip imagine a 17-19 min sooooooo long videos must be 2 min or more not more than 20 min or less than4GB. The Twitter link doesn't work maybe it's just me but every time I click on the link they provide to connect my Twitter the 504 page pops up not a big deal but it would be nice if Twitter could automatically send a tweet of when I upload a new clip
**Update: 2-2-21
I decided to go through BoleynModels since I use them for Streamate so payment is no longer an issue. I haven't reached minimum payment to receive any payout yet.
I am not sure how much content you need to upload here to increase your Hits and Sales I've uploaded the mandatory 10 clips and I've already uploaded 15 more clips and both Hits and Sales have decreased dramatically dramatically. idk if my description isn't extra enough or if my content just sucks but I guess I'll try something more in the fetish realm. Squirting must be over saturated.
---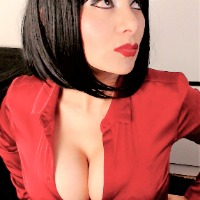 SISSI66
January 19, 2021 - 19:56
Twitter doesn't work for me, I had customs request every week in the past, now rarely sell my videos, and I found the percentage is about 50% or something but not more 60 after VAT, don't know what happened but now the traffic is very bad for me there.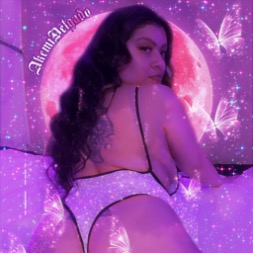 AkemiDelgado
August 26, 2021 - 3:45
It was only good when I first started now I make no sales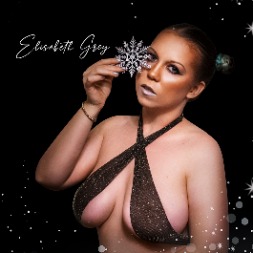 ElisabethGrey
wrote a review about
Clips4Sale
December 30, 2020 - 11:22
Average
Payment
Support
My profile had an approval issue because I have a bank account in a different name. However, it was enough to agree with the administrator and send additional documents and the account is approved! ¨
Great support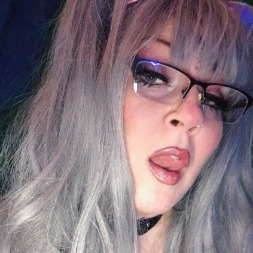 candyxxkitty
wrote a review about
Clips4Sale
December 30, 2020 - 6:16
Average
Traffic
Payment
Support
Software
I began selling clips here a long time ago, and although the site hasn't changed much since then, I still like it a lot.

I've always had great experiences as far as support and payments go, and once you figure out the "dashboard" it's not really that complicated.

I had used the "member site" option a long time ago, and it was my first experience with PPV and subscriptions.
I haven't used that part of the site in a while, but it's a great option for anyone looking for that kind of thing. I'm currently working on using that for Findom or something similar since it is PPV and subscription based. If you think about it, there are lots of options there.
GoldenLace_UK
wrote a review about
Clips4Sale
(1 Likes)
March 7, 2020 - 0:47
Average
Traffic
Support
Software
I've been trying to sell on this site for months its so complicated when you first start compared with other sites. I got annoyed and gave up quite a few times. Uploading clips takes FOREVER and it seems it has to be done one by one. There is no way to upload more than one vid and then queue the launch? are there any tricks? I think the site needs a serious upgrade. I have only just managed to open my clip store so lets see how it goes! the site gets mainly great reviews and that is why I haven't given up .
---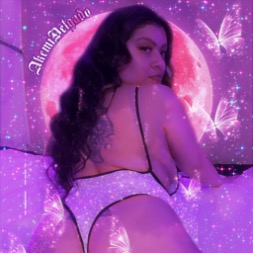 AkemiDelgado
March 21, 2020 - 0:11
Complicated is an understatement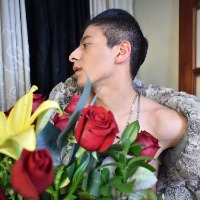 dreichwe
June 7, 2020 - 10:54
When you upload a video to C4S, you can schedule it. At the bottom of the page it is called "Future Activation" and you can enter the date and time.

I hope you will sell many videos soon it is a great fetish shop.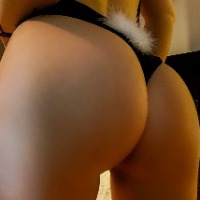 CallMeV
wrote a review about
Clips4Sale
(1 Likes)
November 13, 2019 - 5:33
Average
Traffic
Payment
Support
Software
I've been selling clips for almost a year now, no complaints, perfect little side gig
Write a review about Clips4Sale