NEW CATEGORIES, NEW CONCEPT IN CAMMING
YNOT CAM AWARDS HOLLYWOOD
Priscila Magossi
ImLive Social Scientist
The Author of the NEW CAMMING PERSPECTIVE
YNOT CAM Hollywood
is an event organized by Jay Kopita and Connor Young dedicated
exclusively
to active models, which will be held on August 7, at the glamorous Avalon Hollywood.
It's wonderful to realize, that in a short time, there are those who are dedicated to creating an event
only for the models
, in order to make them feel proud of themselves and valued in the Industry.
It also comes up with more humane and respectful categories aimed at reducing female objectification in the Live Camming Industry.
In addition, the new categories also represent a paradigm break, favoring objective separation of what camming is ("best friend", "most helpful model", "social media star", "best diva cam star", etc.) vs. what porn is ("best pussy", "best boobs", "best masturbation show", "best anal show", etc).
All of this totally fits with the mission and the values of the New Camming Perspective, which are:
* To present an alternative of what could also be profitable in premium cam sites for models and Industry based on (1)
building connections
between models and members through the (2)
social aspect of camming
what is only possible to be done when in contact with the (3)
social traffic;
* To
improve lives by addressing emotional issues
regarding camming such as the difficulty of introducing themselves socially due to the stress of living a double life. let's consider that a model who lives one life only can be more confident about herself, which might lead to greater productivity both online (on the camsite) and off-line (on social media);
* To
decrease women objectification
by helping to change the perception association the camgirl, seeing them as industry partners and not only content producers;
* To
improve working conditions
by promoting and describing better work practices and environment, resulting in models willing to spend more time online and making more money for the company and themselves while receiving less negative feedback from customers.
A new concept about camming is being developed in our Industry, where women are finally able to voice their needs, both emotionally and professionally, to make choices. These options include what they think is more profitable for their business and what quality of life means to them. Although they have always wanted to be respected and valued, at last the time has come when their human rights have started to be considered a need by the cam sites and studios they are working for.
In order to encourage these changes,
ImLive.com
returns as
YNOT CAM Hollywood
Platinum Sponsor!
ABOUT THE AUTHOR
Priscila Magossi (
) is a journalist (Mackenzie-SP/Brazil, 2002-2005), with a Master's degree (2006-2008) and a Ph.D. (2010-2014) in Communication and Semiotics (PUC-SP/Brazil). Since she has started her journey in the communication field, she has been studying the impacts of the Mass Media and the Cyberculture in the post-modern society, focusing primarily on the social bonds dynamics.
Regarding her main activities in the camming industry, Magossi is the author of the
New Camming Perspective
(
): a formal study about camming that also looks into the porn industry, the mainstream media, and social behavior in order to draw conclusions. This new approach for understanding camming is centered on the main concepts of (1) Building Connections between models and members through the (2) Social Aspect of Camming, which is only possible to be developed when in touch with access to the (3) Social Traffic.
Recently,
ImLive.com
has officially positioned itself as the first webcam platform in the camming market concerned with the models' quality of life, which has led Magossi to join the team. The objective of this strategic collaboration is to unite forces in order is to maximize profit, retain return customers, offer better working conditions and female empowerment through the application of the
New Camming Perspective: Boost your business building connections.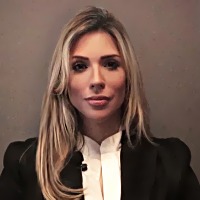 Author
Priscila Magossi
Comments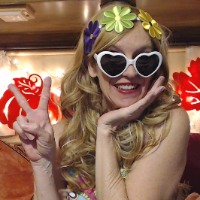 Paisleyluves
King
July 10, 2019 - 23:23
Very interesting and informative, wish I could be there.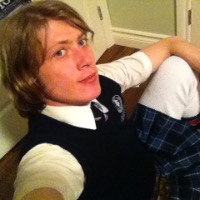 retromatti
Experienced
August 6, 2019 - 7:10
I'd like to see: (a) more inclusive language for all genders, and (b) identifying and targeting for improvement the sorry state of gender/sex categorization and classification that exists on the part of camming sites, forced upon both the public and customer base as well as our fellow cammers; this needs serious uprooting and modernization people, I'm sure most of you know this. Thank you...
I don't understand the language used. It comes across as cult-like, like when we used to sell books in door-to-door sales back in the 70s. I believe you're trying to make sense of the cam world nonetheless, just like the rest of us. Good luck in your journey.
Sign up to leave a comment!
Want to write an article or get interviewed?