>32,000 models use Skype Pay-per-Minute from SkyPrivate.com because: 86% payout + no recording + auto-reject freeloader + 100% anonymity
Payment Methods
• Bank wire transfer
• Paxum
Payout Percentages
75% to 80%
Payment Minimum
40 USD
Payment Frequency
On request
Concept
Premium
Female Models
Male Models
TS Models
Couple Models
Chargebacks
SkyPrivate offers full chargeback protection for any payments a Model receives, pay-per-minute calls, tips and direct transactions (prepayments), these transactions are not affected by chargebacks.
Official Reps
SkyPrivate, ashleymiller, VeronicaSP, frankieSkyPriv, maxskyprivat, HelenSP, StevenSP
Alexa Ranking
49376
WeCamgirls Members
381
---
SkyPrivate Earnings
On Skyprivate the base earning is 75%, 80% for referred members. Right now they have a + 6% Promo. The members can use the link generated in their admin to create an account and you will receive 6% of the amounts spent by the member with you.
SkyPrivate on our forums:
SkyPrivate Reviews (by members):
SkyPrivate Reviews by customers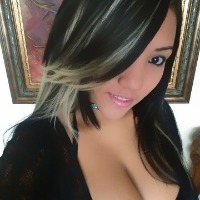 Crismar
wrote a review about
SkyPrivate
(3 Likes)
June 23, 2018 - 12:23
Average
Traffic
Payment
Support
Software
SKYPRYVATE WITH BOLEYNMODELS ARE TOGUETHER THE BEST SITE . I LOVE #SKYPRIVATE
---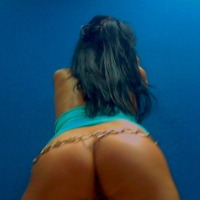 FOXXXY
June 25, 2018 - 23:39
Agreed!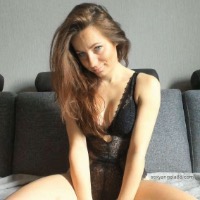 Angela88
wrote a review about
SkyPrivate
May 13, 2018 - 16:10
is this plugin working on mac?? i use a macbook air, cant find any information about that
---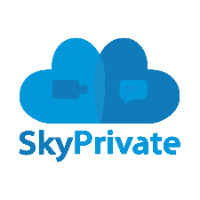 HelenSP
August 28, 2018 - 11:22
Hi @Angela88,

We have just released a new update version of our plugin for Mac users. You just have to download the new plugin version from your SkyPrivate account. Let me know if you need any assistance.

Wish you a lovely day,

Helen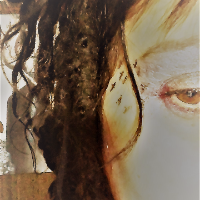 DLuna
wrote a review about
SkyPrivate
May 3, 2018 - 4:57
Average
Traffic
Payment
Support
Software
Ohhhh the issues with this plug in. I tried and tried to use the plug in for this site. Every time I contacted support they were helpful but the last time I actually had some one on with me and they ended up giving up because they could not figure out what was wrong with the plug in. I finally just gave up and uninstalled the plug in. If support can not even figure out what is wrong with their own software, how the hell am I supposed to use or trust it?? I haven't been to my account and never really got the chance to use it because of all these issues. If they ever get resolved and update the plug in to actually work with the most updated version of skype. I would and will give it one more try. The traffic was not really all that great when the plug in was working. I did not get one call and that's with plenty of pics. A few inquiries, but that's it. Maybe a better updated version of the plug in would help?? ......until then...
---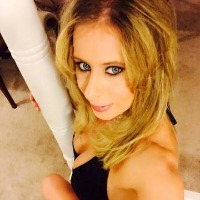 AnastasiaNob
May 6, 2018 - 4:17
AnastasiaNob
yes that has been my problem with Skyprivate last year in August as well. I didn't realize my hotmail email that involves my 1st & last name was converted into a skype acct, and I had set up another skype ID for camming purposes but Skyprivate would never accept that ID but would accept my first and last name skype ID with live: in front of it so I said hell with it...guess all my skype accts will show my stupid 1st & last name and everyone will troll me smh. But yeah, have you tried putting live:urskype id in the acct settings for username to see if that will work?

SkyPrivate
May 8, 2018 - 20:25
the plugin works for every model IF you enter in our system the correct skype ID. you can always create a skype ID by creating an outlook.com account like "[email protected]" and your skype ID will look like "live:thisIsDluna"

SkyPrivate
May 8, 2018 - 20:27
@anastasiaNob
" and I had set up another skype ID for camming purposes but Skyprivate would never accept that ID but would accept my first and last name skype ID with live: in front of it so I said hell with it.."
if your new skype ID is a valid skype ID we always approve them. this is the only reason we reject username change (if the new ID is not valid)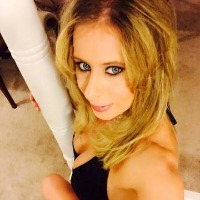 AnastasiaNob
May 10, 2018 - 2:37
No I opened a second outlook account with it saying [email protected] and when I go to my Skype messenger i am able to sign in with that id using [email protected] email. Also when I go to the web skype IM it does show my ID as live:angeleyes4ya2c which is a valid Skype ID but last year for 2 months Skyprivate would reject the live:angeleyes4ya2c id saying it was invalid and when they 1st approved the live:angeleyes4ya2c it would not work with the Pay Per Minute App always showing me offline. So I was told it needed to be a valid ID which it was so I used my original hotmail ID of live:my1st&lastname and found that the pay per minute app read that one. So I went back in to my acct and changed that ID b/c it was my 1st & last name and put live:angeleyes4ya2c and Skyprivate kept rejected it as invalid. I just decided to open a new acct under Skyprivate last year and just use my live:1st&last name ID since it was the only one reading the pay per minute app but I have had trouble in the past with customers finding my social media and trying to call me on that to get free shows so had to block them from that social media.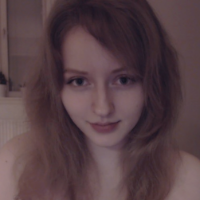 KMH
wrote a review about
SkyPrivate
(3 Likes)
February 6, 2018 - 11:54
Average
Traffic
Support
Software
Admittedly, I've only been on SkyPrivate for a short time, but I am loving it so far. I only offer PPM services using the plugin as I am aware that chargebacks only apply to prepaid shows.

As a new model, I'm only getting an add every hour on average. However, this is a good instance of quality over quantity: all except one have been serious members interested in seeing a show, and they've eager to start without much talking beforehand.
The only downside about the traffic is that some seem to want to talk to you even when you're offline. You'll log on to many piles of "hi how are you" messages which, of course, is not the fault of SkyPrivate. Just a heads up about working via Skype.

By letting the members come to you, it removes a lot of stress that camming can give. And if you're like me and you love to C2C, this is the perfect service for you! Many members will request to C2C.

The software works fine and hasn't failed on me yet. If the member you're Skyping with runs out of funds, the show won't stop; you'll get a notification that the user hasn't got enough money. You'll have to end the call yourself.


An important thing to note: use a VPN if you're offering Skype-based shows. As a plugin, SkyPrivate will not cover your IP address.


Payment:
You can choose your PPM rates from $1 to $12 a minute.

They accept Paxum and Payoneer transfers. However, one MAJOR disappointment of the site is that it only does wire transfer.. if you have earned over $10,000.
I am hoping that they will lower this amount if enough people request for it as it is an unusually high amount required to request wire transfers.
---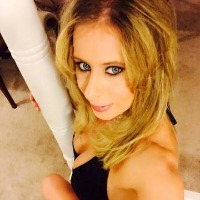 AnastasiaNob
August 26, 2017 - 3:30
How do you get the pay per minute plug in to work on ur computer? Are u supposed to stay logged into Skype which I would think you would have too? When I am logged into Skype and try to log in to pay per minute software it keeps telling me my password is incorrect but it is the same password I am using for Skype and use same password for skyprivate?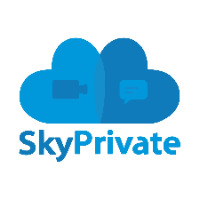 RachelSP
December 13, 2017 - 19:36
We are working to provide better payment solutions. Now you can use services such as Paxum, Firstchoice, ePayments and Bitcoins to receive your money. All of them are safe!

@AnastasiaNob it is probable that you need to match your SkyPrivate username with your Skype ID in order to connect the plugin. The password to introduce in the plugin is the same as your SkyPrivate account (not Skype). Please let us know if you need more help.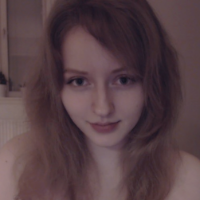 KMH
February 6, 2018 - 11:57
Thank you for adding more payment options.

I really wish your wire payout minimums weren't so drastically high. Over $10,000 is probably the most I've ever seen a site require you to receive your money via wire.

If you ever offered international checks, I'd sign back up to your site in a heartbeat. llady
February 7, 2018 - 17:56
on another computer it will work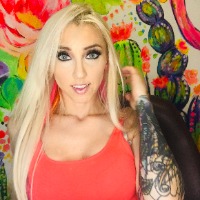 Whitney0
February 8, 2018 - 2:16
Really?? I've never had a problem with them and they have always been really.helpful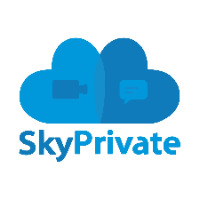 RachelSP
March 8, 2018 - 14:25
@KMH We are working to improve the times and payment methods for you. In the near future, we will make some announcements!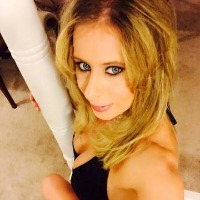 AnastasiaNob
March 10, 2018 - 11:49

Oh-Skyprivate plug in works now and reads me online since like last Aug or Sept when I had to switch my skype ID to my original out look one that uses my first and last name-Skyprivate always denied with there plug in my cam model name skype id: So to this day those fuck tards on CMD, SP & LCMS etc see my 1st & last name to add me to there skype: smh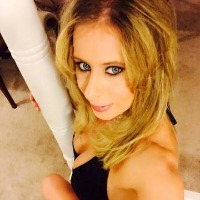 AnastasiaNob
July 2, 2018 - 19:18
I find the customers way too cheap on here! They call and hang up in ur face 24.7 for 30 second to 1 minute peep shows! 'rolls eyes'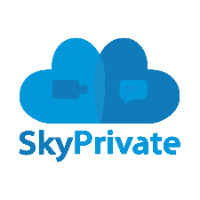 HelenSP
August 28, 2018 - 11:37
Hi @ KMH,

We have implemented for few months payouts using various wire transfers and I though just to let you know the good news. I saw you are interested about this topic.

For US residents we can process ACH transfers (the minimum requested amount for ACH transfer is $100 and the maximum amount that you can request per transaction is 3000$. The fee per transaction is 5$) and wire transfers (the minimum balance for an International Wire Transfer is 2000 $. The fee per transaction is 50 $). For the models and studios located in countries which belong to the Single Euro Payments Area (SEPA), we can process payouts to your account in EUR currency. You have to own an EUR account opened at a European bank from the European Union.The minimum balance for a SEPA payment is 100 $ and the fee per each transaction is 0$.

So if you need more information related to this payment topic, please let me know.

Have an exciting day,

Helen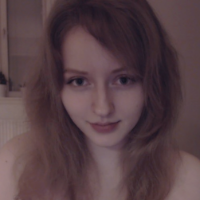 KMH
February 7, 2019 - 8:54
Thank you for the update, @HelenSP, I've been considering rejoining for a long time. If I do, I will most definitely update this review. deleted
wrote a review about
SkyPrivate
(4 Likes)
January 20, 2018 - 11:20
Average
Traffic
Payment
Support
Software
Their software does not work, their technical support staff is incompetent and rude enough to spam emails and even change the profile aspects like language you speak when you follow up to inform them that their directions are incorrect.

(I have degrees in comp sci and mgmt info systems, so b*** me rather than claim it's an issue on my end...)

Such a waste of time... but I picked up some fans on Skype while waiting for Skyprivate to get their s*** together so I'm happy to no longer do business with Skyprivate rather than give away commissions to them.

I'll use my own company directly with my existing expertise now that the clients are finding me.

I'll try to update this review later with my ideal recommendation after a bit more experience.
---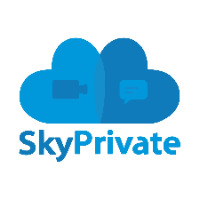 RachelSP
January 22, 2018 - 15:45
Hello @IsabelaAtrev

We are sorry to hear your unfortunate experience trying to use SkyPrivate. I just personally checked your account and your support tickets to try to understand better the problem. We can assure you that the plugin works since thousands of models are happily working with it and making money every day. This looks more like a configuration issue and you do not have to worry about it! We are here to help you!



I would like to assign one of our representatives to help you personally (in Spanish, to make it easier for both parts). We are going to contact you in the next hours to provide this remote assistance.

Please let me know if you need anything else.

I wish you a fantastic week!

Rachel SkyPrivate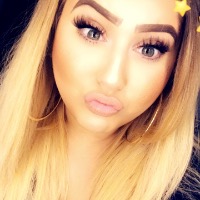 goddessdolli
February 1, 2018 - 2:57
no they don't , I had exactly the same issues to be told its my end. seems to be making you - sky private look like a piece of shit company. terrible customer service or lack of. passed me around to 5 different people all as useless as the last.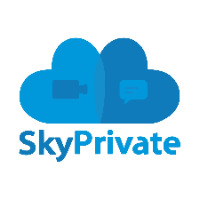 RachelSP
March 8, 2018 - 14:29
@goddessdolli That is very unusual situation, we just updated the plugin in the past weeks and it is working perfectly for thousands of models. Let us know if the new plugin has any issues for you.

In addition, you can add us to the Official Skype Support channel: " supportskyprivate " where our representatives can help you or even better to provide remote support for technical issues in your computer (if that is the case).

Have a great day!

SkyPrivate Support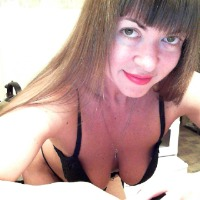 AnnaCandy84
wrote a review about
SkyPrivate
(1 Likes)
December 10, 2017 - 10:14
Average
Traffic
Payment
Support
Software
Love this site!!I try daily to be online on this website and get great pleasure from it and their customers!With many people there we were already friends!We share with each other their personal stories, communicate and embody all our fantasies into reality!Thank you very much for the website!Very easy and cool interface, very regular and exact payment, and more - I love Skype and private communication, which is why this site is what I've been looking for among the various webcam sites!
---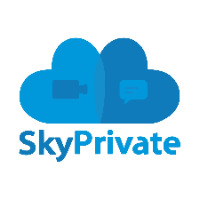 RachelSP
January 9, 2018 - 14:11
Hello AnnaCandy 84,

Great to hear all this amazing feedback, because indeed, this has been our goal from the beginning! To provide an easy-to-use tool for you and a comfy and intimate environment for you and your customers.

If you need any help do not hesitate to contact us! We will be there for you!



Have a fantastic 2018



SkyPrivate Team.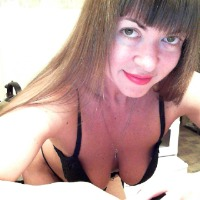 AnnaCandy84
February 9, 2018 - 23:36
Thank you so much!!!Great year to you too!

ItalianGfnd
wrote a review about
SkyPrivate
(6 Likes)
October 30, 2017 - 21:08
Average
Traffic
Payment
Support
Software
I have been on skyprivate for a few months now. Their custumer support is bad, they sometimes not even reply to me. Often my plugine get disconnected from server...I had a chargeback for fraud and when I suspected a member was using a stolen card they gave me zero support. Other than that it's cool that they keep a smaller percantage of our earnings compared to bigger sites but they need to make some improvements.

DO NOT OFFER PREPAY SHOWS. They do not cover chargebacks. I got quite a few chargebacks and now I only offer pay per minute!
---

ItalianGfnd
September 22, 2016 - 22:26
Update: They should do like other independent cam sites & requests that models charge a minimum of 2$ per min.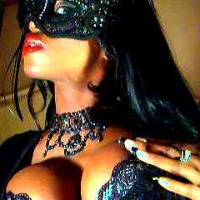 TOPMODEL18
November 1, 2017 - 3:46
I left skyprivate when they started wanting to put out disgusting twitter posts , thinking that would help when it made everyone look nasty and cheap. These girls charging less than $2.00 would probably be better off getting a real job because $2.00 per min is not going to further their lives.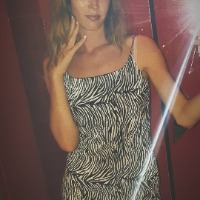 ZenyGazelle
November 4, 2017 - 11:06
I didnt get a show from skyprivate in a month!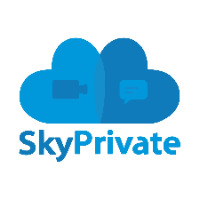 RachelSP
December 8, 2017 - 0:22
The main idea of SkyPrivate is to do pay-per-minute shows on Skype. However, on pre-paid options there might chargebacks and we cannot control this part (this comes from the banks), with the pay-per-minute feature you are protected this is why we encourage you to use the plugin that we developed for you!



If you have any issues please contact our Support Team, they will provide you all the necessary assistance.

Support:
skyprivate.com/contact-skyprivate deleted
January 17, 2018 - 23:14
So... make a plugin that actually works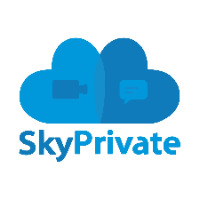 RachelSP
March 8, 2018 - 14:32
@IsabelaAtrev The new version of the plugin works perfectly, we invite you to try it and all the new functionalities.

Thousands of models are using it every day without any issue!



If you experience a problem let us know and we will help you immediately. You can always add us on the Official Skype Support channel: " supportskyprivate ".

Have a fantastic day!

SkyPrivate Support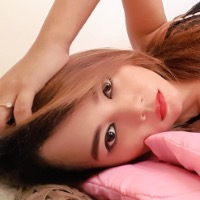 AsianAngie
wrote a review about
SkyPrivate
September 29, 2017 - 3:08
Average
Traffic
Payment
Support
Software
My very first site I cammed on. Seems okay, could be busier.

Their profile page could use a lot of work. You have little control on pics used your page, they are selected randomly and displayed on your page. You also can only upload videos from twitter. Wait, what? Yah, I know. That is crazy.

The plugin works okay, but the recently disabled the auto tweet for macs, cannot fathom why.

Haven't withdrawn yet, so cannot comment on that.

I like that you don't have to sit in front of the cam all day. They call you, the plugin tells you they have money, I give a show. Deadbeats are pretty much prevented from calling you from the site, as they must have money in their account to call you.

I would rate this site as pretty ok, since I have no other sites with which to compare.

Angie
---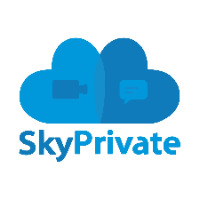 RachelSP
December 14, 2017 - 15:40
Hello AsianAngie, we invite you to check all the features that you have now in your profile. Now you can upload more photos and videos.

Let us know if you need help to build a better profile!

Have a fantastic day. Anonymous
wrote a review about
SkyPrivate
(1 Likes)
August 14, 2017 - 20:09
Average
Traffic
Payment
Support
Software
I hate this site! I cant go online with their softver... that is why i sent email 2 times for support... NO answer..
---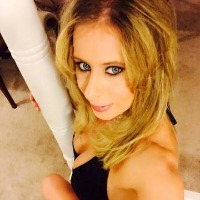 AnastasiaNob
August 26, 2017 - 3:25
I spent soo many hours trying to get there pay per minute skype software to interact with my Skype and no luck! A waste of time trying.. The pay per minute software says my password is incorrect which it is not! I am able to log into Skype as well as my Microsoft/Outlook account that is same as my Skype w/ the password without any problems. I log out of Skype to try to log into Pay per Minute software and it just gets stuck on connecting..then when I log into Skype messenger the software reverts back to enter my password-only one password I know of to log in with is password to Skype which is also same password I use for skyprivate account-then it keeps telling me password is incorrect! So am disappointed I wasted hours of trying and setting up the acct and it not work! I do not want to do the paid per minute only b/c of all the chargebacks I keep hearing them about! So guess this acct will just sit unused!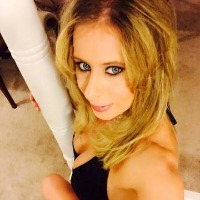 AnastasiaNob
August 26, 2017 - 3:26
I can'r even find contact info for support on here to even try to send them an email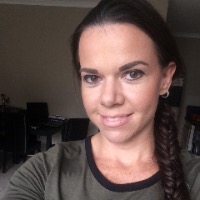 Royall
August 30, 2017 - 21:47
I had 2 shows on there, first one the charge per minute app worked. On my 2nd show it just didnt show the figures so u thought the pop up was behind my skype screen. Anyways i ended up doing a show, checking afterwards to find that he wasnt charged, havent cammed on there again. I was logged in properly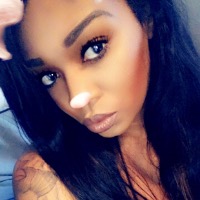 LarissaMilan
September 7, 2017 - 12:35
I can't even get the software to properly open. I've tried everything. I stopped bothering with it.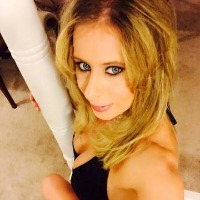 AnastasiaNob
September 7, 2017 - 20:44
I just recently increased my internet speed to the fastest I can go that was offered...downloaded the pay per minute software again and same dang ..says my password is incorrect? Which password are you supposed to use? The Skype Password correct? Also, I have my SkyPrivate password the same as my Sype password and I can log into My outlook/Microsoft and Skpe and Sky Private site just fine...Still cannot get the password to work for the Pay per Minute software.... I am just done even trying with this site now... Gonna try to just delete my account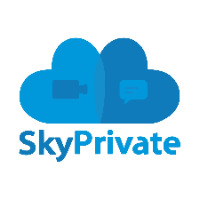 RachelSP
December 8, 2017 - 0:16
Hello girls! We just updated recently our plugin and is working perfectly. If you have any issues please contact us and our Support Team will help you asap.

Contact us here:
skyprivate.com/contact-skyprivate

Have a great day! Anonymous
wrote a review about
SkyPrivate
(1 Likes)
August 4, 2017 - 22:56
Average
Traffic
Payment
Support
Software
SkyPrivate Reviews (by non-members): Cameron Mallinson
wrote a review about
SkyPrivate
March 22, 2022 - 21:58
Average
Best cam girl would definitely recommend her so good a dirty talk Dave
wrote a review about
SkyPrivate
March 15, 2022 - 12:17
Average
they charge u per min
i had 13 sec call and thay charged me 13$ and i ask for refund they r saying u will receive 11$ cuz they charge per min even tho u stayed 13 sec
since when 13 sec = 1 min
& u have to wait 24 hours
they tell you we here to make yku happy but they dont do or give shit to a customer

don't recommend this shit to anyone
Write a review about SkyPrivate