Name:
Reviews:
Average:
Traffic:
Payment:
Support:
Software:
Payment Methods:
Alexa Ranking:
WeCamgirls:
Earnings:
Payment Minimum:
Payment Frequency:
Concept:
Geoblocking:
Female Models:
Male Models:
TS Models:
Couple Models:
Number of Camgirls:
Languages:
Allowed to work on other sites:
Chargebacks: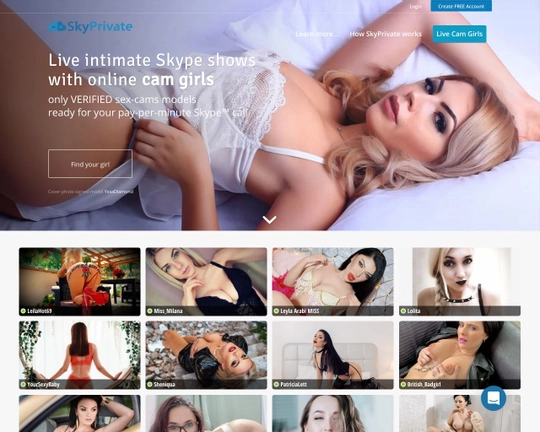 62
• Bank wire transfer
• Paxum
No Information
313
On Skyprivate the base earning is 75%, 80% for referred members. Right now they have a + 6% Promo. The members can use the link generated in their admin to create an account and you will receive 6% of the amounts spent by the member with you.
40 USD
On request
Premium
No Information
Yes
Yes
Yes
Yes
No Information
No Information
No Information
The pay-per-minute transactions are not affected by chargebacks. All direct transfers ("send to this ID" payments) transactions are affected by chargebacks if the members that transferred you money (via direct pay), does chargebacks to their banks, because the money is taken back from our service and from your account as well. The same is valid for members that uses stolen cards (or different kinds of frauds). The important thing is that WE DO NOT ALLOW members to make chargebacks on our side, and we ban their accounts and block their personal and public data to prevent them for opening another account in our system.