Deciding whether or not you want to take the route to become a webcam girl is truly a decision that no one else can make for you but yourself. With that in mind, here are a few things that you may need to clarify and to help you make your decision a little easier to sign up on a webcam girl site.
As with anything in life, there are pros and cons to being a webcam model. Let's start with the cons.
1. You do not get paid hourly. So unlike regular jobs that regardless if you do anything like make a sale, answer a call or file papers, you still get paid an hourly wage. It is not like that at all with camming. If you don't sell your customers into getting into a private chat, group chat or earn tips in free chat, you do not get paid. Consider this a commission only job.
2. You have to put in hours. Many girls want to make the money as a cam girl, but don't really understand what it takes. Do not expect to log on for 1 to 2 hours a day, sit around look pretty, and twirl your hair and think you will earn $100 a day. It doesn't work that way. As a newbie, expect to put in 40hr or more a week before you start earning replacement income. Once you get the hang of things you can lessen your hours an average a higher payout an hour.
3. Its not all fun and games. There will be days that you will be putting on a great show, using toys and dazzling your customers and that night you may not make but $2. Other nights you may do the same and end up with $75 for the hours worked that day. It really is kind of a coin toss. But with practice, you will learn how to keep the coin landing on the the right side. Do keep in mind, your morals may get tested from time to time. Some customers may want you to get really ruff with a toy, or ask for something that is out of our comfort zone. Keep in mind, you are in control at all times. You never have to do anything that you do not want to do.
You can say no.
4. Name calling and vulgar language. This is one things every cam model needs to prepare for. Boys will be boys and there are times when you will get a few customers that are either drunk, or just plain rude and will use vulgar and or racial slurs in a chat room conversation. It is up to you to play along, politely ask them to stop, or simply block them if they are being too much to handle. There was a video going around on YouTube for a while and a webcam model took offense and cried while broadcasting live. Do yourself a favor and don't pay these rude people any mind. They are not worth your tears or anger.
5. Freeloaders with compliments. Every web cam girl gets more of these types of members in their chat room than any other type. These are the members or guests that just love telling you how pretty you are, how they like your tits and your big butt, but never seem to tip as they bombard you with compliments. These are the guys that will promise to tip after you do a task or show them a certain body part. As a newbie, you may fall for this a few times because you want to believe that he/she will not do you wrong, but after you fall for it a few times, you'll have your wits about you. The freeloaders will be the ones that harass other members to tip but not follow their own advice. When you have been in the game for a while, you will spot them from a mile a way. Best way to handle them is to ignore them.
Now that you get the general idea of what the not to fun side of web cam modeling looks like, lets take a look at the pros.
1. Flexible Hours while Working from Home. How many people can say that the earn good money working from home? Not many, why? Only because they don't have the guts or they feel that they are not worthy. It is astounding how many people really feel that way. But if you are amongst the few and the brave, working as a cam model enables you to work whenever you feel like it. This is one of the only jobs out there in the world that you can never be late to.
2. No Cap on Earnings. So what if you don't get an hourly wage, it is because you do not get an hourly wage is why you have the potential to earn anywhere from 1k a weekly to 4k if not more. Remember the more hours you work the more you your earn. So to the store manager on a salary, it's OK to feel grateful for what you know that she doesn't.
3. Star in your own show. Many cam girls get into the business because they like the feeling of all eyes on them. So if that is you, always wanting to be in the lime light, then this is your picture perfect job. Best part about your webcam shows is that you are the director and the writer. In other words everything is in your hands to have full control. Feel free to say 'no' to any request that makes you feel uncomfortable. You are running things not your customers.
4. Clothing optional. No need to go out and buy boat loads of clothing choices. Many cam girls do just fine wearing bra and panties and they don't necessarily have to match. At the end of the day, they guys will be tipping you to get naked. Do keep in mind, guys are very visual beings so it doesn't hurt to spend a few extra bucks to get a few lingerie pieces here and there to keep them intrigued and undressing you with their minds.
5. Weekly & Bi-Weekly Pay. Many of the
web cam modeling sites
offer weekly and bi-weekly payouts that can be either direct deposited into your bank account or delivered through various prepaid debit cards like
paypal
,
payoneer
,
paxum
and
payza
. So no need to stand in line every payday to get your checks cashed (you can if you want to), think of how much gas you'll save.
The previously mentioned are the main pros and cons of the many you'll come across working in the cam girl industry. Many of which you will learn along the way. So...the decision is up to you.

Author
Comments
nice ! I loved it ! I mean ive been camming on and off for 5 months, so I still consider my self new ! Its always nice to get some advice here and there !


TinaxXxHeart
Superstar
January 17, 2013 - 2:51
Thank you for the advice... I've been a camgirl for 2 and a half months but consistently for 2 weeks now... I'm still trying to figure out how to control my free chat room... TinaxXxHeart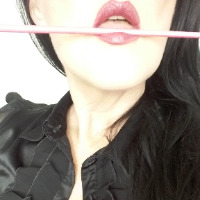 xMystiquex
Jedi
January 30, 2013 - 11:01
Some great advice thank you for sharing


TrinetyGuess
Ninja
February 1, 2013 - 8:26
love the advice. been doing this over 3 years and sometimes its good to just go over the basics again. keep your head in the game.
Thanks for the tips, very well said. Notes taken and one thing I have known u mentioned it is our room so we are in control

CurvyCarysa
Amateur
December 26, 2014 - 23:26
Point 2 ! YES. exactly. I also was tricked in the begining that 3 hour per day are enough and when it did not work I was thinking It is cuz I am fat,ugly blabla..no lots of hours is important then u can make it less

thank u for nice post.


SexyBunny30
Hero
January 29, 2015 - 6:55
Great post and a good help!! Thank you for the advice!


Kimmie_Love
Professional
February 22, 2015 - 23:26
Great post!!! Thanks for sharing it

Sign up to leave a comment!
Related Posts
I'm writing this not as the most successful cam model in the business, but as a cam model who has seen way too many models fail. I'm also referring to female models, males have different challenges plus a different clientele.*break* Why did I start? I have been a cam model for about ten years. My situation was that I had a full time career type job, but I needed additional funds for a bo [...]
The adult camming industry is made up of different market niches: Premium and Freemium camming. The goal of this article is to indicate that premium camming services can not work properly if they continue to be promoted as the same services as freemium camming because they have their own specificities. Otherwise, businesses could lose revenue from this consumer group. *break* The big players co [...]
"As long as I fight, I am moved by hope; and if I fight with hope, then I can wait." ― Paulo Freire, Pedagogy of the Oppressed BEST LIVE CAM TRAINING PROGRAM — Priscila Magossi, NCP Affection and erotism constitute important aspects of human subjectivity. The nomination of the independent project, New Camming Perspective's (NCP), in the category: "BEST LI [...]
Want to write an article or get interviewed?