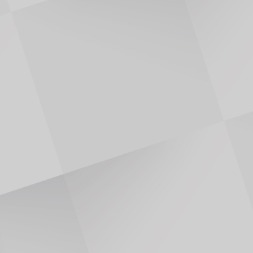 SupportNCP
published:
New Camming Perspective (ncp) nominated "Live Cam Awards 2021"

"As long as I fight, I am moved by hope; and if I fight with hope, then I can wait."
― Paulo Freire, Pedagogy of the Oppressed
BEST LIVE CAM TRAINING PROGRAM — Priscila Magossi, NCP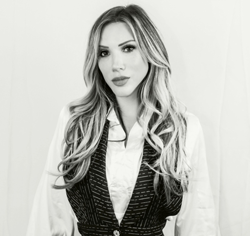 Affection and erotism constitute important aspects of human subjectivity. The nomination of the independent project, New Camming Perspective's (NCP), in the category: "BEST LIVE CAM TRAINING PROGRAM"; Live Cam Awards — 7th edition is an achievement for those who care about humane values.
This means that it becomes apparent that this industry can be ressingnfied, upon more humane foundations, while being more sustainable and profitable. Taking into account the reach of the NCP in Brazilian mainstream media, with journalists, social scientists, physicians, psycho analysts and political movements, this is also an accomplishment for those who stand for ethics, dignity, and human rights.
ASPIRING LIVE CAM MODEL OF THE YEAR — Juliana Villegas, NCP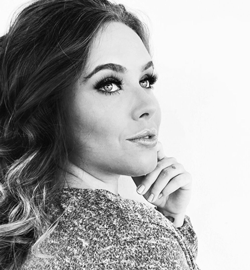 The nomination of the NCP Model Representative, Juliana Vilegas, under the category "ASPIRING LIVE CAM MODEL OF THE YEAR, is another sign that the change of in directions in the industry is happening right now.
Considering that Juliana is one of the most successful models of all times in Brazil and she has been applying NCP's concepts and values on a daily basis, this recognition means that the event also recognizes the ones who:
Work in an independent way;
Build deep and meaningful connections online;
Take care of their own image;
Live one life only and are proud of who they are — just like Juliana!
THE CRITICAL ASPECT OF NCP
Live Cam Awards' recognition means a shift in paradigm that can be considered due to the independent nature of the project, as well as the critical content of the project.
This is the opportunity to clarify that the NCP's criticism refers to, it is specifically aimed at the way some business operations are carried out and not at the professional activity per se.
There has been a lot of confusion about the concepts in the industry. They deserve to be defined, because they stem from social sciences, which happens to be what the NCP is founded upon. So, we undertake the task of elaborating on them.
Since they are directly linked to human subjectivity and this industry is the one that is in charge of directing human affectivity and emotions of so many people. This means a major impact in people's lives. That's why it is dangerous to misuse such concepts.
For instance:
Female Empowerment x Making a Living
"Female empowerment" is a term which has been used (incorrectly) to refer to the mere possibility of a woman surviving financially in this business.
In social sciences, the concept originally referred to the power women have over their choices, suggesting approaches to find a purpose in life, which reflect the pride in oneself and the freedom to be who they have decided to, and to do what they believe to be healthy, dignifying, and profitable simultaneously.
We all need to pay our bills, but buying power is not a synonym of empowerment. If a woman must decide between doing something that she is not proud of, only because she has to survive financially, this is not female empowerment.
Empowerment includes personal satisfaction. The NCP addresses issues like these developing training programs that include strategies which help women to feel comfortable as a whole. After all, it is increasingly hard to separate work and private lives completely without limiting their productivity and well-being.
Interactivity X Controlling women's body
Another aspect that stands out is the confusion is about the interactivity and the control of a woman's body. Interactivity means contact in which there is exchange — feelings, thoughts — among people. Interacting with someone means that there is a bilateral exchange. Nevertheless, there are some female body-control devices under development, these are sold as "interactivity".
It is essential to highlight that the main motivation that leads a woman to opt for working in the adult industry is of economic nature. However, the NCP's training program does not limit the model's increase in earnings. In short, NCP's work consists of:
(1) developing women's cultural;
(2) building affective bonds and building loyalty of respectful users in webcamming platforms;
(3) managing social networks with the intent of captivating the target public, diversifying the source of income, and having greater control over the spread of a model's image;
(4) neutralizing a great part of all the harm that has been caused by the business sector.
The sum of all of the above factors is what in our training program we refer to as "feminine empowerment in camming" and "humanizing the practices in the sector".
FINAL CONSIDERATIONS
The NCP works independently in a market with companies that are well-structured, its propositions are very distinct. It has remained stable in this market because it is supported by strong values. The leaps forward of the project have been made possible due to a lot of study and hard work. Nevertheless, that is not all. The main reason for it to remain stable for so long is that it has a purpose: containing harm, contributing to the discussion of the humanity present in this business, and proposing profitable and humane alternatives for all the parts involved.
The present is the result of the past, but the future is a consequence of our current actions.
Your vote counts: http://vote.livecamawards.com
ABOUT THE AUTHOR
Priscila Magossi is a Brazilian journalist (Mackenzie-SP, 2002-2005), with a Master's Degree (2006-2008) and a Ph.D. (2010-2014) in Communication and Semiotics (PUC-SP/Brazil). Since she has started her journey in the communication field, she has been studying the impacts of the mass media and the cyberculture in the post-modern society, focusing primarily on the social bonds' dynamics. Regarding her main activities in the business, Magossi is the author of the NEW CAMMING PERSPECTIVE (2018): a formal study about the Live Cam Industry, centered on the main concepts of (1) "Building Connections" (2016) between models and members through (2) "The Social Aspect of Camming" (2017), which is only possible to be developed when in touch with access to (3) "The Social Traffic" (2019), reaching out (4) "The Mainstream Camming" (2020). The goal of this project is to conciliate profitability with human values, and promote dialogue between academia and business.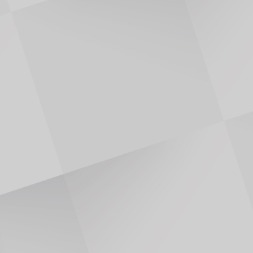 Author
Related Posts
I'm writing this not as the most successful cam model in the business, but as a cam model who has seen way too many models fail. I'm also referring to female models, males have different challenges plus a different clientele.*break*  Why did I start? I have been a cam model for about ten years. My situation was that I had a full time career type job, but I needed additional funds for a boob e [...]
The adult camming industry is made up of different market niches: Premium and Freemium camming. The goal of this article is to indicate that premium camming services can not work properly if they continue to be promoted as the same services as freemium camming because they have their own specificities. Otherwise, businesses could lose revenue from this consumer group. *break* The big players co [...]
Before I start, I just want to make clear that I won't be trying to convince you to start at or to leave a physical studio. This will be about my experience and how some of my perspectives changed, because most of my previous perceptions were based on the simple fact that I did not had enough information. I will also explain the word studio because I'd like to clarify first what I me [...]
Want to write an article or get interviewed?