ePayService is an easy-to-use online payroll and affiliate payment solution.
ePayServices Reviews (by members):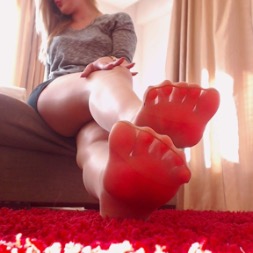 GoddessJolie
wrote a review about
ePayServices
September 3, 2022 - 21:04
Average
Adult Friendly
Fees
Support
Software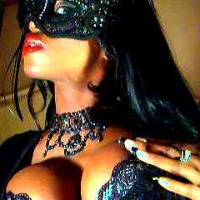 TOPMODEL18
wrote a review about
ePayServices
May 12, 2022 - 0:21
Average
Adult Friendly
Fees
Support
Software
Thought I left this review already. Epayservice is Terrible. They took our cards away so many times for so many reasons. Once they said they were denied by mastercard. another time it was for us to get chips in our cards. THAT DIDNT WORK ALL THE TIME anyway. Then they claim to have to lowest fees AND THEY DONT! Payoneer had low fees. Epayservice. Not so much. You'll pay your fees in EUROS OR USD. Sometime as high as $25-40 Euros in transfers. It's Rubbish. Go Cosmo.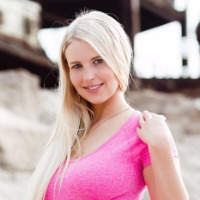 brittanyboo
wrote a review about
ePayServices
(1 Likes)
May 8, 2022 - 0:15
Average
Adult Friendly
Fees
Support
Software
I used epayservice before it was good when was option to have card. It was ok using card to buy in shops and to cashout. No card is not available. I have tried transver my money. It make me angry, it was so hard transver my money, only 1 option to get my money. They took money to receive money, and they tookmoney for curency exenge, took money for montly maintenence 2eur, for service that is not working!!and when they take 35 euros for transver to my bank account. I earned 109 $I received 105 dollars, and after currency exchange, and transver it left only 64 eur... i will not use epayservice again anymore if transver cost 35 eur.. Omg. If i get daily pay from chaturbate, and after it from 109 dollars only left 64 euros..and it takes alot time to transver i do not know when i will get what was left.. It is scam they rob your hard earned money. It was hard to even transver to my bank, because they ask strange things some secret phrase, witch i do not know. Only one option for tranfer. And they not let me add my country, to make hard even to transver money. They rob and use models like money slaves.
---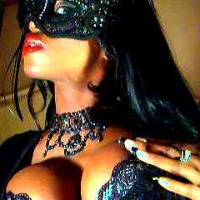 TOPMODEL18
May 12, 2022 - 0:02
Correct! Correct! Correct! 100% why I left. Scam on Scam on Scam. They state it's the lowest fees but they try to devour chunks of your check as it makes its way to you. They even charge you to transfer $ back and forth between your own Epayservice accounts. Which in my opinion should be free or way less than what they try to charge. Go to CosmoPayment and I hear there is a new one called MassPay. Epayservice is always playing games and no one has time for that foolishness. One day you have a functioning card and the next day you don't. One day your account is good, the next month they need you to re-verify and you're locked out until you do. At any time they come up with reasons as to why your money can't be easily accessed. It's one thing after another. I left after they played verification games with me when I was already using them for 4 years. I never let My account get to over a certain amount because I always got the feeling they would take off on Me one day with my cash. Really silly service. It's giving major #YouKandy vibes. Be careful.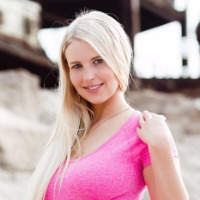 brittanyboo
May 15, 2022 - 12:46
Yes i registered to cosmopayment, waiting for veritification my documents. Now i changed to paxum, but not likenpaxum because they not have card. I not want tranfer my money to my bank, and it takes time. Best is with card, u can use your money in same day.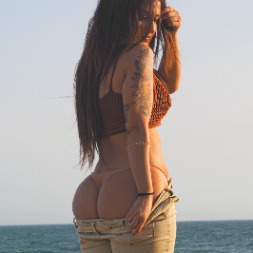 Iamanitta
wrote a review about
ePayServices
April 8, 2022 - 19:06
Average
Adult Friendly
Fees
Support
Software
This review is based in verification process, im trying to get verified for a week, i sent 20 pictures of my passport till now and all ive sent they say are not good, i am in the point that today i sent them 11 pictures from different point of views with 3 softboxes on and my olympus machine, it seems more im trying to ask for a credit than just joining this service and this is getting me very pissed off, im waiting for this verification and i dont know, i have this on mind i believe they will say i need to send more pictures and this is just insane! Ive read letter by letter of my pictures to see if everything was visible, unbeliavable and so so stupid situation....
So what they want me to do to get verified? Send my passport to touch it and see its real or a vr camera to verify it better???!!

------------------------

So, this is getting worst and now i seriously want to know whats their problem with me, they copy and paste answers like "the image have to be minimum 300 dpi" and i checked and my images have the minimum of 300 dpi, but they still saying my scanns are not good enough, i will complain directly to the brand because this is a totally lack of respect and arrogance.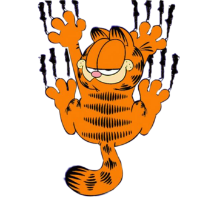 Camkitttie
wrote a review about
ePayServices
(1 Likes)
February 21, 2022 - 23:52
Average
Adult Friendly
Fees
Support
Software
I've been using their USD Mastercard. Something I love about them is that I always need my phone in order to log in and approve any transaction (security). The fees for the card are the best I've had in all the years I've been in this business.

I don't need to click on anything in order to accept payments from previous payers. I get the payment in real time, meaning, at the same moment I get the notification in my email.

You need to have a back up of near $25 in the card since the transaction you make will be pending until next business day. I learned this from one day when I tried to leave the card in $1, but I could not do it. The pending transaction I made that day showed a $0 balance but next day, when it was cleared, I had near $25 in the card.

UPDATE: Plastic cards are not available yet... no news about that.

I'm still receiving my money through Cash Remittance, which is $19.99/$500. I'm thinking about another payment option... but I'm scared about Paxum due to all the stories I've read online.😒


---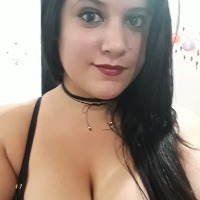 Anahi91
November 7, 2018 - 13:15
Hello, how do I transfer money from webmoney to my Epayservice wallet?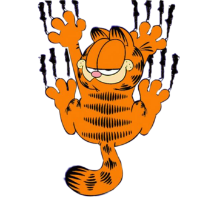 Camkitttie
November 9, 2018 - 18:47
Hi! I've just seen your post now. I don't use webmoney, I have no clue how it would work. If I get to know how it works I will let you know.

amanda_rosse
August 15, 2019 - 16:08
Hi!! Do you still use epayservices? Is still working fine? I have just opened my account.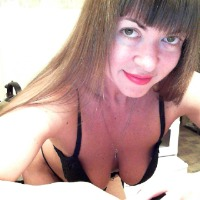 AnnaCandy84
wrote a review about
ePayServices
January 26, 2022 - 3:32
Average
Adult Friendly
Fees
Support
Software
a good payment system with a user-friendly interface, I use it from time to time, I hope in the future the exchange between sections of the wallet will be free (now it is 1 dollar or 1 euro), well, support will be a little more active in answering questions and more often, too long waiting for an answer to your question upsets😊
---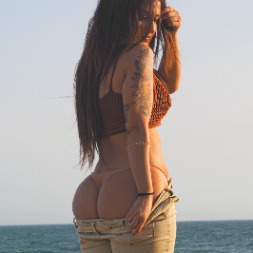 Iamanitta
April 17, 2022 - 11:13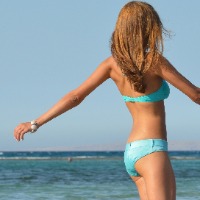 Karen92
wrote a review about
ePayServices
(1 Likes)
March 13, 2020 - 18:23
Average
Adult Friendly
Fees
Support
Software
They make it almost impossible to withdraw money, I tried with 2 different MasterCard, and they rejected the transactions several times, giving lies instead of explanation. Looks like they just want to lock your money, and scam people. I never had the same issues with Epayments before, also the transfer fees are high. Avoid using them.
---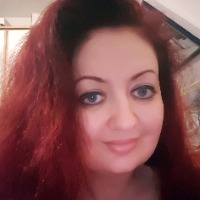 Sissi
May 2, 2020 - 3:43
It works fine with their own card. I was able to load it immediately, in the night at weekend. They say, it is free to load money to the card, but they take 0,5 eur for the confirmation SMS. Pay attention to this, if you want to load all your money to the card.
Anyway, you are right, it seems, they dont want us to send our money outside of the system.
It may be better to load the card and withdraw everything at the ATM immediately.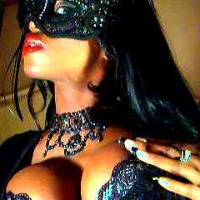 TOPMODEL18
May 12, 2022 - 0:10
Yes Karen. the transfer fees are high. High way robbery.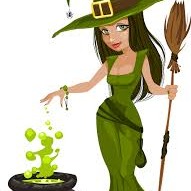 stella_whips
wrote a review about
ePayServices
February 29, 2020 - 19:16
Average
Adult Friendly
Fees
Support
Software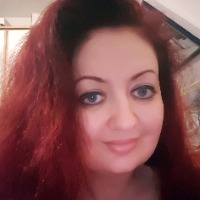 Sissi
wrote a review about
ePayServices
(1 Likes)
February 4, 2020 - 1:54
Average
Adult Friendly
Fees
Support
Software
I created an account a few days ago and i was verified within a few hours.
Very positive, they accept electronically issued documents for activation, whereas at other providers it had to be a copy of a document sent by post.
I got my first payment on time and i choosed to withdraw the money to an external card. That costs 3 EUR+1,95% so it needs some calculation how much i can send exactly when i want to withdraw all my money.
And a surprise after: they reject the transaction because of not enough funds on my account.
I see they take 0,25 euro more for the confirmation SMS! Nowhere else this fee is mentioned on their website...
And the next surprise: The transaction was not instant as i am used to at Epayments before. So i am still waitng for my money.
Maybe it works faster with their own prepaid card which i did not want to use. But they automatically send me one for free, maybe i will give it a try next time.
---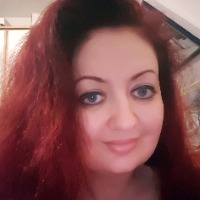 Sissi
February 6, 2020 - 20:34
Update: I received the money after 3 days, the support was very helpful.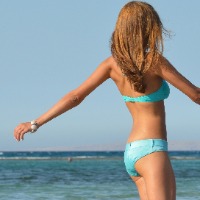 Karen92
March 8, 2020 - 11:46
Hey, have you received their card since then? I think withdrawing money to external card cost a lot and also, its dissapointing that you spend 5-10$ and you dont receive it instantly. My second withdraw to external card was not succesful, they were complaining that my card issuer bank is not available which is I think a lie, they have always worked fine and were able to receive my money from Epayments immediately, I never had to wait 24+ hours or more days. So compared to Epayments, they are worse, higher fees and a lot slower mechanism.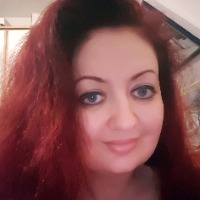 Sissi
April 27, 2020 - 20:40
Hey, they sent me a card in february and i got it a few days ago. They said, the card comes in 2-5 weeks, in my case it was a bit slower. But maybe it happened because of the pandemic situation.
I agree, Epayments was the best, everything else is worse and more expensive. iside
wrote a review about
ePayServices
(1 Likes)
July 17, 2019 - 18:35
Average
Adult Friendly
Fees
Support
Software
Perfect website
ePayServices Reviews (by non-members): Gia X
wrote a review about
ePayServices
August 20, 2021 - 8:55
Average
Some weeks ago Epayservice asked me to provide the list of all wallets from where I received money like Chaturbate, awempire (livejasmin) and Imlive. They asked me to send them a screen capture of my chaturbate account. Then, they asked me to provide the "invoices" related to 3 month of revenue related to webcam modeling.
They stopped their debit card programme without any alternative. So, at some point, even if my Epayservice debit card was valid, it is didn't work anymore; They promised new cards but after 3 months, nothing was provided as a replacement.
AVOID.
Write a review about ePayServices