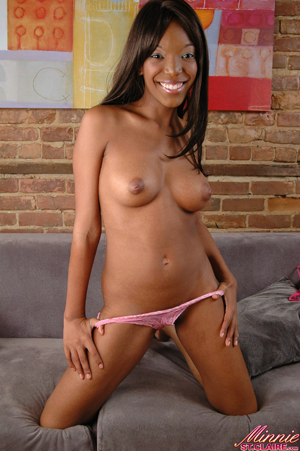 Hi Minnie, how old are you and where are you from?

I am currently 32 years old from Canada
Is webcam modelling your only job or do you do other things beside it?
Being a webcam Model is my primary source of income. I also make money with my membership site and I am also an affiliate marketer. I earn money by promoting products and services on the internet.
Do you tell your friends/family you are a cam model?
Yes all my family and friends know I am a cam model. It's hard to hide it after doing it for over 10 years. I've been a cam model since March 2003.
How did you come in contact with the cam business?
I started as a cam girl March 18, 2003. I answered an ad in the local alternative paper. It was an opportunity to live and work. I had just turned 18 and I was high school dropout - it was the perfect chance to get out on my own plus also make sure I was earning money.
Then a year later I got my first apartment and continued working as a cam girl and also started shooting porn scenes, and more into internet affiliate marketing.
How would you describe yourself as a camgirl?
I am pretty laid back when it comes to camming. I mostly focus my energy on chatters in my room who are interested in me.
Where can we see you and how long have you been working there?
I have been camming since March 2003. These days I am working on sticking with a few select sites I have been working for over 10 years. Cams, Streamate, MyFreeCams, Flirt4Free, Imlive, IFriends, Niteflirt, and Rude.com
Have you also been working on different sites?
During my career as a cam model I've worked many sites, but I've found myself being more selective of the sites I work and working more on affiliate marketing and even coaching.
Do you also have a personal website?
I actually have more than one website. My longest running site is
minniestclaire.com
, which is my adult membership site. I also have my youtube channel minnieoncam.com then I have a number of different blogs. I also update my twitter
@onlyMinnieXxX
.
Do you have a special room prepared in your house for your shows?
My whole apartment is set up as my cam studio. I like being able to work in any room of the house. I also set up my apartment with voyeur cameras so members can spy on me even when I am not broadcasting for private or token shows.
How was your first modelling experience?
I honestly barely remember my first few years online. I've had many great experiences being a cam model and also really bad ones and even horrific ones.
Does being a cam model interfere with your personal (sex) life?
No, NOT at all! I think working as a camgirl/porn actress makes me have more interest in sex.
What's the most appealing thing about your job?
The most appealing is being able to work from home and work my own schedule, the ability to take vacations whenever I want.
What do you like least about your job?
Sometimes the job can become very lonely and even boring.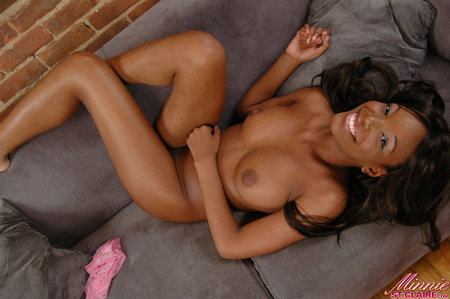 If you could do it all over again with all the knowledge you have now, would you still be a cam model?
Yes I would, I wish I took my camming more serious when I started, more and more people want the freedom to work from home, and also more and more people are looking at cam models as internet celebrities and influencers.
What's your view on the cam industry in general?
I believe the industry will be sticking around a long time, It's up to us to adapt to changes if we want to stick around with it.
Do you have a funny story or experience to share?
When I was started out in the adult industry. I found myself watching a lot of documentaries about the industry. In the last few years I've started dating my favorite adult star. Which has become a fairy tale I guess you can say I've found my prince Charming.
What are your plans for the future besides cam modelling?
My plans are to be more involved in the affiliate marketing industry, I am looking into hosting workshops, coaching and also I would be planning to be more involved in speaking engagements.
Any tips for new camgirls?
First thing is don't compare yourself to others it will drive you insane.
Starting out when you are new you really need to build your self-confidence, self-esteem, and become extremely self-aware. You will face a lot of challenges while you are figuring out how to become a cam model and you will need to prepare and protect yourself from people who do not support you. The first few years you find out what you are really made of and you also find out who are your true friends are.
What's your motto?
Be Proud of your Scars
Judge your success by what you had to give up in order to get it. - Dalai Lama
Don't sit back and let things happen to you. Go out and happen to things.
Train yourself to let go of everything you fear to lose.
Faith is a mystery that begins as a seed.
Be yourself people don't have to like you and you don't have to care.
The older I get the more I understand that it's okay to live a life others don't understand.
Likes
Tristan
,
PrettySuzFun
,
minnie
,
divatess
,
SophieMuse
,
JoyKitten
,
jennifer
,
Ginnyyy
,
foxydrips
,
MsChocolate
,
FOXXXY
,
Camlicious
,
Rutger
,
AnnaCandy84
,
Lucky13
,
ShanaStorm
,
jade4you
,
LolaMuah
,
ZenyGazelle
,
FreckldApril
,
MissSymone
,
SISSI66
,
SweetEllie
,
JoanneUnblur
,
GoldieSharon
,
sweetstuff
,
CandyCained
,
Diora_Brooks
,
SpoonBender
,
SadiesNylons
,
Jessxlov
,
Katidiamond
,
MissAmy24
,
ArikaSilk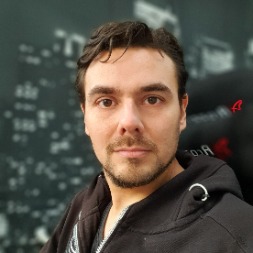 Author
Comments

JoyKitten
Crown Prince
October 17, 2017 - 14:52
What a great interview! Very inspiring & informative. Minnie, you're a great spokesperson for the camgirl side of this industry, and also speak with knowledge and experience about the commercial sites too. Thanks for sharing your story, your insights & suggests. They're very helpful to all cam models, whether we're just starting out or a veteran in the industry. Branching out into other income streams, not putting all your eggs in one basket is wise indeed. You're a natural businesswoman and I know you'll go far in whatever adventures you focus on.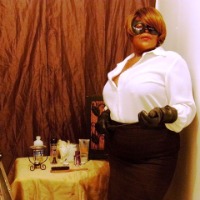 MsChocolate
Graduate
October 18, 2017 - 0:24
Good evening Miss Minne and thank you very much for a very informative interview. As a returnee to the digital industry, I have been having issues with my look, and I love how you reminded us that we are all unique creatures and invest in your uniqueness. Respect always, Black Governess

ShanaStorm
Jedi
October 19, 2017 - 21:11
Great interview.......u certainly show that camming success comes from hard work! All the best in ur other pursuits......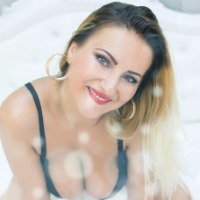 GoldieSharon
Rookie
November 10, 2017 - 15:26
Great interview. Big like.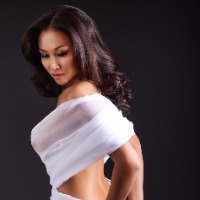 Diora_Brooks
Experienced
November 20, 2017 - 16:33
Enjoyed this interview

Love the quote " Dont compare yourself to others " Thank you xxx
Sign up to leave a comment!
Related Posts
Hi Zuzana, thank you for your time! Let's start with where are you from and for which cam site you work Born in Czechoslovakia, grew up in Slovakia :) I'm with Cherry.tv, the hot topic of the cam industry. A new platform that combines the power of live streaming with gaming and social media elements to provide performers with the most innovative, fun, and really engaging way to cam and make mo [...]
"NCP is not trying to replace any method of camming or to convince anyone of doing anything. The idea is only to present a profitable alternative for those who do not fit into the traditional stereotypical cam girl's image. There is sunlight and moonlight, we cannot compare the brightness of the two because they are completely different." Priscila Magossi (NCP, Author/CE [...]
Hi Liz, thank you for doing the interview. Let's start with some basics. Where are you from and for which camsite do you work?I live in Seattle, Washington, and have worked for Streamate since day one. How did you get into the adult industry? / How long have you been a part of the industry?Before entering the adult technology industry, I ran a Marketing team at an Architecture firm in Seattle. [...]
Want to write an article or get interviewed?