In the Spotlight will be a new returning topic on WeCamgirls. Today's guest is mikecat666. Thank you for your time and enjoy the read!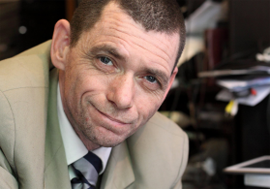 How old are you and where are you from?
42 , UK, originally London, now UK

Is webcam modelling your day job?
I fit it in around whatever else Im doing

How did you come in contact with the cambusiness?
Following a brain injury which means I cant work, and my ex walking out on me, felt I may as well do something to keep my hands busy, lol

How would you describe yourself as a cammodel?
Im Dominant, and expect manners. As long as I get that I'm good fun, short fuse means I kick a lot of freeloaders. Probably explains my low earnings, but cant help how I am. Strangely, it used to work for me when I was on streamate.

Where can we see you and how long have you been working there?
Have accounts all over, Cam4, Chaturbate, Jasmin, Casscams(lol, shame about the traffic, great payrate), xcams, xlove, mongocams, cams, skyprivate.

Have you also been working on different sites?
2 years

Do you also have a personal website?
Many, my professional photography site, http://www.mikecatphotography.co.uk, http://www.tigercat666.net
http://www.mikecat666.com http://www.mikecat666-purrs.com 3 white-labels, and a few domains ready to be built

Do you have a special room prepared in your house for your shows?
No, I live alone with my cat so no one to disturb me. Sometimes cam from the garden when its sunny. Also have mobile broadband so can do locations in the countryside.

How was your first modelling experience?
Enjoyable, Got an exhibitionist streak

What's the most appealing thing about your job?
The taxman doesnt see my earnings

What do you like least about your job?
Rude people and beggers.

Do you have a funny story or experience to share?
When I was recording the Video on sale on camgirlcollective, I hadnt cum for 3 days. When i finally shot, I flooded the keyboard and shorted it out, lol.

What are your plans for the future besides cammodelling?
Im getting too old to be doing live shows, Im aiming at building camsites, model portfolios, and hopefully film production too, putting out feelers at the mopment, getting some good leads.

Any tips for new cammodels?
Absolutely!!! Girls (and boys) , make use of your affiliate links, join whatever sites affiliate programs. Get yourself a website or two, and make money from both sides. And please, dont fall into the studio
trap such as InternetModeling. They will make you loads id "extra promotion" promises, but really its a load of bull. If your on streamate for instance, a Site called http://www.squirtnetworktweet.com will auto
tweet your message to all there followers. Its free, make use of it
Likes
0phelia
,
Bonanzaa36f
,
EstherH
,
Ginnyyy
,
Jessilane
,
KinkyDomina
,
Mary_Lu
,
MistressKara
,
sandrine
,
sexygirl24
,
WildFrancine
,
Zoe_Azuli

claudiacam
Superstar
May 14, 2014 - 0:44
The best cam boy ever! XXXX

MichelleDeTX
Hero
May 14, 2014 - 20:46
Mike, you are awesome. Thanks so much for sharing your insight and providing this information. : )

mikecat666
Demigod
May 15, 2014 - 12:00
Thank you for your comments, means a lot.

Mike u are amazing! But I still won't share my omelette with you hahahahaha

))
I see U have many fans

Very good interview Mike...specially the tax thing lol Take care


MsLadyMonroe
Hero
May 18, 2014 - 8:13
This was great. Always love getting other cam models perspectives

WildFrancine
Ninja
June 2, 2014 - 21:17
nice interview

So glad to see Mike getting called out for being awesome! I want people to know that Mike's a great person and he taught me a lot when I was actively camming. Mike, hope to talk with you soon! It's been too long.

sexygirl24
Superstar
July 1, 2014 - 16:30

loved this article