TalkToMe Reviews (by members):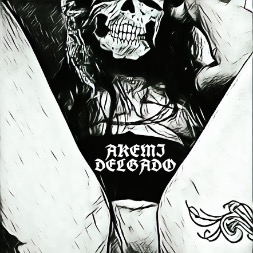 AkemiDelgado
wrote a review about
TalkToMe
(1 Likes)
September 4, 2021 - 6:55
Average
Payment
Support
Software
All in all I did like doing this but unfortunately I did not complete the 300 min in 60 days or however long it was. So I kinda just emailed them and told them to delete my account. They emailed me back in less than 24 hours and said my account was deleted and paid me. I didn't think it was too much I was just being lazy. I came back but instead of making a new account they opened my account back up, someone called me and I was back. To make money I did have to use to chatline I got a few phone calls. Honestly the guys that called were fucking assholes except one guy that wanted a roll playing of me buying a sex toy from a store. They are picky about pictures which is annoying and the system of uploading pictures is a pain in the ass. Payment is $50 minimum and on time. Beware lots of older guys, pervs, pedos, zoos, lots of fetish of All types. Anonymous
wrote a review about
TalkToMe
(1 Likes)
October 23, 2019 - 14:06
I'm fairly new on their platform. I completed their mandatory probation in six days and it's my first day being able to fully use the site and take calls. However, So far, I have not received a single call.

The only way I made some money today was by doing their flirt chatline. The callers pay 99 cents and girls only get paid 20 cents per minute. And the problem is you have to record and listen to messages constantly and even get rejected. Plus the guys think you are just a real woman and they might get confused if you let it slip that you actually work there. I thought maybe I'd give a caller my usernames to call me on talktome but he disconnected afterward.

So using the chatline to get customers is useless. It's a losing battle to make money. You think that once you've finished your probation, you'll start earning a living wage and build a customer base; but, no, you're basically stuck still working their chatline for peanuts.

I think this company exploits women and lie to male customers. They are very unethical. And they take more than they give. Only they will be the winners in the end.
---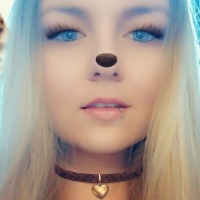 Beltandbuckle
January 17, 2020 - 17:44
I recommend putting some time and effort into building your own following. TTM allows you to reach out to Callers directly via message in Browse Callers. I started there in November and this week withdrew $700 for the past 7 days.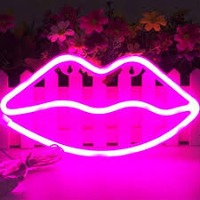 brownsugarpso
April 14, 2020 - 7:24
Great advice! Reaching out to the customers is imperative.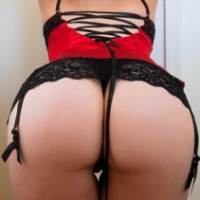 victoriaveri
wrote a review about
TalkToMe
(5 Likes)
March 5, 2019 - 18:59
Average
Payment
Support
Software
The downside of this site is the payout percentage of 35% which I don't understand but okay. There is a LOT of traffic and it's a pretty "cheap" phone sex site. That being said, if you don't have internet and need to earn some money you can earn $10/hr-$20/hour here if you consistently stay online and take calls day and night. They have very strict rules about taking and rejecting calls. This would seem like a good backup site but if you're not going to be by your phone and actively take calls, you could very well get kicked off the site. Take this place seriously. There's also a LOT of taboo play on here (most of which I don't get into) but if you're okay with catering to those fantasies you will be in heaven! They have a very detailed platform and the only "software" I encountered was the downloadable skype show plugin. It does not work with any version of skype over 8. They need to work on updating that because most newer computers don't let you download and use the older version of skype without updating immediately after (trust me I tried this already). Support has been very helpful with stage name changes and moving, change of address, payment updates, etc. I highly recommend using this site because of the sheer amount of traffic!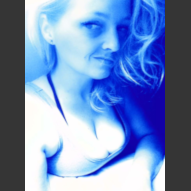 Gorgeousleigh
wrote a review about
TalkToMe
(4 Likes)
November 13, 2018 - 16:44
Average
Payment
Support
Software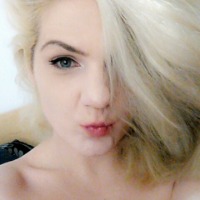 blueberries
wrote a review about
TalkToMe
(2 Likes)
April 27, 2018 - 18:19
Average
Payment
Support
Software
Average
Payment
Support
Software
---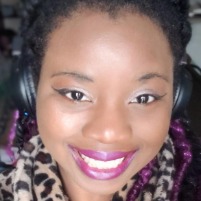 LoadedLuxx
February 6, 2018 - 18:15
why such a harsh rating?
Average
Payment
Support
Software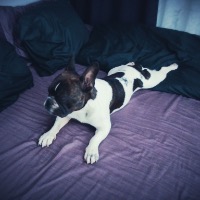 IrinnaMoris
wrote a review about
TalkToMe
(2 Likes)
December 15, 2017 - 20:50
Average
Payment
Support
Software
I was socked how lovely TTMís support can be! Itís pretty rare in this industry! It seems you really know we all are a team!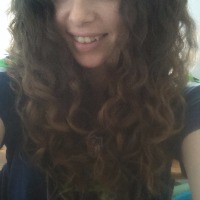 Flower_Hill
wrote a review about
TalkToMe
(2 Likes)
December 1, 2017 - 7:17
Average
Support
Software
This is the most confusing site I have encountered yet. I applied, got a confirmation text and then.. Nothing. For almost 2 weeks. Weird, but whatever. Then I get a phone call from some chick (at like, 9 am. I was half asleep) saying g how she was some independent contractor for them and asked me about my calming career (I still feel fairly new and wasn't sure how to handle the call anyways). Fast forward another week and a half, still nothing! So I try to log on to email support, and I'm completely blocked out!!! Duuuude. Turns out all their emails were sent to my spam folder (they are the ONLY company my email did this to, and I'm signed up for quite a few places!!) All the email said was, "your photo ID was rejected. We do not feel like you will be a good fit for us." I emailed asking how to change this/try again with a different picture of my ID, and nope! I got one chance, and got rejected. For life. This was the first sexting site I ever applied to. Never got paid, but support sucks beyond belief.
---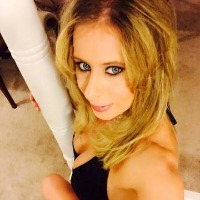 AnastasiaNob
May 1, 2018 - 3:33
Yeah this is the same thing that happened to me! I signed up for this site Fall 2017 since NiteFlirt never worked for me (zero calls even after spending almost $30 of my bill money to bid sigh) And they with no notification banned me for life! I tried to log into the site as was waiting around for weeks of approval-set up all my listings which took forever and everything and was no longer an existing acct! I emailed support and there rude asses told me I was permanently banned b/c they needed me to do a face to face skype interview or some crap! Said I would need to contact my acct manager about getting it re-opened! I told them I never got any notification that I needed to do a skype interview with them to have my account approved!! This is independent contractor work! I don't have a damn account manager! smh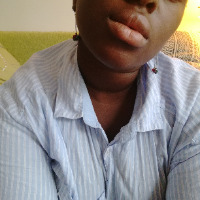 DanaSheperd
December 26, 2018 - 4:09
But guys, you do not wait for calls. You have to call yourself as a talker and get into some rooms and Then callers get to you. You have to call for 300min to unlock texts and all.

ItalianGfnd
wrote a review about
TalkToMe
(2 Likes)
October 30, 2017 - 21:15
Average
Payment
Support
Software
I have experienced many technical/software issues with texting and webcam. When clients wants to start a webchat session you will not hear the signal unless you are using firefox which of course I didnt know until recently. I could not use text feature and it took them several months to figure out why. Once they did they told me that because i live in UK there is a change i will get charged to text back to clients. Also, when clients call me I often cant hear them properly. Maybe its because I dont live in USA. For this reason i do not recommend this site if you live outside of US.
On top of all that payout percentage is very low...
---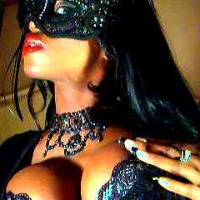 TOPMODEL18
October 31, 2017 - 23:52
That's why I left: The low percentage! Let's not forget they also keep some of the money from messaging as well. They say its 25cents, then you get 15cents or 10cents and every few messages you get more if you charge 2.00 but even then they skip paying you for some messages still.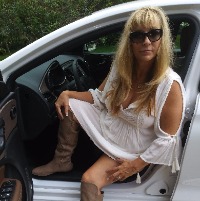 Mistresst49
November 2, 2017 - 5:37
I do really well with TTM I can help you if you like Hun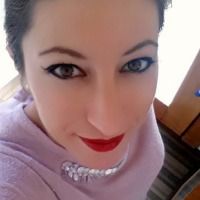 SexyMistic
November 3, 2017 - 20:13
Arghh since Sunday that I'm waiting to be approve on that website... They take so long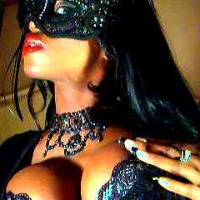 TOPMODEL18
February 9, 2021 - 10:40
@Mistresst49 I did very well there from the first week and have the payouts to prove it - BUT even when I did talk on TTM (back then) they were giving a low percentage. From what I see from the latest posts above (2020) they are still giving a low percentage. Therefore If I make 2000.00 they will get 1200.00 and I'll get 800.00 :-O No Bueno!!! That's foolishness. I'm also reading in this thread that they are now forcing talkers to make a certain amount in 60 days LMAO, that's pimping "low key" I don't get pimped!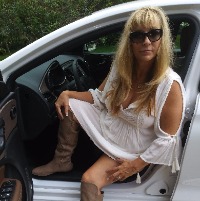 Mistresst49
wrote a review about
TalkToMe
(3 Likes)
October 26, 2017 - 3:47
Average
Payment
Support
Software
Love this site and do really do well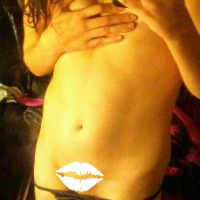 Heavenleigh
wrote a review about
TalkToMe
(3 Likes)
July 28, 2017 - 23:54
Average
Payment
Support
Software
Actually, I really like TalkToMe . I love all the options. The webcam software is difficult. I like how they do the phone, payout is quick, seems to have a good amount of members. My favorite part is the fact that theres no freeloaders . Talktome has been one of my top favorites so far.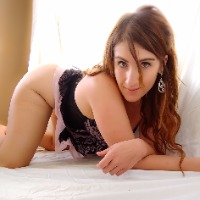 vickiecams
wrote a review about
TalkToMe
(5 Likes)
June 16, 2017 - 14:04
Average
Payment
Support
Software
I love talktome, it's easier for a noob like me to make a little cash when you compare it to niteflirt where the learning curve is steep. However with that said I feel like the pay percentage is just awful. The Skype plug in works a lot like sky private as a third party application. I like that customers can also text. I wish girls wouldn't sell themselves short on there for .99 a minute when we only get 35% of that. Still I have to say it's had good traffic and they have paid on time each week (check cut Wednesday). It's not much each week but it's something and they are definitely one of my main side hustles. If you're like me and like to stay busy, try them out even with a lower percentage. I get a few non sexual calls on there too and enjoy the variety they offer in listing subcategories. Definitely adds a layer of fun to my day.


VeteranCGirl
wrote a review about
TalkToMe
(4 Likes)
June 15, 2017 - 20:46
Average
Payment
Support
Software
I've been with talktome for 4 yrs so I was grandfathered in at 60% on tips, 50% on calls, etc. New girls are much lower so be sure to supplement the lower percentage the best way you can.

Pros: Customer service actually speaks to you. They email you, and they physically call you, and they try and work out what they can. No one else in this industry dedicates their time like TTM reps. They're a godsend in an industry that ignores their sales associates.

Pros: Payment comes on time, every time.
Pros: Great options to make money, they listen to your suggestions and you see them on the site soon after.

Cons: Not very many for me at all. I love TTM!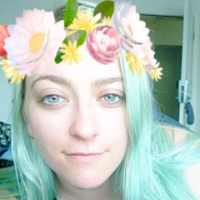 HavenHesse
wrote a review about
TalkToMe
(2 Likes)
May 31, 2017 - 12:29
Average
Payment
Support
Software
Got on and immediately got off, they take 65% of earnings and you can only have 3 listings per profile. They have maximum charge caps on listings and you have to contact support for them to raise that cap. Practically every "girl" on there is a model stock photo (nothing wrong with that, just super plastic). Theres a reason why there arent any other ratings!
Write a review about TalkToMe