| | |
| --- | --- |
| Concept | Premium |
| WeCamgirls Members | 53 |
TalkToMe Reviews (by members):
TalkToMe Reviews by customers
Average
Traffic
Payment
Support
Software
This rating for now is just about how supportive they are, i havent made calls for days and days (depression thanks to this amazing war and other problems....) so i was not ready to start and they was very compreensive and gave me a second chance, so, i was not so sure about this site because the 300 minutes situation, but now i will give a try for sure, is not so usual on adult industry treat people as human beings.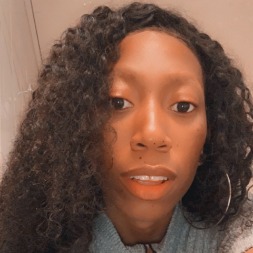 tessasita95
wrote a review about
TalkToMe
July 28, 2021 - 8:46
Average
Traffic
Payment
Support
Software
I like talktome. I have 100 more minutes to complete . I have $50 in my account . Will they pay me even though I haven't finished the 300 minutes?
---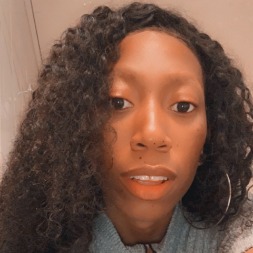 tessasita95
August 6, 2021 - 14:47
yes you will get payed even if you have not finished Anonymous
wrote a review about
TalkToMe
October 29, 2019 - 2:42
Average
Traffic
Payment
Support
Software
I was on TTM for a while, before they changed the rules. I promptly deleted my account after that. It's too much work and too time consuming for what little pay they offer. 30% is nothing compared to some of the better phone sites like NF. The software is horrendous as well. I tried the skype software and it wouldn't let me run it with other programs and I wasn't able to do cam shows with customers who paid on other sites without shutting down the TTM software first. I am definitely not hurting without being on here, that's for sure. The only good things about the site were support was on top of their game, and the payouts were never late. If they can get a better site and better payout percentage, I'd be happy to sign back up, but for now... no thank you.
---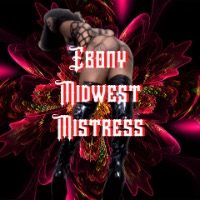 VickiLeeVixx
November 2, 2019 - 1:45
Have you ever asked about receiving a commission increase? I made an account in 2017 and gave up for a year lol. Then I tried again, I've been on there actively only since December 2018 and have received two increases and I can definitely notice the difference. It's one of my main eggs as I love the reliable payment weekly. If you've been there longer than me and worked the site and had good stats on your profile I'm sure you could get a boost. I too would have gave up on this site if I thought I'd only be sitting @ 35% forever, but like they say, "If you don't ask you'll never know." Anonymous
wrote a review about
TalkToMe
(2 Likes)
October 19, 2019 - 19:32
Average
Traffic
Payment
Support
Software
I started yesterday on TTM. I'm on day 2 of the 60 day probation period. I have done 160 minutes out of 300 mins in connect 1on1 calls where pay is only $0.20 - $0.30 cents per minute.

So far, I've been working 8 hours on the phone line to make those connect minutes and income. So, the pay per hour of actual work at this rate is around $7.

Anyway, I'll do the rest of the minutes later today or tomorrow. It's not that hard to get long calls only because I try to (1) have sexy greetings messages, (2) respond to greetings with sexy connect requests and (3) talk about taboo topics.

I can't give a good rating for traffic only because the only traffic I have now is from the talk line and I only get traffic because I spend 2 hours at a time sifting through greetings and sending connect requests which I don't get paid for unless I actually do a connect call with the callers or send voice message responses. Basically, I don't know what will happen to traffic once the probation period (working for $.20) is over and I'm either stuck not getting calls or stuck having to do those $.20 per minute calls which is a lot of work. That wouldn't totally suck.

The commission they pay to PSO is ridiculously low at 35%. I really don't know how that might work out but who knows - maybe they make up for low percentage payouts with higher traffic.

Oh well, I'll see how it goes and let you know then I might re-rate and update my review.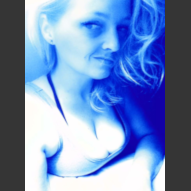 Gorgeousleigh
wrote a review about
TalkToMe
(1 Likes)
June 30, 2019 - 10:03
Average
Traffic
Payment
Support
Software
---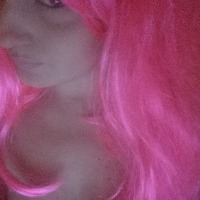 sweetgirlfun
July 9, 2019 - 1:21
Is there paxum option?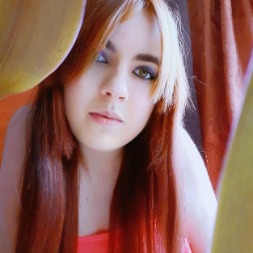 bunny1847
July 14, 2019 - 13:26
yes and minimum 100 usd

Ginnyyy
January 19, 2020 - 4:12
They quit Paxum and now it s wire for Europe. Instead of getting the payment the same day, I now get it the next one, for eg.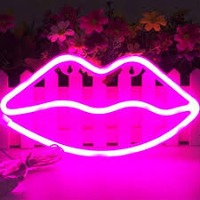 brownsugarpso
wrote a review about
TalkToMe
(2 Likes)
June 26, 2019 - 18:09
Average
Traffic
Payment
Support
Software
I've been with TTM for three years. The one thing that I would change would be the percentage for payouts.
Average
Traffic
Payment
Support
Software
Hi, I signed up on TalkToMe about 2 months ago. It's easy to connect with callers on their Chat Line, you have to send the guys recorded messages in response to their recordings, and then if they like your message they call you and do the call with you. Sadly, this is the only part of the site I can actually figure out. I would like to do the webcamming but didn't get a single webcam call when I made myself available. Then I saw that the "webcam" button wasn't even activated on my profile??? WTF? I tried to click the Help section but it leads to a blank page

The only way to get Help is to send an email to their support. Some woman writes you back and it may or may not be a helpful piece of information. The process takes around 12 hours. So your ability to use Talk To Me develops in slow motion. Re: the initial 300 minutes - I got through it in a week and made $88. It wasn't THAT bad, I did it in 2-5 hour chunks and got through it. But to what? Now the only $ I can reliably make on there is the 20-40 cent per minute chat. Can someone please explain to me how to get on the first page so someone can see me and call me???? I know there has to be something I'm missing. Niteflirt is way easier to use.
---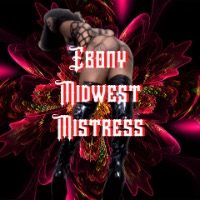 VickiLeeVixx
April 18, 2019 - 21:49
I understand your frustration, that's how I was when I first started. I joined right before they put that 300 minuet requirement, I would have pulled my hair out lol. It's all based on an algorithm so no need to be on the front page to get a call. just know that if you have your phone line off, but have SMS, and chat on you will not be anywhere near the front. Your phone line being on gives you priority in placement. Do you have a voice greeting for your listing(s)? 3-4 preview photos? Upload a paid photo gallery to entice customers? Record audio content? Create a first-time caller intro rate? The awesome thing about TTM is that you can reach out to (10) potential customers a day first (unlike Niteflirt) and see what they're into based off of their profile. And by having that intro rate you can build rapport and make the potential into a regular. Also, they have a support number that you can call if needed 1-800-238-TALK.

I hope this helped!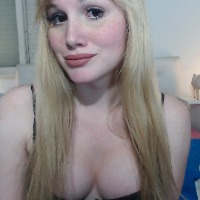 amberblnd
June 4, 2019 - 2:59
could you please guys tell me how can i contact support on this site? i really just dont find that option


Ginnyyy
January 19, 2020 - 4:15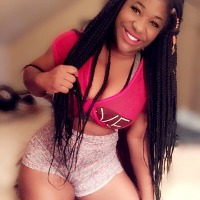 Evangelina_J
wrote a review about
TalkToMe
(6 Likes)
March 30, 2019 - 12:12
Average
Traffic
Payment
Support
Software
Ok ... To be clear, let me mention THEY REQUIRE 60 days and 300 minutes, at .20-.25/minute which is $60-$75. How is that enough for anyones bills in a two month span? I'll do it but shit, it better be worth it - as in $500 a week or so bc the probationary period is no different than a job, and one should make more. Now, Im also going to hope it's EASY to pull 5 hours of connect time w clients from this site, so the payout will come. Not sure if you get paid when you reach 300 minutes of client connect time or the 60 days. I'll update later when I hit 300 minutes.

***Update: I didn't even do it. I'm not going to slave away is my time. A person might as well get a job. They require you too much of ur time with a little pay for you to be verified. If you're bored and have no bills it's great.
---

Ginnyyy
January 13, 2019 - 22:04
Good luck

I created my acc a few months prior to this vetting program they recently launched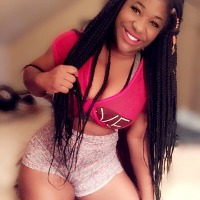 Evangelina_J
March 30, 2019 - 12:14
Yeah. It's discouraging. No one's gonna spend 60 days, for $60. I can ask my mom/friend/anyone for that. $30 in one month, and $30 the next month. A person can collect cans at five seconds and make way more money than that in the span of 60 days. F them w a sandpaper condom w no lube For expecting women to work for free for two months. I'm so sick of these companies taking advantage of women it's ridiculous.

Ginnyyy
January 19, 2020 - 4:18
They put this new policy in place so new talkers would get used to speaking to customers.

Once you get past their vetting 300minutes or so, you will able to take advantage of their traffic and thrive as it s less competition than on NF (for calls).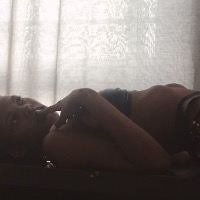 trueblood
October 29, 2021 - 16:32
Why are they assuming we ain't used to talking to customers in the first place - nah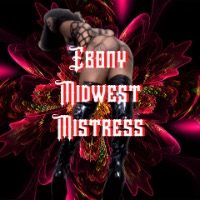 VickiLeeVixx
wrote a review about
TalkToMe
(3 Likes)
February 3, 2019 - 18:42
Average
Traffic
Payment
Support
Software
Talk To me is seriously underrated. And I love it... I'm so glad I decided to come back!
Average
Traffic
Payment
Support
Software
The idea of the site is nice but the site has sooo MANY issues!! First of all traffic is almost inexisten...The software is real bad especially the skype one, there is no kick or ban option so if someone is bugging u there's nothing u can do. The cherry on top, this site is RACIST af sooo... NO i would NOT recommend it!!
TalkToMe Reviews (by non-members): Luna Light
wrote a review about
TalkToMe
October 26, 2021 - 19:57
Average
They don't have a restriction on what customers can talk about so a lot of them like to talk about little kids. The pay is poor. You only get .20 a minute. With that being said.... It is a paycheck and you get what you put in it (even though some days it's hard to make anything no matter how hard you try) but sometimes it's been the only reason I had a place to sleep at night or food to eat or something to drink.
Write a review about TalkToMe