Frisk is a sexy social media platform that allows Content Creators to interact and share their exclusive posts with their fans. Frisk allows Creators and their customers to interact in multiple ways, including images, videos, voice notes and direct messaging.
Frisk.chat on our forums:
Frisk.chat Reviews (by members):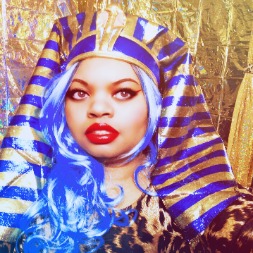 DarkMuse
wrote a review about
Frisk.chat
(1 Likes)
May 15, 2022 - 18:30
Average
Payment
Support
Software
Traffic
Back in 2020, Frisk.Chat was talking about supporting black creators. However, they show me no respect as one. Support was disrespectful towards me and ignored all over my questions. In addition, they show nothing but hostility towards me over simple questions. I guess black creators must fit into their Eurocentric narrative to be "accept". Anonymous
wrote a review about
Frisk.chat
January 13, 2022 - 10:21
Average
Payment
Support
Software
Traffic
There are so many disadvantages about Frisk, nothing positive about them.
It is a site that I find irritating because random followers just waste time on private message for free without paying pay per message.
No one follower wants to subscribe to my page in private wall, which annoys me the most, they don't respect free wall either, so I decided to disable free wall because they only spam ''like'' on every picture on free wall.


They no longer offer paxum as far as I know they had issues with paxum,so they removed paxum. So they only offer bank transfer and cosmopay.
Honestly, I do not recommend this site to anyone, avoid this site because they make empty promises. They do not offer protection, like 2fa which is very important , (but they don't have 2fa yet) and they do not offer even geoblock . It's really scary if they don't have geoblock, I don't want to see members of the country where I am. Their payout is 100$ to reach the minimum payout, which seems a very rough payout for smaller models. (That why I rate 1 rate for their software!)
They should change to at least 50$ or even 20$ better minim payout for smaller models.

Their support is sometimes helpful in resolving payment or video issues, or payment. But what's sadder is that I lost customers spenders which saved me many times with extra $ ,but unfornately this site was hacked 2 times, regular customers can no longer log in Frisk, they have problems with their card or other reasons.


In my opinion, nothing is all positive at Frisk, it's a disappointment site, because Frisk (on Twitter) does not promote small models on Twitter,I've never been able to get to "featured" not even once. I feel like they just prefer top models with huge followers to be categorized into "featured".


Honestly avoid this site, as it does not offer geoblock / 2fa. Try other sites that offer 2fa / geoblock like OF (which Of is 20$ minim payout) ,or Eplay or MV(offers geoblock) since they offer and selling content.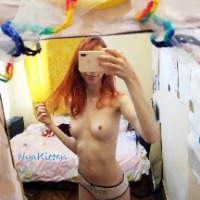 JannaFoxyKitten
wrote a review about
Frisk.chat
October 6, 2021 - 0:40
Average
Payment
Support
Software
Traffic
I am very disappointed to write such a bad review since I was optimistic about this site at the beginning but:
- My experience with their payouts was disappointing.
- My experience with their support frightening (I wrote about that in answer to the subject dedicated to frisk)
- they bring no traffic
- the worse thing is they be been hacked two times and our data exposed and they managed the worse way.
- And now I'm running after my money they are not willing to give and the support is just ghosting me.
Sorry but I don't find something good to say about them anymore.
Write a review about Frisk.chat