Summary:
FansRevenue empowers your voice and expands your horizons by adding new revenue streams to your primary Cam business, your OnlyFans or any other premium content platform.
Join FansRevenue
FansRevenue is the #1 influencer marketing platform for adult content creators! Match with top cam brands on our app and make money with your fans!
---
About FansRevenue
FansRevenue is an influencer marketing platform that helps models like you to partner with top cam brands and promote them on social media to their fanbase. With FansRevenue, models like Sania Mallory and Jade Lavoie were able to get an extra 6-figure income just from promoting brands on their socials.
FansRevenue creates opportunities for you to make passive income outside of modeling, making sure that the brands you promote match your lifestyle and your fanbase.
FansRevenue is a web app available on mobile or desktop, and it's free to sign up. It allows you to choose the brands you want to promote, track your performance, share adult content on your socials via a bio page tool, and see how much you are making from your promo links.
---
FansRevenue's Affiliate Programs
You can browse through affiliate programs on the app from the Brands page. You'll find offers in industries like
live cam

dating

sex toys

health

CBD

fashion.
FansRevenue also has its own free link-in-bio tool that you can use to post explicit content or links safely on social media. You set up your bio page from the app in minutes and link it to all your social media pages and external sites. You can also use your bio page to post something on more than one platform at the same time.
---
Getting Paid with FansRevenue
You have to have reached the minimum payout amount of $100 USD for your payment to be deposited.
The amount of money you make is always shown in USD on the app, but you can get paid in your own currency via ePayServices or Paxum.
There are two payment periods per month:
The 1st one starts on the 1st of the month and ends on the 15th.

The 2nd one starts on the 16th and ends on the last day of the month.
FansRevenue uses a net-30 basis to pay its creators, meaning you get paid exactly 30 days after the end of a pay period.
FansRevenue on our forums: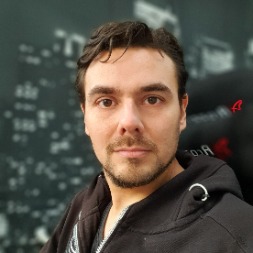 Tristan is a co-founder of this community. Interwebs nerd by day (and by night). Likes to watch sports and has gathered substantial knowledge about the webcam world, by visiting conferences and talking to (and drinking with) people from the industry.
FansRevenue Reviews (by members):
Write a review about FansRevenue