AdultWork.com is a market place where sexwokers can provide their own adult products, services and content. The site is committed to providing a safe and anonymous environment.
Payment Methods
• Check (mailed/emailed)
• Bank wire transfer
• PayToo
Payout Percentages
65%
Payment Frequency
Weekly
Concept
Premium
Geoblocking
Female Models
Male Models
TS Models
Couple Models
Allowed to work on other sites
Alexa Ranking
4386
WeCamgirls Members
262
---
AdultWork Earnings
On Adultwork you get 65% or 70%. If you do Booked shows then you get 70%. The Cam It Feature charges an extra 5% so you would get 65%.
---
About Adultwork
AdultWork.com is an online premium directory of adult service providers and a virtual meeting place for those who offer and seek services in the adult entertainment market. This site is run by members themselves. Namely, they are provided with tools to run and market their own mature businesses, thus saving the need and cost of investing in their own website and related technologies. The members and the activities they develop are completely independent of the site owners, who are IT and internet technology specialists, and marketers of online business solutions, not mature entrepreneurs (anymore).
The site was founded in 2003 and the focus has been mainly on the UK. You will find all kinds of different sexworker options, but it is mainly cam and escorts.
---
AdultWork Features
AdultWork members have several options on this site. First of all, members have the opportunity to look for escorts. On the homepage of the site, you can then click on the "escort" tab to get an overview of all available options and of course in which area they are active. You not only see the name and age of such an escort on her profile, but you also see what this escort is open to if you wish to use her services.
In addition to finding an escort, this site also has a wide variety of webcam shows. This is the second tab on Adultwork. Models have the option to add pictures (private or open), an interview, movie content and wishlists. In addition, a model can also add information about the show and him or herself.
Besides escorts and webcam shows, there is also the option for phone sex chat. There are three types of Phone Chat: 1. DirectChat, 2. Book and you call 3. Book and get called. In addition you will also find the SMS chat option of the site. To participate in a SMS chat the customer will need to have verified their mobile and have sufficient credits to pay for the messages they receive.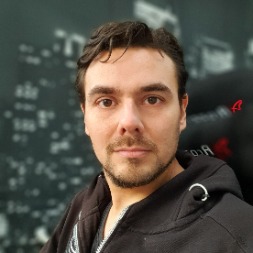 Tristan is a co-founder of this community. Interwebs nerd by day (and by night). Likes to watch sports and has gathered substantial knowledge about the webcam world, by visiting conferences and talking to (and drinking with) people from the industry.
AdultWork Reviews (by members):
AdultWork Reviews by customers
AdultWork Reviews (by non-members): Mikey Jones
wrote a review about
AdultWork
November 16, 2021 - 6:21
Average
This is a good site with lots of variety but in the last few months / years it has been over run by a lot of European girls (mainly Romanian) who are all racists and hiding under the phrase

" i don't see black guys due to a bad experience"

Racist LIARS who are steadily causing the site to lose credibility
Write a review about AdultWork