AdultWork.com is a market place where sexwokers can provide their own adult products, services and content. The site is committed to providing a safe and anonymous environment.
Payment Methods
• Bank wire transfer
• Paxum
• Cosmopayment
Payout Percentages
65% to 70%
Payment Minimum
50 credits (GBP), 150 credits for groups
Payment Frequency
Transfer can be requested anytime, however it is a processing time frame of 2 weeks.
Concept
Premium
Geoblocking
Geoblocking is available, models can block any country if they find it proper
Female Models
Male Models
TS Models
Couple Models
Number of Camgirls
20,000
Languages
On Profile pages the description must be in English, also the communication on DirectCam (video platform). Translation of all pages in other languages is available too.
Allowed to work on other sites
Chargebacks
They have one of the best verification, security and anti fraud departments in the industry, that's why they have currently the lowest fraud/chargebacks rate of about 0.08 %
Alexa Ranking
4386
WeCamgirls Members
279
Incorrect or missing information?
Contact Tristan
---
AdultWork Earnings
On Adultwork you get 65% or 70%. If you do Booked shows then you get 70%. The Cam It Feature charges an extra 5% so you would get 65%.
For payments within the UK or EU bankwire transfers are possible. For other regions, Paxum and Cosmopayments are available.
Transfers can be requested anytime. The best way is to be requested on Tuesday, so the models will have the funds reaching their cards or bank accounts in 14 days. If the transfer is requested on Thursday for ex, then it needs to wait until the following Tuesday plus 2 weeks until they reach the models' accounts
---
About Adultwork
AdultWork.com is an online premium directory of adult service providers and a virtual meeting place for those who offer and seek services in the adult entertainment market. This site is run by members themselves. Namely, they are provided with tools to run and market their own mature businesses, thus saving the need and cost of investing in their own website and related technologies. The members and the activities they develop are completely independent of the site owners, who are IT and internet technology specialists, and marketers of online business solutions, not mature entrepreneurs (anymore).
The site was founded in 2003 and the focus has been mainly on the UK. You will find all kinds of different sexworker options, but it is mainly cam and escorts.
---
AdultWork Features
AdultWork members have several options on this site. First of all, members have the opportunity to look for escorts. On the homepage of the site, you can then click on the "escort" tab to get an overview of all available options and of course in which area they are active. You not only see the name and age of such an escort on her profile, but you also see what this escort is open to if you wish to use her services.
In addition to finding an escort, this site also has a wide variety of webcam shows. This is the second tab on Adultwork. Models have the option to add pictures (private or open), an interview, movie content and wishlists. In addition, a model can also add information about the show and him or herself.
Besides escorts and webcam shows, there is also the option for phone sex chat. There are three types of Phone Chat: 1. DirectChat, 2. Book and you call 3. Book and get called. In addition you will also find the SMS chat option of the site. To participate in a SMS chat the customer will need to have verified their mobile and have sufficient credits to pay for the messages they receive.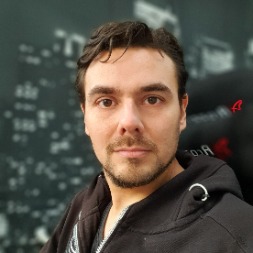 Tristan is a co-founder of this community. Interwebs nerd by day (and by night). Likes to watch sports and has gathered substantial knowledge about the webcam world, by visiting conferences and talking to (and drinking with) people from the industry.
AdultWork Reviews (by members):
AdultWork Reviews by customers
Average
Traffic
Payment
Support
Software
I love adultwork and customers are great but it can be slow sometimes and I wish it had lovense support Anonymous
wrote a review about
AdultWork
May 14, 2022 - 9:04
Average
Traffic
Payment
Support
Software
I've worked on this site for years and since it hit 2022 it's really hard to make money on. My first week I made 1000 then it slowly went down from 700/500/300 and now trying to even make the minimum amount 100 to put threw a payment is really hard. No idea what's going on. I think it's ever since they put the tax on to independent models. Free chat can be really hard work if you act sexy you make no money cos they sit there playing and finish in free. If you don't do anything they leave anyway. Really hard. If you have guests on your get abuse. Anonymous
wrote a review about
AdultWork
(6 Likes)
April 14, 2022 - 5:44
Average
Traffic
Payment
Support
Software
1 month update since my last essay about the site.

Decided to resume working on AW and holy moly guacamole.
h o r r i b l e
xenophobic members, cheapstakes, racism, cant keep price higher than 0.98 or 0.95 without them being cvnts to u.

This site is configured to only bring traffic and wealth to british models ONLY, like good for them, go girls! but the administration needs to promote it WORLDWIDE not only in the UK so us european models can get atleast the possibility to price ourselves higher. not 0.95 with morbid ass cheapstakes.

The site has a lot of potential, unfortunately it is configured for only one country lol. Kinda nationalistic isnt it? Im part of a group on AW and its mainly british girls and when i tell them its rly a problem bc im european they dont believe me. Maybe i should show them these reviews next



rly dissapointed, this used to be a good site.

oh oh, never do free preview if u have a bad day bc the bastards will mentally drain u begging for free stuff. wildings really, and how the f am i supposed to keep a positive mindset and mood lol?????

ill stick to other sites until they actually change smth. i advise most non british models to stay off of it unless you wanna cry urself to sleep bc the max earning potential is 5-10 credits a night and a lot of convicing the cheap wankers to come pvt.
this isnt a review meant to scare anyone, it is a reality for many european models working on it.

**** older review down here***
This is going to be a brutally honest and on spot review about the website -- well, coming from an european model's experience atleast. I have many backed up info about my complaints, so, sit back, grab a snack and enjoy reading!

AdultWork used to be my main source of income when I was working from Romania. This was about spring-summer 2021, traffic was nice, members were many and very nice as well and I was all dandy and smiley about it. I have dedicated myself fully exclusive to the site and praised it back and forth , I was a happy girl everything was so smooth for it. But around october-november, it is like they were eaten alive. But I know why, it is because AdultWork decided to push back the visibility for independent, non studio models, and instead promote studio girls. Also let's not forget that traffic for UK models is still better, they can have 2+ credits per minute whereas to get anyone into a long pvt I have to keep it as low as 0.95 and 0.80 and god save me from the atrocious members that came lately with morbid requests...

I moved to another country and verified myself for it, and I noticed they stopped showing my pictures in the latest uploads like they used to. Countless e-mails later and I realise they only ever feature studio models on the main page( you cant individually purchase directcammer of the week position unless youre from UK, but ironically romanian studio models are always there lmao ), and their latest uploads. Latest uploads as some of you may know do attract members into your room, but unfortunately, who can see them if you are overshadowed by mass studio models? ( no hate to them, they are lovely girls and some are my friends but it is difficult for independent models out here and the site needs to treat us equally!). They would ignore my emails when I would call them out for that, and it is a shame, The reasons as of why I am an independent model are many, but it wont go into this review.

I am somewhat relieved I am not the only european model going through this with adultwork, having to keep my prices low, dealing with xenophobia and getting questions asked about my english, which by the way, I speak flawlessly and I understand what members say to me, duh. But I cant help getting frustrated how cheap the members are, for a 2-5 min private they think they own you, if you dont get naked instantly they harass u and call u whore, slut tell u to kill urself etc ( I have countless screenshots lol!) . As a curious little spy that I am, I went into random UK models rooms anonymously and saw in exchange how nice the guys are to them compared to any other romanian/colombian/ukrainian or any eu girl.

AdultWork used to be my main site, very good and exact with payments and support used to be flawless too. The improvements that the site needs to make are kinda obvious, we should have a minimum limit for setting prices, atleast 1.50 credits MINIMUM, so us europeans dont have to sit on 0.95 in a pvt with a cranky old man putting a fork through his...eggplant ( yes it happened), equal traffic for all girls cause EVEN with positioning and bidding, and buying daily featuring, if you ain't from UK you have kinda bad traffic not gonna lie, I tried it all and ive been on the site for long, and equal opportunitties for both studio/group models and independent. Also I think we should be able to ban abusive members after they exit our room because they keep coming back. There is many free loaders, way more than on LJ or Streamate or any other site, and it didnt use to be this bad though. It frustrated me, I didnt change much about myself but my earnings did drop as good members disapeared and suddenly the only guys coming into my chat room were ''open boob bb now'' ''twirl'' ''preview???'' ''stand up'' ''show ass''- take that with being on 8h a day, and they literally no exageration storm your room like fleas, your earnings not going above ur goal, and it happens more more more often than usual. My friend was going through the same and she was in a bad mental state bc of it too and shocked how vile some of the members could be and we have both kind of quit the site, I ended up having a breakdown over how many horrible guys entered my room and how many just wanted free stuff. And forget NOT doing free preview because unless u spend all ur credits positioning yourself, getting calls into pvt groups are either non existent or are like this: *ring ring* pvt starts *member leaves after 1 second because he hoped you'd be fingering yourself already* and you barely make your positioning money back. You cant have a proper show or conversation even that way, like what's the point of them even coming to the site if they act like cave men?

Also their new software for camming even if it is now in your browser, has many errors and literally lags and kicks off members, logs me out, acts all cray cray.

I am aware this is a long review, but it is probably the most brutally honest one, I want to write so you can form an opinion, i dont wanna influence anyone . It's a good site with a high payout percentage and weekly payment, good groups if u know which to choose, but unfortunately that's the truth about the members and the other stuff I mentioned. I've seen the pitfall of AW myself and migrated elsewhere, I might come back to it when they decide to do the right think and maybe advertise it outside of UK aswell so we can get USA members, EU members, more australian members etc. Also please don't get me wrong, I have absolutely no issue with british models, I love seeing them be succesful but in this industry no matter where you are from you need equal traffic and respect from members as anyone. We are all equals I think no matter the nationality and we should be treated like such. Funny cause I lived in UK for 4 years and members would still take that somehow because I am romanian I do not know what 2+2=4 is in english . Anyway.

TLDR; AW used to be a good site with good members, but now it is low in traffic for EU girls, full of cheap entitled members, and as I saw someone else write a review here, if you dont have god mode thick skin and dont wanna lose ur sanity with really morbid fetishes of some guys...maybe stay off of it. Trust me, it does get to you, and I am a person with thick skin and I laugh a lot of stuff off, but if it even gets to someone like me then, I guess that says a lot.


---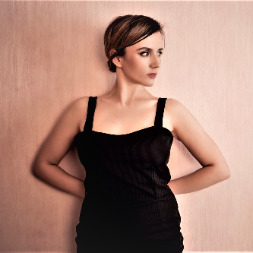 Mollly
February 21, 2022 - 19:32
True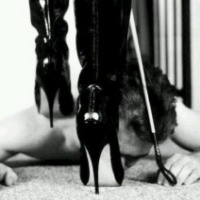 Aurora30
March 11, 2022 - 14:13
Nothing to add. Very true.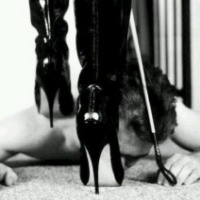 Aurora30
March 11, 2022 - 14:14
Nothing to add. Very true.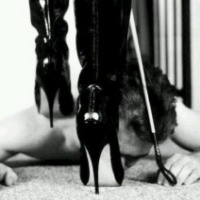 Aurora30
March 11, 2022 - 14:14
Nothing to add. Very true.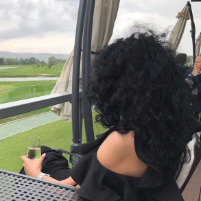 SugarBrunett
March 11, 2022 - 16:03
true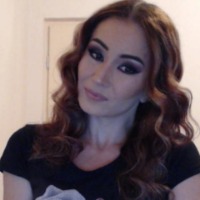 EvaHeaven
March 13, 2022 - 10:12
It looks like the flag is a very important thing,same as on Streamate...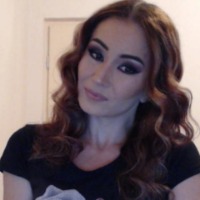 EvaHeaven
March 13, 2022 - 10:12
It looks like the flag is a very important thing,same as on Streamate...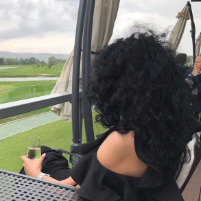 SugarBrunett
April 15, 2022 - 1:51
Agree with you! Thank you for sharing it with us. I have the same issues with them. I think they shuld reconsidering make it 100% british only for british girls, it wuld be more easy for us also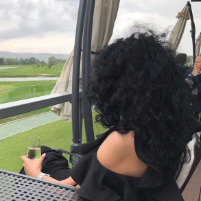 SugarBrunett
April 15, 2022 - 1:53
And on Streamate, what flag do you sugest? , in order to have a better traffic? I am curious to try, it seems the ro flag dosn t help at all.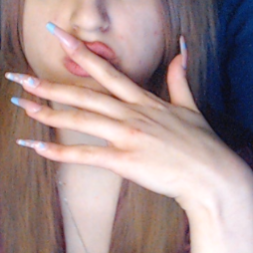 Celestine
April 19, 2022 - 3:35
I am not familiar with streamate at all.. can you even change the flag? deleted
April 21, 2022 - 17:45
hi, im a british-based model and asked adultwork this question, because a very good romanian friend of mine said the same. the answer is below this comment x deleted
April 21, 2022 - 17:45
Ah ok a majority of membership is in the UK due to this those in the UK usually search for other UK members

But they can search for European models if they wish, it is not a case of AdultWork.com directing traffic it is more that the members themselves are choosing UK members

We do have successful European members who are running successful profiles

DirectCammer of the day is only available in the UK unfortunately however depending on which country you are accessing from members can purchase DirectCammer of the week instead inco
May 5, 2022 - 4:55
Totally agree with this review. Experienced the racism and xenophobia on this site more than any other I have worked on. I have a British passport and live in the UK but was born in a different country so they list my nationality as such and wow some of the UK dudes sure treat me like garbage lmao. Also means I can't be listed as British and I noticed my traffic just go down the drain. Definitely a better site that works in favour of UK girls for sure. Shame as I've been on AW since 2012 and it used to be great back in the day.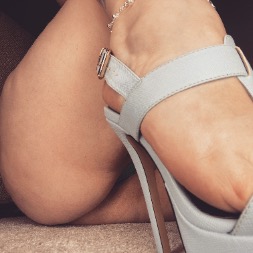 TabooHotWife
wrote a review about
AdultWork
(2 Likes)
March 19, 2022 - 0:42
Average
Traffic
Payment
Support
Software
This is definitely my favourite site! I love that I can just wait for calls whilst I'm doing other stuff, I love that i can do everything from selling content, erotica, cam, blog, phone chat, sexting.. it's something your able to make money constantly if you utilise the site correctly

the support are always amazing with relying. The one thing I see other girls say Is there logged out a lot but if you have a wired internet or a modem wifi chip in your laptop your perfectly fine and you shouldn't have broadcast issues

---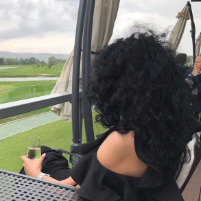 SugarBrunett
March 30, 2022 - 16:51
Hi, are you a british model?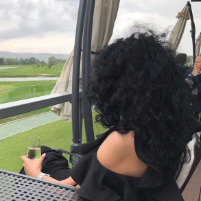 SugarBrunett
March 30, 2022 - 16:52
For,, other nationalitys'' things on AdultWork looks opposite, i am model on it for 12 years.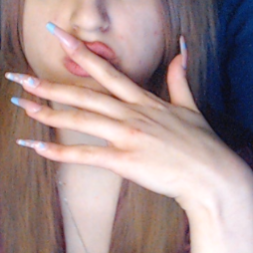 Celestine
April 14, 2022 - 5:33
I ve been on AW 2 years full time and if you dare put ur price higher than 0.98 the members dont even want u, my "regulars" left when i put my price on 1.78. lol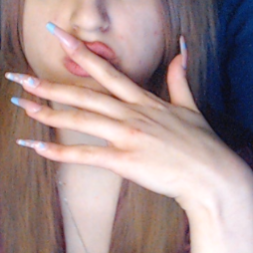 Celestine
April 14, 2022 - 5:34
i also have to mention im from romania.. the members really really are xenophobic.

Average
Traffic
Payment
Support
Software
*update*
Still my BEST site! I'd be lost without this site. Works so, so well for me.
Traffic for me is great
---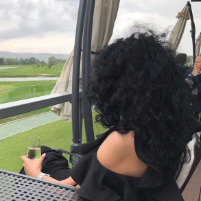 SugarBrunett
March 30, 2022 - 16:53
Can t wait to see such a review from a non-british model also. That means things works for us also over there.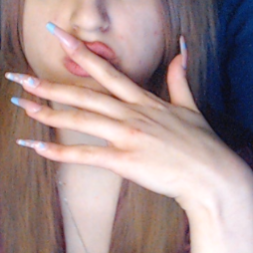 Celestine
April 14, 2022 - 5:32
Id love if it was taken into consideration that european models r treated like doormates which furthermore proves the xenophobia of the website and its cheap members
Average
Traffic
Payment
Support
Software
I was excited to start on Adultwork but it was just a failure.
Users enter in room and leave fast.
I never received a tip here in weeks.
And if I have a Private ,is a special night.
I am disappointed
---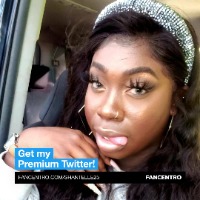 Ebonyswan
December 30, 2021 - 1:53
hi everyone im confused. is this a camsite? meg52
July 14, 2022 - 17:12
yes...
Average
Traffic
Payment
Support
Software
Well, it works great if you are britsh or english native speaker or if you have a potato in your throat while speaking.Otherwise you ll have to keep a super low price(1 pound/min vat included) and you ll get a lot of paedophiles and people that are into illegal and morbid fetishes. Payment is always on time and they are seriously great at it. You ll make a lot of money though if you do a lot of stuff on mostly nothing.Remember as non-native you have to keep a small price, and also deal with racism quite a lot. Generally men are crap with high expectations.
The support is quite robotic depending on what you need there is 1 support called Buisness advisor that takes care of your account and one that it s Help desk just for the site .
The new software is absolutly crap, knowing them and their position about non-natives i kinda think that the softaware is made to work great just for their models.
It s not easy to sign up on it depepending on where you are you ll need a lot of proves and the only accepted type of identification is a passport , preferably a 5/10 year passport.
I am quite bitter about it because in so many years I have no regulars or loyals unlike other sites. Most privates are 5 min.Also many members feel entitled like after a 2 min show in which they lack the very most basic manners to send you an email requesting meetings for a small amount obviously.

If you have a "thick skin"and dont get easily offended and most surely if you want to keep a very small (FUCKING OUTRAGEOUS ) price you will do great.Also dont forget to smile like you are high on something, oh and dont you dare to say no(LOL) ..oh oh oh you are never good enough .Members are gods and youa re there to serve them.
If you wonder why i am still on it it s because i need to make money even if on a very tiny price and somehow i learned to keep my mouth.In teh first moment i manage to return to my main site i ll close my account on this one.
Remember that if mentally you are not too well you better pass on it, men there can be very cruel out of nowhere.


---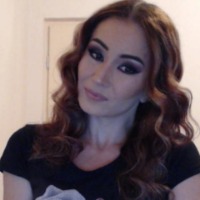 EvaHeaven
April 10, 2021 - 13:29
It sounds bad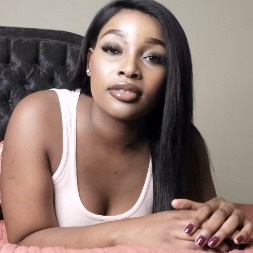 Fatna
June 20, 2021 - 11:43
The support system hereb sucks...so far. Yet I am only trying to get set up. deleted
December 12, 2021 - 1:15
'and also deal with racism quite a lot'
☝🏿 Then proceeds to say 'it works great if you are britsh or english native speaker or if you have a potato in your throat while speaking'
Oh the irony. deleted
December 12, 2021 - 1:17
Since you hate British ppl so much 🇬🇧🇬🇧🇬🇧🇬🇧🇬🇧🇬🇧🇬🇧🇬🇧🇬🇧🇬🇧🤣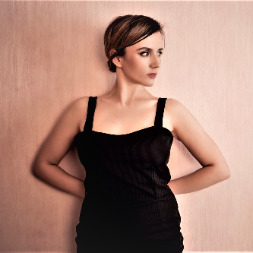 Mollly
January 21, 2022 - 20:24
I do not know why you think i hate brfitish people but on adult work treat you based on the flag lol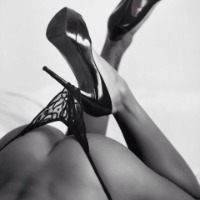 OliviaSweets
wrote a review about
AdultWork
(2 Likes)
February 18, 2021 - 13:30
Average
Traffic
Payment
Support
Software
It was my nr 1 site when I lived in UK. Since I moved to Eu my traffic is almost zero. The guys on there really prefer British girls or girls that live in England (the flag of your current country and your nationality is mandatory on there). Payment is always on time, with cs never had any problems.
Really wish that you could hide your country of origin or write a fake location...the nationality/residing country does matter on AW and gives a priority to Brits or ppl that live there....
---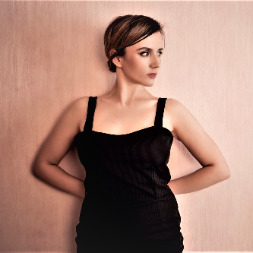 Mollly
March 5, 2021 - 14:47
So true, you are so right, if you are not under british flag they think we are retards/good enough ..oh and i shall add the cheapskates, and how scarce the tips are ...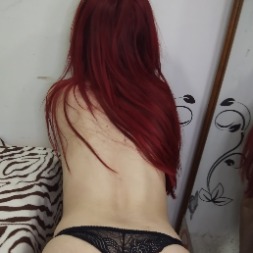 ShySandra
March 6, 2021 - 1:57
i heard british people hate eu people, especially serbians, so, no job for me there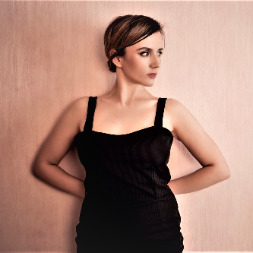 Mollly
April 9, 2021 - 14:15
Not just serbians, they hate all those that dont have a potato stuck in their throat.Someone should remember them that there is no british empire anymore lol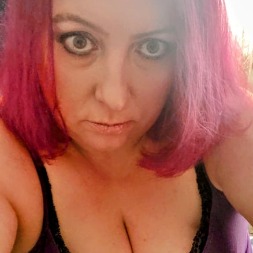 Sexy7
June 10, 2021 - 0:42
What about Canadians?

AdultWork Reviews (by non-members): Miss Baddie
wrote a review about
AdultWork
September 3, 2022 - 16:00
Average
Xenophobic staff, incredibly rude.
And the boss is eastern european himself! How ridiculous!
Their taxes and commissions get higher and higher every single day.
I have been working on the site for years and finally ready to move to other sites / platfroms.

In case you get suspended for breaking their silly, ever-changing rules, they keep your hard earned credits! Mikey Jones
wrote a review about
AdultWork
November 16, 2021 - 6:21
Average
This is a good site with lots of variety but in the last few months / years it has been over run by a lot of European girls (mainly Romanian) who are all racists and hiding under the phrase

" i don't see black guys due to a bad experience"

Racist LIARS who are steadily causing the site to lose credibility
Write a review about AdultWork