Interview with sexysicilian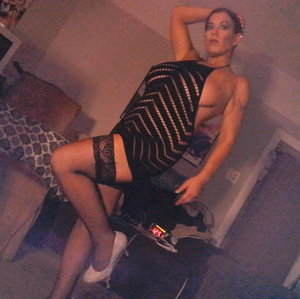 Hi sexysicilian. Thank you for the interview. Let's begin with some basic info.

Hold are you and where are you from?
I am 38 (on cam 33 shhh! lol) and I am from upstate NY.

Is webcam modelling your only job or do you do other things beside it?
Currently, Im only working from home as a cam model, although I was in healthcare for the last 8 years.

Do you tell your friends/family you are a cam model?
Family (most) & close friends.. they dont really know details, but thats a good thing! They don't need to! Lol.

How did you come in contact with the cambusiness?
For months I have been researching different ways to make extra money online, I tried everything from surveys, to transcription, to freelance writing.. one day on Pinterest I found a link to a job for sexting that paid $0.20 per response. I tried it, and I liked it but it wasn't helping me with the extra money thing so I thought there has to be another way! I lost my job and and got laid off, faced with a lazy other half who refused to work and my child to fee, I started exploring a little more, and I first started at extra lunchmoney. Com making custom pics and videos.

How would you describe yourself as a cammodel?
I'm definitely always happy and smiling, I'm always getting told that people like my smile. I make sure to not go on cam if I don't feel like smiling that day LOL. I'm generally upbeat and bubbly and talkative, try to engage with everyone in the room, they seem to like it. Once a client told me that I need to change my whole look and stop smiling because no one will believe that a smiling girl is horny and I will make no money. I wish I could see him now to tell him he was very wrong about that!

Where can we see you and how long have you been working there?
I work primarily for Cammodeldirectory and do great with Skype, I also cam on Chaturbate and Stripchat, most recently.

Have you also been working on different sites?
I do a little at WebcamModels.com, GirlsprivateCam, Camlust.. but the traffic is pretty slow.

Do you also have a personal website?
Not yet! Long term goal.

Do you have a special room prepared in your house for your shows?
Not really, I have a small house with my 4 yr old son and I, so I'm only able to cam at night when he's asleep or when he's at school, so my choices right now are somewhat Limited to my bedroom or living room.

How was your first modelling experience?
Awful! I was a hot mess! Poor outfit/makeup/ lighting.. I froze like a deer in headlights not knowing what I should say or do!

Does being a cam model interfere with your personal (sex) life?
In a good way, I get offers all the time for meet-ups!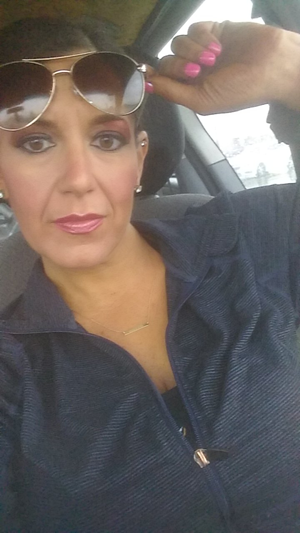 What's the most appealing thing about your job?
I always tell people that this job completely turned my self-esteem and confidence around 100%. I was coming out of a broken long-term relationship and I felt ugly and old and like nobody would ever want me. Then I started to hear all these compliments about my beauty and it felt good and I heard it over and over until I finally started to believe it again! I think when you feel good about yourself and the way you look, feeling and sexy and wanted it carries over into all aspects of your life and its definitely noticeable to others in a positive way.

What do you like least about your job?
Probably the freeloaders or scammers
who act like our time isn't worth anything, or the idiots that assume we are just sluts in real life; all we think about is sex, all we do is sit around waiting for them to call us for a private show because we don't have personal lives.. or a "real job".

If you could do it all over again with all the knowledge you have now, would you still be a cam model?
I never in a million years picture myself doing this ever! But if I had it to do over again yes I would, 100%. It has done wonders for my self-esteem.

What's your view on the cam industry in general?
That it is definitely a growing industry, and growing fast in our age of technology and people working from home more, the ease of being able to broadcast from your phone or anywhere at anytime, be your own boss, its drawing more respect & more appeal!

Do you have a funny story or experience to share?
Once, I had a client on Skype for a 20 min show. He asked me to go into my pantry and grab some kind of food with a lot of calories. I grabbed some Oreos and he told me to just eat them and talk about how fat I wanted to get and how much I love food while he masturbated. It was ok at first, but then I started to feel sick after the 5th or 6th one! 🤣🤣🤣

What are your plans for the future besides cammodelling?
Im most likely moving out of state; currently in New Orleans but will probably end up going back to New York and probably getting back into Healthcare with camming still on the side.

Any tips for new cammodels?
No matter how tempting it may sound, no matter what they say or promise you, do not give out your personal information because you will regret it. Not many have met their Prince Charming on the internet in a chat room just keep that in mind, a lot of these men are socially awkward that's why they're on the internet talking to cam models. And don't be too nice like I did in the beginning and waste your time free chatting with someone because you feel bad because you did 1-2 shows with them or something and you don't want to be mean or hurt feelings. First its 1-2 guys that want to chat you up, and it quickly snowballs to 15-20; as you lose precious minutes trying to answer their dumb questions for free. This is a job, and your time is your money; Don't waste it!

What's your motto?
The glass is half full, life is too short; and what a long strange trip it's been!!!
Likes
Amber_Fox
,
ArikaSilk
,
bigbutt32
,
CaDushi
,
CHGirl
,
CMDAlly
,
Darya
,
Erotic
,
hazelslore
,
JenniferBarb
,
Kittyholiday123
,
Paisleyluves
,
Rutger
,
Seductress86
,
sexysicilian
,
SISSI66
,
sugarsteep
,
Tristan
Want to write an article or get interviewed?