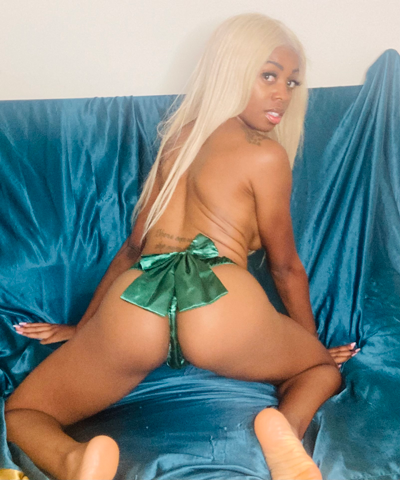 Hi Aspen, great to have you here on WeCamgirls. Thanks for doing an interview with us. Let's start with some basic details. How old are you and where are you from?
A sexy vampire never reveals her age, but I am in my twenties. I am from Towson, Maryland.
Is webcam modeling your main job or do you do other things besides it?
I am such a busy bee buzzing about. In addition to webcam modeling, I am a brand ambassador for liquor brands, Independent Content Creator, Glamour Model and law student.
Do you tell your friends/family you are a cam model?
My mom and my sister know, but not to the extent of what I do. I have told some friends which did not go too well. Everyone thinks I model which I prefer to keep it that way. If someone happens to stumble upon it, then that's fine with me.
How did you come in contact with the cambusiness?
I have been actually a cam model on & off since 2018. I started on a site called Flirt4Free. I stopped, but then in 2020 I stumbled upon a site called SexyJobs and the rest was history.
How would you describe yourself as a camgirl?
I would describe myself as dominant, sensual yet client focused. My goal is to give an experience that is unforgettable. I always want to know what the client's kinks are and what makes them tick sexually. I've learned that most men love regular conversation because they crave intimacy in their lives.
Where can we see you and how long have you been working there?
I am on Arousr which had been a year. It does not even seem like that long because I am having so much fun.
Have you also been working on different sites?
Currently I am on OnlyFans, Sext Panther, Faphouse & PornHub.
Do you also have a personal website?
Yes you can find all of my links here allmylinks.com/aspencavalli
Do you have a special room prepared in your house for your shows?
I mainly use my bedroom. I do a ton of Phone Sex Operator work & at times I am on the go. Clients love to sext because they are not always able to have privacy.
How was your first modeling experience?
My first modeling experience was amazing. The first site where I gained the most amount of traffic was Arousr. I even have Erotica published on the site. Arousr is more of a one on one intimate experience which I prefer. I really grew to hone my skills of performing and tapping into my vixen side.
Does being a cam model interfere with your personal (sex) life?
I am currently single. Men were already intimidated by me so when they found out it really scared them off. I get a lot of guys saying they could "manage" me which is an instant no-go. Most of the time I do not tell guys & let them figure out what I do.
What's the most appealing thing about your job?
The freedom & flexibility of being a webcam model is appealing to me. I can make my own schedule and being my own boss is liberating. I also can showcase my creativity and meet people from around the world while making money. It's surreal to me.
What do you like least about your job?
There can be slow days, but I am with multiple sites, also having
different income paths help with that. Sometimes clients can have strange requests that I will absolutely not do. I have learned to put limitations I have in my profile.
If you could do it all over again with all the knowledge you have now, would you still be a cam model?
I would and I actually would have started earlier. Being a cam model has led me to amazing opportunities and connected me with the most amazing, sweetest people in the adult industry. I have been featured numerous times in Hustler Magazine & now I am running for Beaver of The Year for 2022.
What's your view on the cam industry in general?
I think it's a great way to earn income. When the pandemic hit, the cam industry was a financial safe haven for me. I feel like each year the cam industry is blossoming into something even bigger. I recently learned about all the fun cam award shows etc. It's like the Oscars for cam models which is great!
Do you have a funny story or experience to share?
One time I was camming with one of my best clients on
Arousr, I was so deep in orgasm I threw my head back and my wig fell off. So he wouldn't see me I kicked my tablet over and disconnected the session with my toe. I adjusted everything and we finished. He knows about that story from my podcast and we laughed about it.
What are your plans for the future besides cam modeling
I am currently taking law courses. I was looking at law apprenticeships because I have no plans to return to a classroom especially with my schedule. I am currently working on a novel and crafting something behind the scenes in the adult industry. I am bossy, so I can see myself directing scenes because of my vision. I am in the process of obtaining my SAG card because I am auditioning for commercials, *acting has always been my first love*. I enjoy being vitalized in my work, so I plan on dipping my toes in a variety of industries. I plan to be the sexiest mogul out.
Any tips for new camgirls?
My tips for new camgirls is to have fun & stay safe. Know your market and find out what sites have the best traffic. What may work for another performer may not work for you. Always stay true to your authentic style. Have boundaries because a lot of cam models think they have to do any and everything which they don't. You hold the power and if you have limits express that. Also at some point you can't just wing it, it is helpful to have a plan, outline and stick to it. You will see better results. Lastly, stay safe. I never give out too much personal information which I see models doing which is a no for me.
What's your motto?
My motto is "Do what makes you feel good. Life is too short to have bad food or bad sex, Whether it's phone sex or physical sex, make every orgasm count." Consensual of course.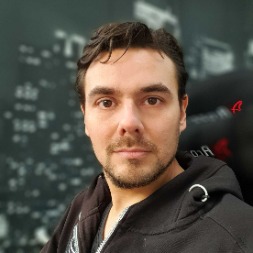 Author
Comments
No comments yet
Sign up to leave a comment!
Related Posts
Hi Frankie, thank you for doing an interview with us. I've known Skyprivate for a long time and still remember the first presentation I attended almost a decade ago at a tradeshow. The company has grown quite a bit since. But later more about Skyprivate. Can you tell me a bit about yourself first? How old are you and where are you from? And how did you come in contact with the industry? I'm [...]
Hi MissBerry, thank you for doing this interview with us. You are relatively new to the cam world and we'd love to hear your experiences. Let start with some basics. How old are you and where are you from? I'm 24 years old, I was born in MG, Brazil and moved to Portugal around the age of 2. Do you tell your friends/family you are a cam model? Yes and no, my close friends and my Mom k [...]
Hi Femme Fatale, great that you want to do an interview with us. You have a lot of experience in adult. First as a kink model and now you work for a company that is active in the industry. Can you tell us a bit more about yourself? Where are you from and for which site do you work? I am Canadian, and based in Canada. I work for Arousr.com and Arousr is also a Canadian founded and based company ou [...]
Want to write an article or get interviewed?