LaDahlia
published:
Developing your Camgirl Persona - Ponderings on the difference between your screen name and YOU.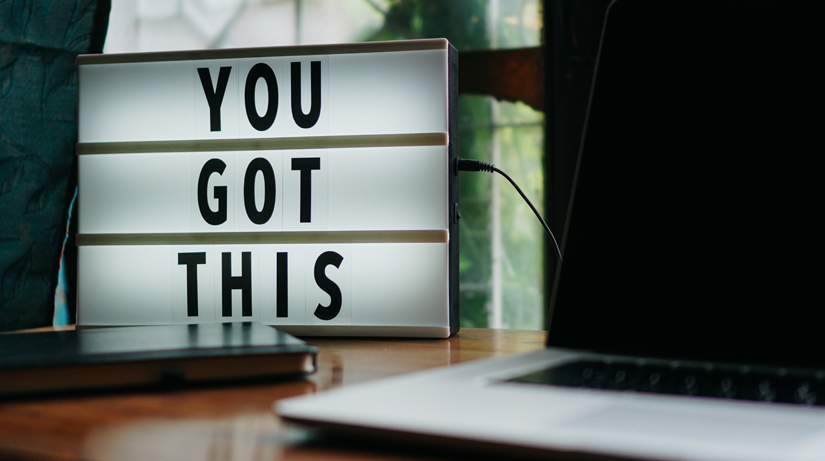 While people may tell you that just "being yourself" is great for success on any camming site, and while that is generally the case, you also want to develop what makes you special on your site or as a model in general. Your shtick, so to speak - the one thing that makes you different from the thousands of models out there.
What are you wearing?
For some girls, it's as simple as wearing one specific thing that makes your regulars crazy. One example of this that comes to mind is AmberCutie and her hot pink shorts. Finding something completely unique that makes you stand out is an easy way to customize your persona, and gives your regulars (and other people) something to remember you by. Maybe you have a crazy insane piercing, or a tattoo that's just remarkable! If that's the case, you're set. Try and play that up as much as possible and incorporate it into who YOU are, who your cam personality IS. What's your personality like? This is a tough one because everyone advocates just being yourself. But there are quirks that should also be separate from who you are, that defines your camgirl as a person and separates you from her. Try in this case to think of your cam persona as a different person. For example, I might be Liz, but LaDahlia is a very different person. I personally am a very sarcastic, cynical person most of the time, and that is usually a small part of LaDahlia - but for the most part when I'm on cam, I try to distance myself from that and become "her", a more bubbly, friendly, outgoing version of myself.
What do you look like?
Everyone knows that when going on cam, you should look your very best - this includes putting on makeup, wearing your very best clothes, and doing everything you can to hold your customers just by how you look. But what does your cam persona look like? How is her makeup different from yours? How does her style differ from yours? Your cam persona's look should differ from yours, if only slightly. Again using a personal example, my style is comfortable - sweatpants, hoodies, very little makeup. But LaDahlia? She wears thigh high socks and sexy shirts with bootie shorts, glasses, smoky eyes and a pouty lip. Which one do you think will be more appealing to customers on a camsite? Your camgirl persona should stay consistent in this manner. Changing it up too much won't help you retain regulars! Some of the top girls out there found something to roll with, and it works! An example of this would me Morella Addams on MyFreeCams. She's got a very dark, gothy personality, lots of black makeup, pale skin and coloured wigs. She's never changed that and when people sign onto the site, she stands out - and her regulars keep coming back because that's what they like in a girl.
Affectations
Other things to think about are affectations (how does your camgirl flirt? does she have any subtle hand movements, facial expressions, etc that make you look great?), positions (which positions flatter you best on cam? What's the best way to show off your rear?), and speech (is your persona crass? Does she swear a lot? I personally swear a LOT in "real life", but rarely do on cam.).
While being yourself will work on camera, think about it - what have you always wanted to be? What have you always wanted to look like? What do YOU think is the sexiest thing ever, that you've never been able to do in public? All of these things contribute to your camgirl persona, which in turn is tied to your camming name. Your persona should never be a completely different person - merely an extension of who you are. Camming is your chance to be a sexy, flirty, even slutty character...and since that ideal differs for everyone, developing a camgirl persona will help you stand out from the masses. Be yourself, of course - but sometimes on cam, "yourself" needs a little help.

Author
Related Posts
Being a camgirl can be very lucrative, you know it, live cam platforms know it! But before you get lots of visitors to your room and make enough cash to fill up your bathtub, you still have to work hard! Think about it: you have to schedule hours of camming, doing photoshoots, posting on your socials, and come up with new naughty ideas to keep your fanbase engaged. But all of that isn't f [...]
Calling all webcam Queens and Goddesses, Gaming Adult is looking for new brand ambassadors for Pornstar Harem, the latest title of their in-house gaming studio - Kinkoid, creator of popular adult games like Hentai Heroes, Gay Harem, and Comix Harem that all included represent a total of 15 million registered players (and counting). Gaming Adult is known for creating games which bui [...]
The webcam world is unique in that it closely mirrors the trends of society and sexualizes many different otherwise overlooked areas of life for fans. Trends like gamer girls, MILFs and more have gotten a big boost from cam girls portraying those genres of erotica, but now we are seeing the open possibility to do even more than that during the global BLM movement that seems to be sweeping its own [...]
Want to write an article or get interviewed?