Verotel is a leading Internet Payment Service Provider (IPSP) since 1998 and is specialized in online credit card payment processing for hig
Verotel Reviews (by members):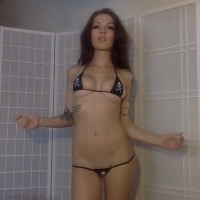 Average
Adult Friendly
Fees
Support
Software
I've used Verotel in the past. I had ONE chargeback and they suspended my account, and their security services/risk management were slow to get ahold of.

You need a different kind of account to charge for camshows - they are primarily a subscription management payment processor.

They are not very flexible, and their "Ticketsclub" can be confusing to clients, since they get around the Visa/MC fees by selling "tickets".

Their affiliate system is good, and their back end is user friendly and attractive.
Average
Adult Friendly
Fees
Support
Software

i use verotel for my members site (which is currently being re-built) but there system is very easy to use and so is the signup process.
Average
Adult Friendly
Fees
Support
Software
Write a review about Verotel