SugarBounce will be an all in one platform with a streaming network, subscription based content site and more.
Payment Methods
• Paxum
• Skrill
• Cryptocurencys
• USDT
Payout Percentages
80%
Payment Minimum
50 USD
Payment Frequency
bi monthly
Concept
Freemium
Geoblocking
Female Models
Male Models
TS Models
Couple Models
Languages
English for the moment . We will add more in the future
Allowed to work on other sites
Yes , they will not impose to the performers exclusivity
Chargebacks
They will cover the charge backs
Official Reps
SugarBounce
WeCamgirls Members
7
Incorrect or missing information?
Contact Tristan
Sugarbounce on our forums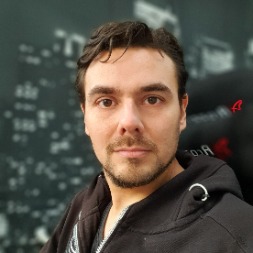 Tristan is a co-founder of this community. Interwebs nerd by day (and by night). Likes to watch sports and has gathered substantial knowledge about the webcam world, by visiting conferences and talking to (and drinking with) people from the industry.
Sugarbounce Reviews (by members):
Sugarbounce Reviews by customers
Write a review about Sugarbounce