Kittyscammodels Frequently Asked Questions
Kittyscammodels on our forums
Kittyscammodels Reviews (by members): Average
Traffic
Payment
Support
Software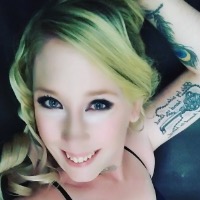 I've been a cam model for about a month, it's something I stumbled into really. My job was eliminated while I was on maternity leave with my first born. When searching for a new job, it was tough to find something that would allow me to make the money I needed without having to put my son in full-time daycare. My husband saw a documentary on Cam Girls and an idea was born.

At first, I thought he was crazy! The more I thought about it, the more open I became, and I started to do my research... I read every forum, review, and blog (including this one). I looked into just about every site, platform, studio vs independent etc. I sent a bunch of emails and made some phone calls and became frustrated very quickly. There's so much information and there's just as much negative as there is positive about each studio and platform, I was SO OVERWHELMED.

It wasn't until I found Kitty's Cam Models that this actually began to seem like a feasible plan. There was a blog with straightforward, logical, simple, yet wise advice for all to see. And low and behold they replied to my emails, consistently and promptly. When I talked to them, they seemed likely real people with honest answers. There was nothing fake, sleazy or pushy about it.

I needed to know more. After some digging, I discovered Kitty is really Catherine Tayler; veteran, superstar-top-rated cam model. She's been doing this for almost a decade and making real money.

What sealed the deal for me was when I saw the video of an old interview Catherine did for ELM Avenue.

She was not 19 (in fact in her thirties), she doesn't weigh 90 lbs (although she IS effing gorgeous), she was a married mother like me, she seemed real, smart, honest and genuine.

Maybe I could do this after all?!?

It's more than Catherine, the whole team at "Kitty's" not only has real life experience, but behind the scenes knowledge from a "hands on", technical, marketing, and branding perspective.

With their help, within a week I had replaced my EI income working part-time (and still looking after my son).

Following all their advice, I was on the first page within DAYS, even at times placing in the top spot on Streamate, ahead of ACTUAL, well-known PORNSTARS.

I instantly had a following and regulars who I see nearly every day.

After a few more weeks, my income doubled, and I'm well on my way now to surpassing the money I made full-time while working from home, when it suits me and (best of all) I can still be with my baby!

I know studios get a bad wrap, yes they take a percentage... Personally, I'd rather give someone 3% of a thousand dollars then keep a hundred dollars all to myself!

With Kitty's Cam Models experience and support, I know that I make far more than I ever could of on my own. When I don't know how to handle a situation with a customer or have a technical problem, I have real people I can reach out to and get a fast response.

It more than just money and a "helpdesk", it's about empowerment.

Catherine is all about doing this on your OWN terms, setting standards and boundaries and knowing your worth and not apologizing for it.

If you're considering a studio, contact Kitty's Cam Models, you'll discover what I already know. She's the real deal and with the team at Kitty's Cam Models and a lot of hard work you CAN do this and make A LOT of money.



You can do it alone YES OF COURSE, (Catherine Tayler did) but WHY NOT utilize years of experience?!?

This is just my opinion, in hopes that other future cam girls have the very best chance of success.
Average
Traffic
Payment
Support
Software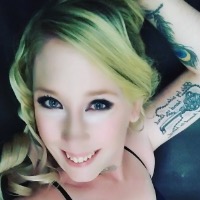 I don't cam on SM anymore. (Exclusively Skype now) but would still highly recommend Kitty's!♥️
Write a review about Kittyscammodels