| | |
| --- | --- |
| TS Models | |
| Alexa Ranking | 231454 |
| Incorrect or missing information? | Contact Tristan |
iCamzLive Reviews (by members):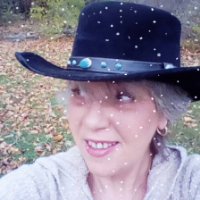 Moonflower
wrote a review about
iCamzLive
(1 Likes)
August 3, 2019 - 1:45
Average
Traffic
Payment
Support
Software
Well, what can I say - I have been with iCamzLive for over 3 years now, and despite traffic being a little slower that it used to be, and they are going through many changes in their software and encoders, and hope it is in the right direction - so far so good... They have been good to me. They do pay like a clock - never ever late, never problems and never charge-backs. Unlike other places if you want a studio that pays reliably and if you have questions, they always reply back - this is it!!! Great for starting up models.
Average
Traffic
Payment
Support
Software
so i gota give I-camz a big shout out to someone new in the game they stepped up and n hosted my agent page wen got hit for being told by weelbly they let us there ... icamz also showed good support . good payment and every new model has been doing good . i vote check em out so far i'm very happy and i'm just pounding away at the key bored ,, now i need to get on cam more thanks guys for every thing

AngelDeLuca
wrote a review about
iCamzLive
(2 Likes)
January 29, 2013 - 2:51
Average
Traffic
Payment
Support
Software
Write a review about iCamzLive